We, at Swilley Funeral Home, wish all of our nations veterans, past and present, a Thank You for your service.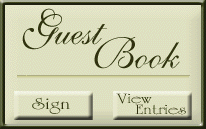 SELF, Raymond Earl, 67, of Tampa passed away, August 11, 2018. He was born in Memphis, TN to Clayton and Lola Self. He is survived by his sons, Raymond Earl Self Jr, William Self and Anthony Self; daughters, Melissa Self and Chelsea Ruboy; grandchildren, Kayla, Kyle, Tyler, Jacob and Bradley; brother, John Self; and most importantly his beloved Lisa Barnes.

BEERSINGH, Maxine Yvonne, 61, of Tampa, passed away August 13, 2018. She was born in St. Thomas, Jamaica, to Maynard and Monica Beersingh. She is survived by her son, James Beersingh; sisters, Alecia Wright and Janice McGuiness; brothers, Nigel and Kenneth Beersingh and grandchild, Janiah Gonzales. Memorial services will be 7:00 pm, Friday, August 24 at Northwest Tampa Church, 5131 Gunn Highway, Tampa, FL with visitation for family and friends from 6:00 PM until service time. Pastor Ernest Roberts will be officiating services. Please feel free to sign the guest book.

LUCAS, Ronald S. (POP) Sr, 88 of Tampa went home to be with the Lord August 22, 2018 surrounded by his loving family. He was a US Navy veteran serving during the Korean conflict. He is survived by his 2 sons, Ronnie Lucas Jr and John A. Lucas and his wife Barbara all of Tampa; brother, Lawrence Lucas of Cresco, Iowa; granddaughter, Brandy Santiago and her husband Elvin; 3 great-grandchildren, Chelsie, Tiffany and Elijah and many loving nieces and nephews. Ron was pre-deceased by his loving wife of 57 years Mary. He was a member of Hillsborough Masonic Lodge #25 and a member of the First Baptist Church of Temple Terrace now known as Mission Hills Church. Funeral services will be 11:00 am. Wed, Aug 29 with visitation for family and friends 10:00 am until service time. Services will be at Mission Hills Church, 10002 N 56th St, Temple Terrace. Interment will follow at Garden of Memories Cemetery, 4207 E Lake Ave, Tampa with the Navy providing military honors.

WRYE, Anna Shirk, 71  went to Heaven August 18, 2018. She made her family and church a priority. Born in Baltimore, MD, February 21, 1947, she is survived by her husband, Clarence Wrye Jr; son, George Wrye; daughters, Christine Wassem and Virginia Scanlon; 7 grandchildren. She was preceded in death by her parents and granddaughter. Celebration of Life will be held at 2:00 pm, August 25, 2018 at Gateway Christian Center, 14205 N. Florida Ave., Tampa, FL. In lieu of flowers, donations may be made to: gcctampa.org. Designate "For Academy: Anna Wrye Memorial." 

SMITH, Barbara Douglas 92, of Tampa passed away peacefully at home, Aug. 24, 2018, surrounded by her family. She is survived by 2 sons, Thomas Peddicord III and wife Charlotte, Chevy Chase, MD; and Gary Peddicord, Arvada, CO; 3 daughters, Sharon Peddicord, Tampa, FL, Bonnie Peddicord, Frederick, MD, and Denise Peddicord, S. Daytona, FL; stepdaughter, Lucille Park and husband Bill; son-in-law and wife Al and Darlene Camp; 11 grandchildren and 8 great-grandchildren. Ms. Smith was predeceased by her husband, Ray Smith, and her daughter, Linda Camp. She worked many years for Maas Brothers Dept. Store in Tampa and Woodward and Lothrop Dept. Store in Washington, DC. She was a long-time member of Spencer Memorial Baptist Church (now Christ Fellowship). Visitation for family and friends will be from 6:00 - 8:00 pm Mon. Sept. 3 with funeral services 1:00 pm, Tues. Sept. 4. Both services will be at the funeral home, 1602 W Waters Ave., Tampa, with Rev. Eddy Williams officiating. Interment will follow at Myrtle Hill Memorial Park Cemetery. In lieu of flowers, donations may be made to the Day Camp program of First Baptist Church of South Dayton, 2197 Kenilworth Ave, S. Daytona, FL 32119, or to another ministry of your choice.

RIGNEY, Loren D, "Sparky", 72, of Tampa passed away, Saturday, August 25, 2018. He was an Army Veteran serving during the Korean conflict. He is survived by his wife, Amanda; 2 sons, Loren Rigney Jr and Michael Rigney; 2 daughters, Tammy Simpson and Lisa Kimack; 9 grandchildren, Ashley, Kimberley, Brittany, Chelsea, Justin, Travis, Kyle, Kristin and Tyson; 10 great-grandchildren; sister, Phyllis Whelchel. Sparky lived his life the way he wanted to and enjoyed life. His legacy is his family. Though he will be missed, he will remain in our hearts forever. Funeral services will be 11:00 am Friday, Aug. 31 at Waves of Joy Church, 3501 N. 72nd St, Tampa with visitation for family and friends from 10:00 am until service time. Interment will be in Florida National Cemetery with Military Honors. The family wants to Thank everyone for their expressions of love and acts of kindness at this time.

NIENHAUS, Harry Allen Jr., born in St. Louis, Missouri, on November 19, 1932, died in Tampa, Florida on Thursday, September 6, 2018, at the age of 85. Harry was a retired Associate Professor of Electrical Engineering at the University of South Florida in Tampa, where he taught for 32 years. A brilliant electrical engineer, Harry also worked for Xerox and McDonnell Aircraft after receiving his Bachelor of Science and Master of Science degree in Electrical Engineering from St. Louis University. Harry received a U.S. Patent for his submission, "An Active Power Bandpass Filter," while working for the U.S. Navy. As a Senior Member of the Institute of Electrical and Electronics Engineers, he received an award for making one of the ten most significant breakthroughs in electrical and electronics engineering during the 1990's. Harry served in the U.S. Army, stationed at Fort Sill, Oklahoma and in West Germany, after his graduation from McBride High School in St. Louis, Missouri, in 1950. In his personal life, Harry was a member of St. Mary's Catholic Church in Tampa, an avid birder, a lover of big band music, crime novels, and Sudoku, a husband, father, grandfather, and great-grandfather. He is survived by his wife of 46 years, Ruth Thompson Nienhaus of Tampa, FL; his children, Richard Nienhaus of Brandon, FL, Debbie Nienhaus of Tampa, FL, and Art Thompson of Chattanooga, Tennessee; his daughters-in-law, Donna Rogers of Tampa, FL and Ruthie Thompson of Chattanooga, Tennessee; grandchildren, Jessica and Cassandra Nienhaus, Erika Wills, Dr. Kristina Nienhaus Mogollon, Stephen Wills and LCPL Robert Nienhaus, USMC; great-grandchildren, Jubilee and Talla; siblings, Betty Nienhaus Immer of St. Louis, Missouri and Mike Nienhaus of Boston, Massachusetts; numberous nieces and nephews. He has gone to heaven to reunite with his daughter, Donna Nienhaus, son, Ron Nienhaus, granddaughter, Erin Wills; parents, Harry A. Nienhaus Sr. and Hilda Heinkel Nienhaus; brothers, Jim, Jack, Jerry and Bill Nienhaus; sister, Sr Helen Therese Nienhaus. A memorial mass to celebrate his eternal life will be held 10:00 am, Saturday, September 15 at St. Mary's Catholic Church, 15520 North Boulevard, Tampa, FL. In lieu of flowers and in honor of Harry's beloved pets, Chardin and Mandy, the family requests that donations be made in Harrys honor to the Florida Poodle Rescue online or to P.O. Box 7336, St. Petersburg, FL 33734.

STEPHEY, Michael, 66, of Tampa, passed away Thursday, September 6, 2018. He was born December 20, 1951 in Lima, Ohio. He is preceded in death by his parents, Glenn and Ellen Stephey; sister, Linda Grover. He is survived by his daughter, Michelle Gutierrez (Julio); son Michael Crawford; step-son, Tony Jackson; brothers, Bud Burden (Lynn), Glenn Stephey, Dennis Stephey (sherry); sisters, Teresa Scofield (Danny), Brenda Music (Randy); grandchildren, Brittany, Brooke, Dylon, Nila, Nikki, Austin, Kaylee, Angel, Josh, Joe, and Rachel; great grandchildren, Kaiden, Levi, Alonna, Berkley, Lorella and special friend Wendy Lemire as well as numerous nieces, nephews and many loving friends. Graveside services will be 2:00pm, Sunday, September 16 at Pleasant Grove Cemetery, 7016 Turkey Creek Rd, Durant, FL.

Heath, Wallace R, Sr. best known as "Wally, 70, of Tampa passed away suddenly Sept. 7, 2018. Born in Vincennes, IN leaving in 1966 to join the U.S. Navy during the Vietnam era. He served proudly aboard ships, then becoming part of the SeaBees. He was stationed in Tampa when he was discharge from active duty, remaining in the active reserves until in 1991 he was activated during Desert Storm. Wally is survived by his loving and devoted wife of 40 years, Diana Kinzer Heath; children, Monica Diaz (Carlos), Joshua Heath (Tiffany) both of Tampa; granddaughters, Kaitlynn Monika, Elizabeth Ciara Diaz, Luna Rose Heath all of Tampa; brothers, Kenny (Nancy), TX, Gerald (Rose), IN, Marlin (Sharon), WI; sister Brenda Ramsey (Jim), IN; mother-in-law, Phyllis Kinzer, Tampa; brothers-in-law, Paul Kinzer (Becky), Ga, Joe Kinzer (Kathy) OK. He was predeceased in death by his son Wallace Ross Heath Jr; parents, Doyle Nelson and Frances Lou Brown Heath, his dearly loved father-in-law, George Kinzer; brother, Lloyd who was killed in Vietnam. He also leaves behind scores of adoring nieces, nephews, and dear friends. Wally was a City of Tampa Police Officer, Hillsborough County Deputy and was a Washington Parish Louisiana Deputy. He was an avid volunteer in church and schools. His military exhibits in the schools he visited were infamous. He was a lifetime member of the VFW, Disabled American Veterans, NRA, The National Law Enforcements Officers' Memorial, and The American Legion. Even though he was a 100% disabled service connected veteran, he was still willing to help his fellow veterans and anyone he could. Funeral services will be at 3pm, Sat. Sept. 22 at Freewill Baptist Church, 11605 US Hwy 92, Seffner, with visitation for family and friends will be from 2-3pm. Wally will be honored with military honors.

Heaven gained an angel but the world lost a mighty gift and treasure.

PUIG, Juan E, 86, of Tampa passed away, September 15, 2018. He was born in Calabazar, Havana, Cuba to Juan L. Puig Vilare and Carolina Castillo. He is survived by his son, Lazaro Puig (Kathy); 5 children: Catalina Rhoden, Leighann Deligne, Levi Puig, Kari and Katie Morris; 4 great-grandchildren, Chanel, Zachary, Raeleigh, Zachary and Madelyn; brother, Cosme Casilllo. Funeral Services will be 6:00 - 8:00 pm, Thursday, September 20 at Swilley Funeral Home.