We, at Swilley Funeral Home, wish all of our nations veterans, past and present, a Thank You for your service. 

​Tampa Florist

813-931-1998

WILLIAMS, James Edward Sr, "EDDY" went home to be with Jesus on Monday, January 11, 2021. He was born in Tampa, FL on March 18, 1951 to Jasper and Martha Williams. He was an All State Linebacker for the Hillsboro High School Terriers and was in the graduating class of 1969. After accepting Jesus Christ as his personal Savior, he was called into the ministry full time. He went on to receive his Master in Religious Education from Southwestern Theological Seminary. Eddy pastored churches in Ft. Worth, TX and Tampa, FL. He served as a missionary with the International Mission Board for almost 20 years in Mexico, North Africa and the Caribbean. Most recently, Eddy served as a Chaplain with St. Joseph Hospital South. An avid fisherman, he enjoyed fishing from his kayak. He loved spending time at the beach and watching sunsets with his wife Kathy. Eddy had a heart for people. His mission in life was to reach as many people as possible with the Gospel of Jesus Christ. Many have said, " to know Eddy was to know Jesus," Eddy is survived by his beloved and devoted wife of 51 years Kathy, his 5 children, Jenny Williams (Lou), Eddie Williams Jr (Dominique), Hugh Williams (Stacey), Timothy Williams, Debby Williams (Kedar); 15 grandchildren; brother Rick Williams; sisters, Linda Williams and Bea Solgard and his dog Little Eddie. He was a husband, father, proud grandpa, brother, uncle, pastor, missionary, chaplain, fisherman, grill master, shaved ice king, and joyful Christian. He fought the good fight, he finished the race, he kept the faith. We mourn his death, but rejoice in his gain, and look forward to the day we re-unite in Glory. Until then, he will be sorely missed by many who loved and knew him. To God be the Glory. Memorial services will be at Christ Fellowship Church, 300 E Sligh Ave, Tampa, Saturday, January 23, 2021 at 11am with visitation from 10am until service time. For those who cannot attend, the memorial services will be live streamed. https://christfellowshiptampa.com/live.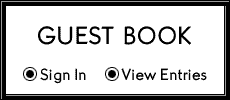 NICHOLSON, Gerald W. (Buddy), 88, a true Floridian, was born in Archer, Florida June 18, 1932, and was reunited with his beloved wife Janie (Ellis) on February 1, 2021. He was preceded in death by his wife of nearly 60 years, and his son Gerald (Jerry) Nicholson Jr. He is survived by his devoted daughters, Janet Odom, Nancy Nicholson, Caren Garcia and Leigh Ann Nicholson, who was his caregiver throughout the last years of his life. He often said he counted his granddaughter Lindsay Stanley as another daughter, because she was always there for him when he needed help. Buddy had 9 grandchildren; 26 great-grandchildren and 1 great-great-grandchild. Buddy served in the US Air Force for over 7 years. During the Korean Conflict, he did a tour in the Philippine Islands. A true entrepreneur, he became a successful business owner and cattle rancher through his own strength of character and initiative. He only lived outside of Florida when required during his military service and was often heard to refer to it as paradise. He was dedicated to his family and a life-time member of the Church of Christ. He was loved and admired by his family, the biggest compliment anyone can receive. He will be greatly missed.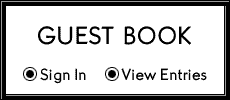 PENN, Roger Douglas,  was born December 28, 1942 and passed away February 2, 2021. Left to cherish memories of him are his wife Maxine; son Roger (Tammie), grandson, Hunter; son Michael (Lanie), grandchildren Holleigh, Lilly, Scarlet, Saylor; stepdaughter, Cindy, grandchildren, Zachary, Cheri; great-granddaughters, Alyssa, Sophia, Christina, Gabriella. He was loved by many and will be greatly missed by his extended family and friends. Born in Montgomery, AL and raised in Temple Terrace, he graduated from Chamberlain High School and attended USF. A true lover of animals he joined the Florida Game Commission as a Wildlife Officer before working for Reynolds Metals, where he retired after 34 years. His passion for vintage aircraft, British cars, exotic plants and reminiscing with old friends kept him busy after his career.     Sim Sala Bim.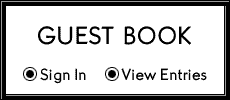 BLEVINS, William Earl died on February 9, 2021. He was a native and life-long resident of Tampa. He graduated from Hillsborough High School, served time in the the U.S. Army, and worked for GTE Date Services until he retired. Earl had awesome stories of his RV adventured traveling in thee U.S. after retirement with hi brother. He was a member of the Oak Grove Church of God since 1977. He is preceded in death by his parents, Edgar and Martha Blevins, and brother Kenneth Blevins. He will be missed by his surviving family,  a small circle of friends and associates who loved and admired Earl. Funeral services will be virtual only on Saturday, February 27, 2021 at 2:00pm. Friends and family can watch online at www.altartampa.org/memorial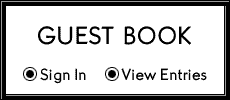 PRINTY, Douglas B, age 77, of Sun City Center, FL, formerly of Hornell, NY, went to be with the Lord on February 9, 2021 at his home in Florida, ending his 10 month struggle with pancreatic cancer. Doug was a graduate of Gates-Chili High School in Rochester, NY, achieved his Bachelor's Degree from Alfred University in Alfred, NY and taught Art at Greenwood-Whitesville (NY) Central School, Maui High in Hawaii, St. Lawrence Central in Brasher Falls, NY and retired from teaching at Hornell (NY) Senior High School after 32 years. He was a high school Track & Field Official, Football Coach, Driver Education Teacher and School Bus Safety Instructor for area schools. Doug was preceded in death by his parents Charles and Beatrice (Huff) Printy, his brother William C. Printy and a grandson William Quinn Printy. In 1964, he was married to Janice Hurne Printy, who survives. Also surviving are three sons: Douglas Dart Printy of OH, Darrin (Deanna) Printy of FL and Dale (Robbie) Printy of CT; thirteen grandchildren and two great-grandchildren; three brothers, Richard (Caroline) Printy of FL, Robert (Bonnie) Printy of CO and David (Elizabeth) Printy of ME. The family wishes to express their gratitude for the excellent caring assistance of LifePath Hospice of Tampa, their nurses, CNA, Social Worker and all who had a part in Doug's care. Memorial contributions may be made in Doug's name to LifePath Hospice, 3010 W Azeele St, Tampa, FL 33609 or Hillside Baptist Church, 805 Co Rd 66, Hornell, NY 14843 or the charity of donor's choice. At the descretion of the family, a celebration of Doug's life will be private at a time when it is safe to gather.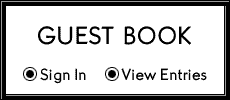 DALFINO, Gaetano, 89, of Tampa, FL went home to be with the Lord on February 24, 2021. He is survived by his wife of 64 years Katherine; 2 sons, John Mark Dalfino (Kris) and Daniel Dalfino (Tonya); 4 grandchildren, Jarryd Dalfino (Bethany), Amanda Dalfino, Adam Dalfino, and Ashton Dalfino (Jenna); 1 great-granddaughter, Elia Dalfino. Services are private at this time with a public Celebration of Life to be scheduled for a future date when more family and friends can gather safely. In lieu of flowers, the family requests that donations be made to Central Bible Chapel Missions Fund, 12024 Gunn Highway, Odessa, FL 33556.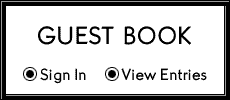 HOSKINS, Cindy G., 63 of Tampa passed away, February 24, 2021. She was the beloved mother of son, Richard Cromley and daughter, Angel Geisler. She is also survived by her mother, Gloria, 2 brothers, Jack and Edwin Cromley and 2 sisters, Lisa Clingan husband Jim and Denise Burns. Do to the Covid-19 restrictions a private family gathering was held at the funeral home. Please leave a message on Cindy's guest book in support of the family.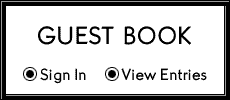 Due to Covid 19 restrictions, some services may be modified.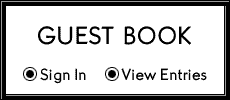 PHILP, William (Bill) was born in Milwaukee, WI on March 11, 1960. He lived in Farmington, MI and graduated from Farmington High School in 1978. Bill played baseball and football in high school. Bill went to Western Michigan University to pursue a degree in History. Bill married his high school sweetheart in 1981. After Western, Bill landed in the restaurant industry and managed Burger King, Arby's, A&W and worked in others. Bill lived in Dearborn and Dearborn Heights after returning from Kalamazoo. In 1986, he found a retail management position and opened the Field of Dreams store in New Somerset Mall in Troy, MI. This led to an opportunity to move to Tampa, FL in 1999 to open a New Field of Dreams store in the new Citrus Park Mall. This job led to a Director position with corporate and considerable travel to San Francisco, Las Vegas, Ft. Lauderdale, Norfolk and other cities to oversee store openings and operations. The relationship with Field of Dreams allowed Bill to meet many famous athletes and collect autographed memorabilia. Bill fell in in 2005, with an MRSA infection due to uncontrolled diabetes. He fought both conditions over the years, resulting in multiple illnesses, hospitalizations and amputations. In 2008, he was the lucky recipient of a kidney transplant at Tampa General Hospital and he made the best of the 13 years since that surgery. He was very grateful to the family that donated their loved one's kidney so he could live to love his grandchildren and frequently reminded people to Donate Life. Bill kept busy and coached his son and friends in roller and ice hockey in his free time. He watched his daughter in marching band and was able to walk her down the aisle. He played fantasy baseball avidly. He loved professional hockey and was torn between his hometown Detroit Red Wings and his new home's Tampa Bay Lightning. He passed this love of hockey to his children and grandchildren. He had a website for many years called NHL Shout and Lightning Shout that led to writing for other hockey websites. He really loved the writing and to mentor novice writers. The pandemic put a damper on Bill's love of travel and concerts. He loved to cruise, go to Las Vegas and gamble. He will be missed by his many friends and family. He said what he meant and meant what he said. He was preceded in death by his mother Linda Sue (Levi) Philp and is survived by his father Ralph M. Philp of Texas, his wife of 40 years, Melissa (Smith) Philp, daughter Amanda (James) Lauletta and their children Robert William and Natalie Louise; son Douglas (Megan) Philp and their children William Pilot, Levi Huck and Robert Anson. Also beloved by his siblings, brother, James (Camille) Philp) in Texas, and sisters, Rebecca (Heidi) Dittmar and Michele Korff, both in Michigan. He will also be missed by many nieces ad nephews.

Big Kahuna Remembrance Day (aka Bill Philp Celebration of Life) will be held at the home he shared with Melissa on Wednesday, March 17, 2021 from 2-8pm.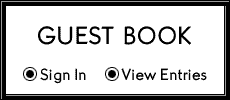 MACALUSO, Michael J, 72, of Tampa passed away March 3, 2021. He is survived by his loving wife of 44 years Susan Macaluso, many nieces, nephews, great- nieces and great-nephews and his devoted dog, Molly. 

ARENA, Albert James best known as "AJ", 48, of  Brandon, FL, passed away suddenly March 11, 2021. AJ is survived by his beloved wife Jennifer; son Alexander James Arena known by family and friends as Xander; daughter, Autumn Bellamy Arena; father, Charles Ross Arena; brother, Dominic Arena and his wife Erika and their 2 daughters, Genevieve and Joscelyn Arena. A Memorial Mass will be celebrated at 2:00 pm, Friday, March 19 at Sacred Heart Catholic Church, 509 N. Florida Ave., Tampa, FL.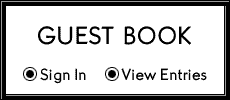 WILKINSON, (LAUGHNER), Patricia Louise, 81, of Land O'Lakes, FL passed away, March 19, 2021. She was preceded in death by her mother, Helen; father, Walter; brother, W. James "Jim". She is survived by her sons Jon Jr "Jay" (Brenda), Eric (Tammy); daughters, Cynthia Bliss, Joniqua Keeler (Scott), Amber Chase (Chris), and Tiffany. 11 grandchildren and 3 great-grandchildren. Pat spent over 40 years as a teacher. Her heart, kindness, and compassion were the legacy she left behind for all of us. It was her gift to the family and all who knew and loved her. Thanks Mom/GMA/GGM you will be greatly missed! Family visitation will be 5-7 pm Friday, March 26.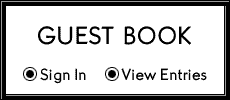 VARNES, Myrtle L, 94 of Tampa, passed away April 7, 2021. She is survived by her son, Wayne Varnes; daughter and her husband Deborah and John Beasley; grandchildren, Nathan and Adam Beasley, Jennifer Thorpe and her husband Joe; great-grandchildren, Ellie, Daphne, Fay and Emma Thorpe, Randall Fouts, and Weston Beasley. Myrtle was predeceased by her husband Elmer Wayne Varnes. Myrtle was a lifetime member of Christ Fellowship Church, formerly known as Spencer Baptist and then Tampa Baptist. She served in the children's department as Sunday School teacher and she loved bowling. Visitation for family and friends will be 10:00 - 10:30am , Wednesday, April 14, 2021 at the funeral home, 1602 W Waters Ave. Due to Covid-19 please be aware seating is very limited. Funeral services will be at 10:30 with Pastor Bruce Moore officiating. Interment will be at Florida National Cemetery, Bushnell, FL at 1:30PM. Contributions may be made in Memory of Myrtle Varnes to St Jude Children's Research Hospital. P.O. Box 50, Memphis, TN 38101-9929 or by donating on line to stjude.org/memorial or by calling 1-800-873-6983.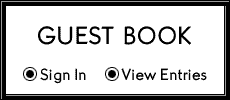 HOLBIN, Virginia L. 95 of Tampa, FL went Home to be with the Lord, April 12, 2021. Virginia was born May 4, 1925 in Oklahoma City, OK to the late Frank R and Hazel McCullough. She is survived by her son, Richard (Mary) Holbin; daughters-in law, Susan Holbin and Brenda Holbin; son-in-law, Gary Chartier; sister, Peggy Collins; grandchildren Whitney (Steve) Schnell-Ennis, Eric Holbin, Christopher (Hope) Chartier, Matthew (Jen) Chartier, Amber (Robbie) Wikstrom, Christina (Eric) M'gaha, Kelly Leishman, Jessica Holbin, Erin (Nathan) Campbell; great-grandchildren, Madison, Holly, Robert, Eric, Elijah, Jacob, Sarah, Claire and Emma. Virginia was predeceased by her husband Roy Michael Holbin, Jr; sons, Michael Holbin and Donald Holbin; daughter, Madonna Sue Chartier; sisters, Lovell, Edna, Billie, Viola and Lorraine. Funeral Services will be 11:00 a.m. Thursday, April 22, 2021 at Idlewild Baptist Church in the Worship Center. Pastor Reno Zunz will be officiating service.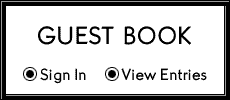 RUSHING, Jane Elizabeth. "God gave us Janie on January 8, 1928 and took her home Friday night, April 16, 2021 at the age of 93. She is survived by her four children Marsha Ann Fielland (Ted), Hoyte Dewell Rushing Jr (Linda), and twins Donald Alvin and Donna Sue Rushing. She also leaves seven grandchildren and three great-grandchildren. Janie loved boating, dancing, chocolate, peanut butter, animals, and enriching the lives of children. She was a true Floridian, a Tampa native, and graduated from Hillsborough High School in 1945 where she was head Majorette. Janie held the first 24/7 daycare in Tampa and continued caring for children for over 50 years. She was the mother to thousands as her heart was big enough for every child that walked through her door. Janie could make a song out of anything and spontaneously sang her heart out every time. Janie truly lived a long, purpose-driven life and had such a beautiful appreciation for life, living every moment to the fullest. She left her mark on generations of children and families in the area and will be truly missed. Her service will be held at 4:00 pm, on Friday, April 23, 2021 at Temple Terrace Community Church, 210 Inverness Avenue, Temple Terrace, FL 33617. In lieu of flowers, we would like to support Donna & Donald in the transitional period after Janie. Please make check payable to Donna Rushing, or visit her GoFundMe page: https://www.gofundme.com/f/life-after-janie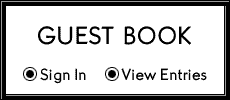 DOLSON, Mark Louis, 67, of Tampa, FL passed away April 8, 2021. He was born in Middletown, NY.. He is survived by his sister, Bonnie Lu Ervin-Futrell and many loving family members.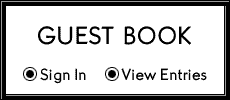 FUTRELL, Tommy Lewis Jr, 67 of Tampa, FL passed away April 19, 2021. Tommy was born in Orlando, FL to Tommy L Futrell Sr and Martha. He is survived by his wife Bonnie Lu Ervin-Futrell; son, Michael; daughters, Angel and Shannon; sister Joy Vasconi; grandchildren, Grant, Tommy and Bonnie; great grandchildren, Daniel, Amelia, and Tesla and niece Pia. Tommy was a proud  United States Army Veteran.  Visitation for family and friends will be from 6:00 - 7:00 pm, Monday, April 26, 2021 at Iglesia de Dios Fuente, 1507 W Slight Ave. Funeral service will be at 7:00 pm following visitation. Interment will take place, 12:30 pm, Tuesday , April 27, 2021 at Florida National Cemetery in Bushnell, FL. Military honors will be proved by the US Army.

HARTMAN, Anna Susan, 66, of Tampa, FL passed away April 16, 2021. She was born in Des Moines, Iowa to Arthur and June Hartman. He is survived by his son Kipling and his wife Dena and their son, Roman. A Celebration of Life was held at the funeral home, Saturday, April 24th from 11:00 - 1:00 PM.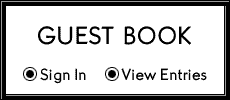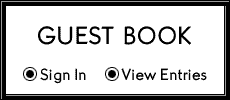 JOHNSON, Edith Elizabeth, 76, a lifetime resident of Tampa, FL passed away April 21, 2021 with her family by her side. She was born to John Wylie and Marie Jeffcoat. She is survived by her husband of 70 years Robert A. Johnson, sons, David and Dale Johnson; daughters, Donna Diaz and Nicole Mulligan; sisters, Marie Clairjean Dukes and Eloise Snyder; as well as 24 grandchildren and 35 great-grandchildren. A visitation for family and friends will be Wednesday, April 28th from 11:00 - 12:30 PM at the funeral home, 1602 W Waters Ave. Funeral service will be at 12:30 PM with interment at Oak Grove Cemetery, Tampa, FL.