We, at Swilley Funeral Home, wish all of our nations veterans, past and present, a Thank You for your service. 

HUTTO, Jackie, 74, of Tampa passed away,. April 28, 2019. He is survived by his sister, Beth Gray and several nieces and nephews. The family will receive friends from 10:00-11:00 am at the funeral home, 1602 W Waters Ave, Saturday, May 4, 2019 with funeral service at 11:00am. Interment will follow in Rose Hill Cemetery, Tampa, FL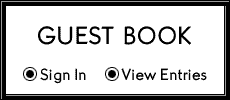 FORSTROM, Ronald John, 74, of Tampa passed away, May 2, 2019 surrounded by his family. He is survived by his loving wife of 49 years, RoseMary Forstrom; son, Ronald Frank Forstrom; 2 daughters, Sheila Forstrom, Ronda Forstrom and wife Carol Hutton; 4 grandchildren, Bradley Forstrom and wife Blanca, Troy Forstrom, Nicole Mobley and Victoria Mobley. He is predeceased by his grandson, Matthew Forstrom and great grandson Adam Forstrom. Ron served in the National Guard and was a 32nd Degree Mason and Shriner. Graveside services will be held at 1:00 pm Tuesday, May 7, 2019 at Sunset Memory Gardens, Thonotosassa, FL.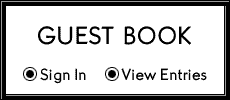 Glick Patricia A, 58, of St. Pete Beach, FL, passed away May 5, 2019. She was born in Queens, NY. Patricia leaves behind her husband of 43 years, Michael and their daughter Amanda. She will also be missed by  those who knew and loved her. She fought a valiant fight with her medical issues but always had a positive outlook. She had a kind heart and a loving nature. Memorial services will take place at 11:00am, Thursday, May 16, 2019 at St. John Vianney Catholic Church, 445 82nd Ave, St. Pete Beach, FL 33606. Flowers will be accepted, but those who wish may made a donation in Patricia's memory to a charity of choice.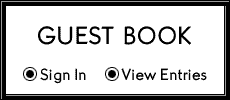 URBINA, Diane Dora, 64, of Thonotosassa and Pinellas Park, Florida went home to be with the Lord, May 11, 2019. She is survived by her 5 brothers, George, Jessie, Joe, Samuel and Santiago; sister, Liydia and several grandchildren, great grandchildren, aunts, uncles. Diane had a powerful presence and a godly nature whom everyone that knew her could not help but respect and love her. Funeral services are at 3:00 pm, Wednesday, May 15, 2019 with visitation for family and friends from 1:00 pm until service time. On behalf of the family, they would like to gratefully send their appreciation to the Gateway Care Center of Pinellas Park for the excellent care given to Diane.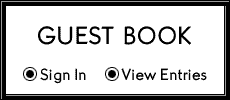 DOERSCH, JEANNE RAY, 53, of Lutz passed away, May 16, 2019. She is survived by her children, Ashley (Ashley), Tiffany, Brittany (Joseph) Michael, Alexander and Jesse; grandchildren, Kylie, William and Layla; mother, Carolyn Paulette Williams; brothers, Eddy, Ray, Gary, Chad; sisters, Karen, Lynn and Helena. Celebration of Life will be held at a later date.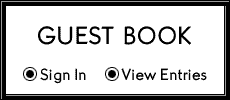 RODRIGUEZ RODRIGUEZ, Maria R, 68, of Tampa passed away, May 19, 2019. She is survived by her sons; Jose Rodriguez (Evelyn) and Peter Rosado; daughters, Wanda Campos (Jose), Rosa Rodriguez (Ray), Edna Clausel and Lizzy Bonilla; 20 grandchildren and several great grandchildren. The family will receive friends from 5:00 - 8:00 pm, Saturday, May 25, 2019 at the funeral home.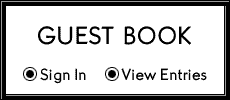 HUDOCK, GEORGE A. SR USAF (Ret.) 86, of Tampa passed away May 24, 2019. He proudly served his country during the Korean conflict and Vietnam war. George is survived by his wife Arlene; sons, Michael and James Hudock; daughters, Teresa Rodriguez and Michelle Schmiedt and husband Joe; grandchildren, Eric and Marc Miles, Danielle and Christina Rodriguez, Nicole Shiffer and Adam Hudock; and one great grandson, Gavin Miles. He was predeceased by his son, George A. Jr. Visitation will be from 2:00 - 4:00 pm, Sunday, June 2, 2019 at the funeral home, 1602 W Waters Ave. Mass will be 10:00 am, Monday, June 3, 2019 at Most Holy Redeemer Catholic Church, 10110 N. Central Ave, Tampa with interment scheduled at 12:30pm at Florida National Cemetery in Busnhell, FL with military honors. In lieu of flowers donations may be made to Hope Children's Home, 11415 Hope International Dr. Tampa, FL 33625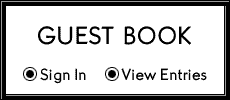 ROMERO, LANE "STALEY", Jeanette, 82 of Tampa passed away peacefully June 3, 2019 at home with her family by her side. She was born and raised in Tampa, married and became a homemaker. She was the mother of 7 children and was a full-time bookkeeper of our father's construction company. She also worked at Hav-A-Tampa, Hostess Donuts, Krispy Kreme donuts, Tampa Greyhound Track, etc. She really enjoyed spending time with all her family, cooking, fishing, crabbing, bowling, bunco, bingo, slot machines, knitting, TV (especially John Wayne Westerns), game shows, playing cards, dice, and board games of all kind. She traveled to Arizona and married her 2nd husband Hector Romero. She  moved back home to Florida with her husband to be closer to her family. She never lost sight of the Lord. She would listen to religious programs on TV and read her Bible. The Love of the Lord, family and children was unconditional. Our beautiful mother was very wise, very special and had a wonderful spirit about her. She just loved to make people laugh and make them happy, and of course she never acted her age. That's something we all loved about her and will miss dearly in so many ways. She is survived by her sons; Samuel, Ronald, Timothy; daughters, Sarita, Brenda, Donnette and Chanel; 14 grandchildren and 15 great-grandchildren.