We, at Swilley Funeral Home, wish all of our nations veterans, past and present, a Thank You for your service. 

​Tampa Florist

813-931-1998

WOOD, Stanley E. 64, of Tampa, passed away, October 5, 2019 surrounded by his wife and family. Stan is survived by his wife Renee; daughters, Heather McAfee, Amber Wood; 5 grandchildren; 3 great-grandchildren; brother, John Garrett and wife Lisa; sisters, Cindy McGaughan husband John, Teresa Stange and Jenny Cater and her husband Arnie. A celebration of life will take place, from 2-4 pm,Saturday, October 26th  at the funeral home, 1602 W Waters Ave.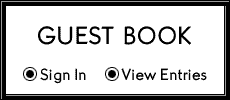 STEVENSON, William John, 78, of Tampa, FL, went home to be with the Lord October 10, 2019. Mr. Stevenson was born in Belfast, Ireland in 1941 to William and Isabel Stevenson. He is survived by his wife Mary; son, William Alexander Stevenson and wife Mindi; daughters, Isabel Ayllon and husband Juan, and Naomi Stevenson; grandchildren, Ryan and Connor Shaw, Colleen Vravick, Andrew and Heather Stevenson; 4 great-grandchildren and sister Joan Orr and husband Allen. Visitation for family and friends will be from 2:00-3:00 PM, Sunday, October 13 at Central Bible Chapel, 12024 Gunn Highway, Odessa, FL with Funeral service at 3:00 PM. Interment will take place, at 10:00 AM, Tuesday, October 15 at Rest Haven Memorial Park, 4615 E Hanna Ave, Tampa.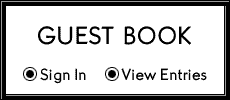 DAVIS, Donald Gale, US Army Retired, passed from this life October 11, 2019. Even though he leaves no family behind he was loved by his family of friends. During his time with the US Army he received his National Defense Service Medal, Vietnam Campaign Medal, Bronze Star Medal, Good Conduct Medal W/Bronze Clasps & 4 LPS, Sharpshooter Vietnam Service Medal W/2 Bronze Stars. Mr. Davis will be laid to rest 10am, Friday, October 18, 2019 at Florida National Cemetery with full military honors.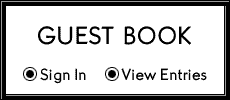 GALAN, Santa O. 71, of Tampa passed away, October 31, 2019 with family by her side.  She is survived by her children, Robert and Jennifer Pimentel; grandchildren, Giovanie and Jonathan Maldonado, Raymond Anthony Torres, Robert Jr and Christine Pimentel and Alize Cordero; sisters, Ana Lily Galan and Julia Jimenez. Santa was predeceased by her son, Luis Cordero. Funeral services will be held 11:00am, Saturday, November 9, 2019 at the funeral, 1602 W Waters Ave, with visitation for friends from 10:00-11:00am. Interment will follow at Rose Hill Cemetery.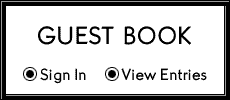 COMELLAS, Roland, 84 of Brandon, FL, went home to be with the Lord October 30, 2019 with his loving wife and family by his side. He is survived by his wife Marie. Funeral Services will be at 12:00 noon, Sunday, November 10, 2019 at New Testament Worship Center, 5107 E 32md Ave., with visitation from 11:30 am until service time. Interment will follow at Garden of Memories Cemetery.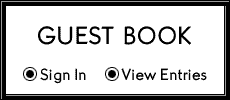 LUNDY, Arthur Eugene Jr, 55, of Riverview, FL, passed away November 27, 2019 with his loving family at his side. Art was survived by the love of his life Sherry Elizabeth Smith; his sister, Patricia Lundy; niece Rhonda; nephew, Stephen; great nieces and nephews, Elijah, Tyler, Brianna, Cheyanne and Kyle and by love Sara and Aaron Smith. Art was predeceased by his devoted mother Kathryn M. Lundy whom he joins now for all of eternity.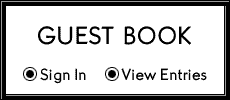 CANAL, Kimberley K, "Kim" 57 of Tampa, FL passed away peacefully under the watchful eye of her family. She is survived by her daughters Kristin and Juan Maldonado and Cheyenne Canal; granddaughter, Selina Maldonado; sister, Dawn Antinori and Scott; brother, John Thomas Barry and JoAnn; nephews, Brandon and Brice. Kim was predeceased by her parents, Michael and Donna Barry. Memorial services will be at a later date.