We, at Swilley Funeral Home, wish all of our nations veterans, past and present, a Thank You for your service.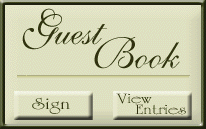 BONTRAGER, Beverly Ann, February 17, 1954 - July 19, 2018. Beverly Ann Bontrager, beloved daughter, sister, aunt and friend, went home to Jesus on July 19, 2018, at her home in Tampa, Florida, She was born in Manistique, Michigan on February 17, 1954. She is survived by her mother Wilma Troyer Bontrager, her siblings, Laura (Carl) Dube, Fairview, MI, Linda Hawkins, Clare, MI; sister-in-law, Lynne Bontrager, Joplin, MO, and Walden (Julie) Bontrager, Mt. Pleasant, MI; nieces and nephews Jason (fiancée Caitlin) Hawkins, Jacob (Danielle) Hawkins, Justin Bontrager, Corrie Beth (Karl) Johnson, Jon Michael (Rachel) Bontrager, Jennifer (fiancé Ryan) Bontrager, and great-nephews William, Lewis, and Mack Bontrager, Jordan and Easton Hawkins and James Johnson. Beverly was predeceased by her father Lyle Bontrager and brother Wallace Bontrager. Her career was in the airline industry. She enjoyed searching for and rescuing treasures and antiques to enjoy in her Craftsman home, reading, and beautifying her backyard retreat. She attended College Hill Mennonite Church, where she was a faithful volunteer at their weekly food pantry ministry. A memorial service will be held July 21, 2018 at her church. Interment will be in Fairview, Michigan at a later date. Memorials may be gifted to College Hill Mennonite Church Food Pantry, 3506 Machado St, Tampa, FL 33605, or to Northern Michigan Relief Sale (MCC) www.reliefsale.org   

QUIGLEY, Dorothy M, 97, of Tampa, FL went home to glory, July 29, 2018. Dorothy is survived by her son Larry W. Quigley and wife Jan; grandson, Lance Quigley and wife Dawn and two great-grandchildren. Dorothy was a member of the Spencer Baptist Church, now known as Christ Fellowship for many years. She was predeceased by her husband William "Bill" Quigley. Graveside services will be held at 11:00 am Thursday, Aug. 2nd at Garden of Memories Cemetery with Pastor Eddy Williams officiating.

HOLBERT, Eddie, 77, of Plant City, Florida passed away, July 23, 2018. He was born Apr12, 1941 in Knoxville, TN. He was preceded in death by his daughter, Tanya. Eddie is survived by the love of his life of 58 years his wife Vickie; daughter, Jeanine Hooker and husband Keith; son, Dean Holbert and wife Wendy; 9 grandchildren and 16 great-grandchildren.

SANDVEN, Jennifer Ann, 63, of Tampa passed away August 6, 2018. She is survived by her mother Peggy Dorsey; brother, Henry Roberts and wife Judith; nephew, Brian Roberts and wife Andrea; niece, Julie Roberts-Reynolds and husband Scott; great-nephews and nieces, Ethan, Emmie, Maegan, Taylor and Matthew. Visitation for family and friends will be from 6:00 - 8:00 pm, Friday, Aug 10 with funeral service 1:00 pm, Saturday, Aug 11. Both services will be at the funeral home with Reverend David Shryock officiating. Interment will be private.

SELF, Raymond Earl, 67, of Tampa passed away, August 11, 2018. He was born in Memphis, TN to Clayton and Lola Self. He is survived by his sons, Raymond Earl Self Jr, William Self and Anthony Self; daughters, Melissa Self and Chelsea Ruboy; grandchildren, Kayla, Kyle, Tyler, Jacob and Bradley; brother, John Self; and most importantly his beloved Lisa Barnes.

BEERSINGH, Maxine Yvonne, 61, of Tampa, passed away August 13, 2018. She was born in St. Thomas, Jamaica, to Maynard and Monica Beersingh. She is survived by her son, James Beersingh; sisters, Alecia Wright and Janice McGuiness; brothers, Nigel and Kenneth Beersingh and grandchild, Janiah Gonzales. Memorial services will be 7:00 pm, Friday, August 24 at Northwest Tampa Church, 5131 Gunn Highway, Tampa, FL with visitation for family and friends from 6:00 PM until service time. Pastor Ernest Roberts will be officiating services. Please feel free to sign the guest book.