We, at Swilley Funeral Home, wish all of our nations veterans, past and present, a Thank You for your service. 

CACERES SUAREZ, Raul, 82, of Tampa passed away February 17, 2022. Raul was born in Cienfuegos Cuba, to Raul Caceres Suarez y Medinilla and Modesta Suarez e Ibarra. He is survived by his son, Johnny Ortolaza; daughter, Maria Sanders; 4 grandchildren, Nelson Morell, Edgar Morell, Johnny Ortolaza, Brendaly Ortolaza and great granddaughter, Janelly Ortolaza. The family will receive friends from 9:30 - 11:00 am Thursday, February 24, 2022, at the funeral home, 1602 W Waters Ave, with graveside service at 11:30 am at Rest Haven Memorial Park Cemetery. Abuelo, our family's greatest blessing was having you in our lives. You were never selfish when it came to your grandchildren, We will miss you and love you forever.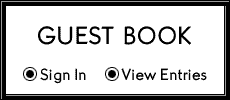 VILLAGOMEZ NAVA, Lamberto, 44 of Tampa passed away February 15, 2002. He was born in Valle De Santiago, Mexico to Octavio Villagomez and Oliva Nava. Lamberto is survived by his wife Lorena Correa Gomez; children, Joseph, Albert and Jimena Villagomez Correa; brothers, Octavio, Rafael and Juan Carlos Villagomez Nava; sisters, Norma and Rosalinda Villagomez Nava.  Lamberto was a musician with Mariachi Tampa. Visitation for family and friends will be Tuesday, February 22, from 5:00 - 8:00 pm with music from the Mariachis. Funeral Mass will be Celebrated, Wednesday, February 23,10:00 am at St. Mary's Catholic Church.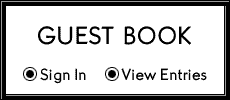 BRADLEY, Joanna Lynn, 39, of Clearwater passed away February 15, 2022. She is survived by her mother, Luz Rivera and step-father, Juan Luis Santana; son, Isaih Coles; daughter, Alani Coles; brother, Robert James Bradley; sisters, Siuleika Milagros Santana and Maria E. Rivera. Memorial service will be from 10:00 am - 12:00 Noon, Monday February 21st at the funeral home, 1602 W Waters Ave.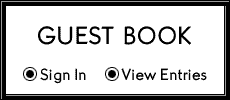 RIVERA, Brenda Abigail, 35 of Tampa passed away February 19, 2022. She was born in Lowell, MA. She is survived by her 3 children, Brianna, Celeste and Moses Pineda; her parents, Osvaldo Rivera and Abigail Del Valle; brothers, Osvaldo and Ramon Rivera; sisters Maribel and Rebecca Rivera. She was predeceased by her brother, David Rivera. Funeral service will be Wednesday, March 2, 11:30 am with visitation from 10:00 am until service time. Interment will be 12:30 pm at Rest Haven Cemetery.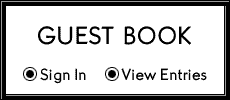 OSBORNE, McKinley "Mac" Calvin, was called home to be with his Heavenly Father on February 26, 2022. He was born on September 16, 1936, in Cold Iron, Kentucky to Verda (Blanton) Osborne and McKinley Osborne. Mac is survived by his wife of 62 years, Patricia Osborne; sons Greg, Troy and wife Debbie, and Brett; grandchildren Tyler, Aja, Ben and Gretchen. He also leaves behind his brother Jim Osborne and his wife Vicki, numerous nieces, nephews, great nieces and nephews, extended family members and many lifelong friends. He is preceded in death by his brother, Joe Osborne, and sisters Ruth Melvin and Debra Osborne. 

Mac graduated from Salem High School in Salem, Indiana in 1954. He served his country with the United States Air Force and was stationed in Germany as a draftsman. He worked in the grocery industry for 44 years with Winn Dixie, Super Foods, Kash n' Karry/Sweet Bay, and Acosta. Mac was a member of Egypt Temple Shrine of Tampa. 

Mac loved Jesus and was a loving husband, father, "Poppy", brother, uncle, and a friend to all. Among his favorite things were Christmas lights and decorating his house for the holidays, any flavor of ice cream, sweets, grilling, the Gators football team, golf, classic cars, and driving his '66 Mustang with the top down and the wind blowing in his hair. His smile and kind soul will never be forgotten. 

A Memorial service with military honors will be held at 10:00 am, Friday, March 25, 2022, at Florida National Cemetery, 6502 SW 102nd Avenue Bushnell, FL. In lieu of flowers, the family requests that donations be made in Mac's name to a charitable organization that supports children, veterans, or hospice services.  

LORENZI, Juan W, 64, of Tampa went to his heavenly home February 26, 2022. Juan is survived by his wife Norma; children and grandchildren. He was born in Chicago, IL to Antonio Lorenzi and Maria Rodriguez. A Celebration of Life will be Saturday, March 12, 2022 from 10:30am-12:30pm with Pastor Matos Officiating.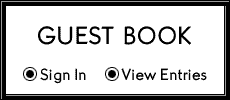 JENKINS, Alice Joyce, living a long life passed away at the age of 91 on March 3, 2022. She is survived by her son Robert Jenkins Jr and daughter Jennifer Moberg. Alice was interred in Myrtle Hill Cemetery Tuesday, March 8, 2022.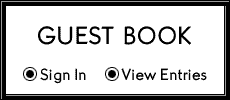 DAUGHERTY, Timothy Alan, 67, of Tampa passed away March 8, 2022, after a brief illness. He is survived by his family and friends in Tampa as well in Piqua, OH where he was born.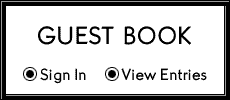 PEREZ, Daniel, "Chino" 92, of Tampa passed away, March 5, 2022. He is survived by his son Daniel Perez and his wife Carrie; daughter, Sandra Perez and her husband Michael Tymchuk; 4 grandchildren, John and Christopher Chambers, Hunter and Preston Perez. He was predeceased by his wife of over 60 years Emma. Chino was a loving husband, father and grandfather and dearly loved his family and friends. He will be missed by all who knew him, Rest In Peace. A Memorial Mass will be Celebrated 11am Friday, March 18, 2022 at St Peter the Apostle Catholic Church, 12747 Interlachen Rd, New Port Richey Florida with Father Michael Suszynski officiating.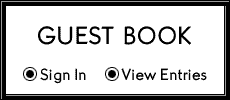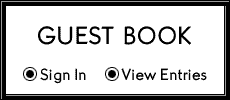 MAXEY, James Leonard, passed away on March 17, 2022, at the age of 87. Leonard leaves this world at peace, and is survived by his loving wife Anita, children, Carla Rudolph (Michael), Letha Kaye Maxey and Paul Maxey; grandchildren Nathan and Kyle Maxey and Rachelle Rudolph Tillis (Wesley); and surviving siblings Myron Maxey (Juanita), Sue McKenney, and sister-in-law Alice Maxey. Leonard was an avid golfer, and loved all sports, cooking and fishing. He was one of eleven children born in Maxeys, Georgia. Leonard adored his family and will be missed by all. He served in the Army during Korea and Vietnam conflicts. His ashes will be laid to rest in Lexington, Georgia.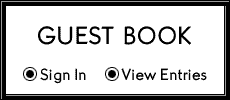 TOUPS, Thomas Joseph Jr "Tom" 67 of Tampa passed away March 6, 2022.  Tom is survived by his loving wife of 42 years, Linda (Redman) Toups; children, Thomas Toups III, Candace O'Berry, Angela Lam and Tonia Wallen. Tom retired after 32 years from Sears as a service technician. He was an Army veteran. Funeral services will be held on Zoom 3:00 pm Saturday, March 26, 2022. Please call funeral home for Meeting ID and Passcode for service.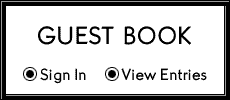 Picture #1 Starting with the man in the front was Tom's father-in-law, Linda's father Larry Redman (when Tom and I visited with him 2 days before Larry's death he told Tom, thank you very much, you have always been good to me. Tom promised him he would take care of me and my mom Rita.) To left end of table is Tom next to him our good friend Gene Quinones, Linda's aunt Marcy, mother Rita (Tom loved my mom. He helped me out tremendously with her. Rita still calls out for him every day), Linda's grandmother and Linda. All of Tom's in-laws loved him very much. Picture #2, Linda's aunt Marcy, and her daughter Michelle who introduced Tom and Linda in 1979 in Louisiana. Tom's aunt Mary and Linda's aunt Marcy were friends. Aunt Marcy, my mom Rita, my grandma Adrienne and myself. Picture # 3, November 23, 1979, Tom and I were married. Front bottom is my daughter, Tonia who was four years old. Tom's daughter Angela who was 5. Tom loved all his children. He enjoyed cooking breakfast for them and teaching them how to play tennis.

Picture at our house with Tom and me Linda

Thomas Joseph Toups was born in New Orleans, October 12, 1954 to Thomas Joseph Toups and Tina Ann Viola

Thomas (Tom) pushing his sisters. Tom adored both of his sister. He was their big brother who always looked out for them. Tina Anne Matthews, Missouri and Barbara Carver, Louisiana. The pain from grieving his loss is hard for them to bear.

Picture of Tom with sunglasses, bottom right his little sister, Tina, left of her is sister Barbara behind her is brother Byron.

Left to right is Byron, Brian and Tom. His brothers love and miss him. Tom came from a large close knit Italian family.

CRUZ ZAYAS, VIRGEN MILAGROS, 73, of Tampa formerly of Trujillo Alto, Puerto Rico, passed from this life to her heavenly home March 30, 2022.Virgen is survived by her 4 sons, Francisco Alagarin, Manuel Rivera, Luis Rivera, Eduardo Rivera; 3 daughters, Agnes Beltran, Glenda Rivera, Virmary Rivera Rodriguez (Miguel); 19 grandchildren and several great-grandchildren. Visitation for family and friends will be Sunday, April 3, 2022 from 6-8PM at the funeral home, 1602 W Waters Ave.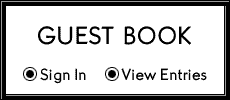 COLEMAN, Raymond Rex, 77, of Tampa passed away March 27, 2022. He was born in Washington, DC January 14, 1945 to the late Ernest E Coleman Jr and wife Dorothy. Mr. Coleman is survived by his wife Van Thi and children. Services for family and friends will be Sunday, April 3, 2022 from 10:00 am - until 1:00pm at the funeral home 1602 W Waters Ave.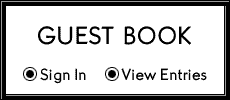 COOMBS, Nora K. 72, of Tampa passed away at her residence April 1, 2022. She is survived by her son, Cyril G Coombs III and his wife Maria; grandson, Cyril Bernd Coombs of Tampa, and sister, Pamela Hagstrom of California. Nora's husband Cyril G Coombs III predeceased her January 30, 2022.  A visitation will be Friday, April 8, 2022 from 6:00 - 8:00 PM with prayer service at 7:00pm at the funeral home, 1602 W Waters Ave. Interment will be April 14, 2022 at 11:30AM where she will be interred with her husband at Sarasota National Cemetery,  9810 State Road 72, Sarasota, FL.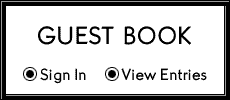 RIVERA, Celestina, 96 of Tampa passed away April 9, 2022, at home with her family by her side. Celestina is survived by her very large family; sons, Ramon Parrilla and wife Nelly, Wilfredo Parrilla and wife Norma; daughters, Irma Ramirez and Miriam Parrilla; grandchildren, Wanda Garcia, Raquel Ramirez, Maria King husband Andrew, Hector Gonzalez, Norma Parrilla, Ramon Parrilla Jr, Chastity Parrilla, Wilfredo Parrilla, Jr, Amanda Parrilla, Frankie Rivers and wife Meiko and Taisha Rivera, Raymond Munoz and wife Desiree, Angel Rodriguez, Alexander Rodriguez, Michael Rodriguez and Christina Rodriguez; great-grandchildren, Dyani Mims, Chynna Martin, Regina Parrilla, Damaris Gonzalez, Hayden Parrilla, Tamera Davis, Keana Martinez, Franklin Rivera Jr, Leilani Rivera, Karter Cunningham, Hunter Cunningham and Parker Cunningham, Andre Keeno, Victoria Ruiz, Joelys Velez, Cierra Munoz, Icsis Munoz, Dylan Munoz, Raelynn Munoz, Izaviah Rodriguez, and London Rodriguez; nieces and nephews, Maritza Portalatin, Andrew Garcia and Anthony  Gonzalez and wife Raechel; great nephews, Noah and Mason Gonzalez. Visitation for family and friends will take place, 5:00 - 8:00 pm, Thursday, April 14, 2022, at the funeral home 1602 W Waters Ave. Interment will be 12:00 noon Friday, April 15, 2022, at Garden of Memories Cemetery 4307 E Lake Avenue, Tampa, FL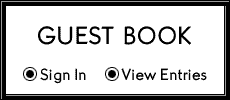 HANNA, Lloyd Herbert Jr. "Herk" died at home with family at his bedside, Monday, April 4, 2022, at age 87. He was born November 7, 1934, in Buffalo, New York, the son of Lloyd and Cecile May Rumberger Hanna.

Lloyd joined the United States Marine Corp in November of 1952 where he served eight years, he was a cook, MOS 3371. He was a Korean War Veteran and an active member of the Tampa Bay Marine Raiders. He loved the Corps, his Rainer brothers and attended several Tampa Bay Marine Corp Birthday Balls in uniform. Herk and his childhood canine Tipper, that served in WWII as a War Dog, where honored and memorialized at the Hillsborough State Veteran's Memorial Park. Herk was honored by the Tampa Bay Lighting Hockey Team at their 2021 Memorial Day Hockey game.

Herk loved to cook and entertain with family dinners. A man with a big heart. He was affectionally know by their neighbors' children as Dad and Papa. Employed as truck driver for decades that included local and long-distance trips. Lloyd particularly enjoyed his time hauling race cars for The Dave White Racing Team.

Herk married his wife of 59 years, Sherrol Runnells Moody, November 9, 1962. They raised four children. He was preceded in death by three sons and a great granddaughter: William Lloyd Hanna, Lloyd H Hanna III "Buster", Timothy Arthur Hanna and Lyla Paige Miller. He is survived by his loving wife Sherrol and daughter, Vicki L. Philipsen husband Edward; grandchildren, Melissa Messick, Jimmy, Jessica Philipsen, Carl S. Bowers III, Tara, Josh W. Hanna, Sera, Trisha D Hanna, Erika E. Hanna, Alyssa J. Miller, Justin; great-grandchildren, Lacy Saling, Xander Scoggins, Trace Bowers and Scott Miller; extended family members; Jeff, Monika, Tom, Michell and Jason Coons, John, Molly, Guy, Janell and Ty Coufal.

The family wishes to thank the Doctors and Nurses of James A. Haley Veterans' Hospital for their dedication and compassionate care.

Friends: Come share your fondest memories and love you have for this special man at his celebration of life get together, Saturday, May 14, 2022, from 12pm to 5pm, at the family home. Casual Attire.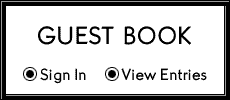 SANDRETZKY, Sharon J, 67, of Tampa passed away, April 18, 2022. She is survived by her husband James and other loving family members. Graveside services will be 11:00am, Monday April 25, 2022, at Garden of Memories Cemetery.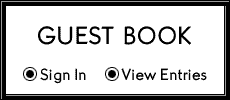 BONVILLE, DENNIS V, 87 of Tampa passed away April 20, 2022. He is survived by the love of his life, Flora Children, Grandchildren and friends. The family will receive at the funeral home, 1602 W Waters Ave, 3:00-5:00pm, Saturday, April 30, 2022, with military honors provided by the US Marines.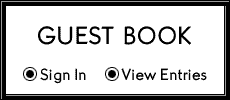 DALFINO, John Mark, 58, of Land O'Lakes, Fl went home to be with the Lord on May 4, 2022. He is survived by his wife Kristine; mother, Katherine Dalfino; brother, Daniel Dalfino (Tonya); children, Jarryd (Bethany), Amanda, Adam, Joseph (Jamie); grandchildren, Elia, Cora, Mason and Maddix. John is predeceased by his father Gaetano Dalfino who passed away February 2021. All are welcome to attend the Memorial Service on May 14, 2022, 2:00 pm at Central Bible Chapel Missions, 12024 Gunn Highway, Odessa, FL 33556. Fellowship of family and friends will follow immediately in the Church dining hall. In lieu of flowers, donations may be made to onebreathatatime.net or One Breath at a Time, P.O. Box 4619, Tampa, FL 33677. John was loved by many and will be missed by all.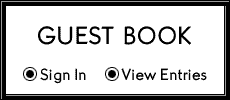 QUINONES MENDEZ, Leonar, 83, of Seffner passed away peacefully surrounded by her family. She is survived by her siblings, Hilda Quinones Mendez, Carmen Quinones Mendez, Jose Quinones Mendez, Emerita Quinones, Gladys Quinones Mendez and many nieces, nephews and friends. Visitation for family and friends will be from 6:00-8:00 PM, Friday, May 13, 2022, at the funeral home, 1602 W Waters Ave, Tampa, FL