We, at Swilley Funeral Home, wish all of our nations veterans, past and present, a Thank You for your service. 

​Tampa Florist

813-931-1998

Due to Covid 19 restrictions, some services may be modified.

WILKINSON, (LAUGHNER), Patricia Louise, 81, of Land O'Lakes, FL passed away, March 19, 2021. She was preceded in death by her mother, Helen; father, Walter; brother, W. James "Jim". She is survived by her sons Jon Jr "Jay" (Brenda), Eric (Tammy); daughters, Cynthia Bliss, Joniqua Keeler (Scott), Amber Chase (Chris), and Tiffany. 11 grandchildren and 3 great-grandchildren. Pat spent over 40 years as a teacher. Her heart, kindness, and compassion were the legacy she left behind for all of us. It was her gift to the family and all who knew and loved her. Thanks Mom/GMA/GGM you will be greatly missed! Family visitation will be 5-7 pm Friday, March 26.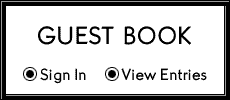 VARNES, Myrtle L, 94 of Tampa, passed away April 7, 2021. She is survived by her son, Wayne Varnes; daughter and her husband Deborah and John Beasley; grandchildren, Nathan and Adam Beasley, Jennifer Thorpe and her husband Joe; great-grandchildren, Ellie, Daphne, Fay and Emma Thorpe, Randall Fouts, and Weston Beasley. Myrtle was predeceased by her husband Elmer Wayne Varnes. Myrtle was a lifetime member of Christ Fellowship Church, formerly known as Spencer Baptist and then Tampa Baptist. She served in the children's department as Sunday School teacher and she loved bowling. Visitation for family and friends will be 10:00 - 10:30am , Wednesday, April 14, 2021 at the funeral home, 1602 W Waters Ave. Due to Covid-19 please be aware seating is very limited. Funeral services will be at 10:30 with Pastor Bruce Moore officiating. Interment will be at Florida National Cemetery, Bushnell, FL at 1:30PM. Contributions may be made in Memory of Myrtle Varnes to St Jude Children's Research Hospital. P.O. Box 50, Memphis, TN 38101-9929 or by donating on line to stjude.org/memorial or by calling 1-800-873-6983.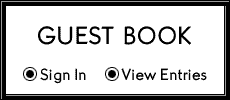 HOLBIN, Virginia L. 95 of Tampa, FL went Home to be with the Lord, April 12, 2021. Virginia was born May 4, 1925 in Oklahoma City, OK to the late Frank R and Hazel McCullough. She is survived by her son, Richard (Mary) Holbin; daughters-in law, Susan Holbin and Brenda Holbin; son-in-law, Gary Chartier; sister, Peggy Collins; grandchildren Whitney (Steve) Schnell-Ennis, Eric Holbin, Christopher (Hope) Chartier, Matthew (Jen) Chartier, Amber (Robbie) Wikstrom, Christina (Eric) M'gaha, Kelly Leishman, Jessica Holbin, Erin (Nathan) Campbell; great-grandchildren, Madison, Holly, Robert, Eric, Elijah, Jacob, Sarah, Claire and Emma. Virginia was predeceased by her husband Roy Michael Holbin, Jr; sons, Michael Holbin and Donald Holbin; daughter, Madonna Sue Chartier; sisters, Lovell, Edna, Billie, Viola and Lorraine. Funeral Services will be 11:00 a.m. Thursday, April 22, 2021 at Idlewild Baptist Church in the Worship Center. Pastor Reno Zunz will be officiating service.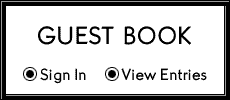 RUSHING, Jane Elizabeth. "God gave us Janie on January 8, 1928 and took her home Friday night, April 16, 2021 at the age of 93. She is survived by her four children Marsha Ann Fielland (Ted), Hoyte Dewell Rushing Jr (Linda), and twins Donald Alvin and Donna Sue Rushing. She also leaves seven grandchildren and three great-grandchildren. Janie loved boating, dancing, chocolate, peanut butter, animals, and enriching the lives of children. She was a true Floridian, a Tampa native, and graduated from Hillsborough High School in 1945 where she was head Majorette. Janie held the first 24/7 daycare in Tampa and continued caring for children for over 50 years. She was the mother to thousands as her heart was big enough for every child that walked through her door. Janie could make a song out of anything and spontaneously sang her heart out every time. Janie truly lived a long, purpose-driven life and had such a beautiful appreciation for life, living every moment to the fullest. She left her mark on generations of children and families in the area and will be truly missed. Her service will be held at 4:00 pm, on Friday, April 23, 2021 at Temple Terrace Community Church, 210 Inverness Avenue, Temple Terrace, FL 33617.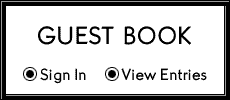 DOLSON, Mark Louis, 67, of Tampa, FL passed away April 8, 2021. He was born in Middletown, NY.. He is survived by his sister, Bonnie Lu Ervin-Futrell and many loving family members.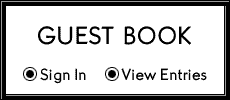 FUTRELL, Tommy Lewis Jr, 67 of Tampa, FL passed away April 19, 2021. Tommy was born in Orlando, FL to Tommy L Futrell Sr and Martha. He is survived by his wife Bonnie Lu Ervin-Futrell; son, Michael; daughters, Angel and Shannon; sister Joy Vasconi; grandchildren, Grant, Tommy and Bonnie; great grandchildren, Daniel, Amelia, and Tesla and niece Pia. Tommy was a proud  United States Army Veteran.  Visitation for family and friends will be from 6:00 - 7:00 pm, Monday, April 26, 2021 at Iglesia de Dios Fuente, 1507 W Slight Ave. Funeral service will be at 7:00 pm following visitation. Interment will take place, 12:30 pm, Tuesday , April 27, 2021 at Florida National Cemetery in Bushnell, FL. Military honors will be proved by the US Army.

HARTMAN, Anna Susan, 66, of Tampa, FL passed away April 16, 2021. She was born in Des Moines, Iowa to Arthur and June Hartman. He is survived by his son Kipling and his wife Dena and their son, Roman. A Celebration of Life was held at the funeral home, Saturday, April 24th from 11:00 - 1:00 PM.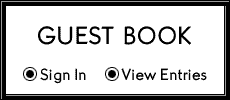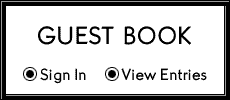 JOHNSON, Edith Elizabeth, 76, a lifetime resident of Tampa, FL passed away April 21, 2021 with her family by her side. She was born to John Wylie and Marie Jeffcoat. She is survived by her husband of 70 years Robert A. Johnson, sons, David and Dale Johnson; daughters, Donna Diaz and Nicole Mulligan; sisters, Marie Clairjean Dukes and Eloise Snyder; as well as 24 grandchildren and 35 great-grandchildren. A visitation for family and friends will be Wednesday, April 28th from 11:00 - 12:30 PM at the funeral home, 1602 W Waters Ave. Funeral service will be at 12:30 PM with interment at Oak Grove Cemetery, Tampa, FL.

CONRAD, Ida May, 94, of Tampa went home to be with the Lord on May 3, 2021. She is survived by her sons, Daniel (Fran) and Mark (Pamela Sue); daughter, Saundra Reninga (Bob); 6 grandchildren; 9 great-grandchildren and 5 great-great grandchildren. Visitation for family and friends will be from 6:00 - 8:00 pm Friday, May 7th at Swilley Funeral Home, 1602 W Waters Ave. Memorial service will be at Ida's home church at 11:00 am Saturday, May 8th at Smyrna Baptist Church, 815 W Orient Road, Tampa, FL. In lieu of flowers, memorial contributions may be made in Ida's honor to the Jewish Awareness Ministries, P.O. Box 1808 Angler, NC, 27501 or you may call (919) 275-4477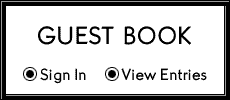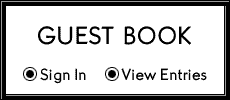 MORENO, Cynthia, 77, at Native of Tampa, FL passed away under the watchful eye of her family at Melech Hospice House. Cynthia was retired from VF Image Wear after 25 years. She loved going to the beach especially at Long Boat Key and Anna Maria Island. Anyone who knew her knew she was an avid Tampa Bay Buccaneers Fan and of the Tampa Bay Ray's. Her other favorite past time was watching old cowboys shows. She was witty with a quick and infectious laughter. Cynthia was the proud mother, grandmother, great-grandmother of many. She is survived by her 3 daughters, Connie Williams (Jerry), Kimberly McCoy (John) and Josephine Byers (Jose); step-daughter, Marta Dominguez; 10 grandchildren, Adrienne Howard (Robert), Erica Fassett (Danny), Tamara Williams, Ebony Williams, Elexis Williams, Angelina Rheome (Charles), Kimberly Merritt (Dustin), Cynthia Reed (Michael), Harry Byers and James W. Byers (Brittany); 13 great-grandchildren, Lucas Howard, Taj Williams, Aavoree Neal, Aniyah Owens, Georgia Rheome, Ava Rheome, Samantha Merritt, Kaitlyn Merritt, Ryan Merritt, Brooklyn Merritt, Michael Reed, Joseph Reed and Kolton Byers; brother, Tony Guarino Jr (Patricia); nephew, Tony Guarino III (Amy) and Philip Guarino; niece, Debra Lopez (Louis); great-nieces and nephews, Tony Guarino IV, Tori Guarino, Xenia Lopez and Angel Lopez. She was also survived by her aunts and many cousins. Graveside services will be 11:00am, Thursday, May 20th at Rose Hill Cemetery, Tampa, FL. In lieu of flowers please make contributions to LifePath Hospice, The American Cancer Society or A charity of your choice.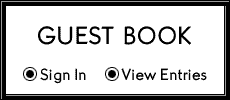 BARTLES, Gary Lee Jr, born June 22, 1968 passed away May 23, 2021. He is survived by his mother, Marguerite Bartles his wife Jessica and his children, Briaunna, Travis, Jayden, and Dylan; sisters, HaileyRae and Peggy Baucom (Edward), ShawnaRae Veley and Brenda Brown as well as two beautiful granddaughters. Gary Lee was uncle G to Cody, Ciara, Courtney, and Micah. He is also survived by many aunts, uncles, and cousins. He was predeceased by his father Gary Lee Bartles Sr, and step daughter, Kaylee Huse. He was a dedicated electrician for many years. He will be missed by all and loved by many. A Memorial service will be 12:00 Noon Friday, May 28th at the funeral home, 1602 W Waters Ave.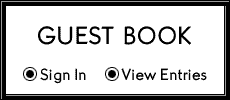 CUETO HEARLD, Glenda 65 years young succumbed to her battle with cancer, May 12, 2021. She was a Tampa native, and a longtime resident of Riverview, FL. Glenda loved to travel especially to New Orleans and the Florida Keys. She was a retired school bus driver with Hillsborough County School Board. Glenda was loved by some and cherished by many. She is survived by her husband John, son Joseph and wife Lori; grandsons, Dakota and James.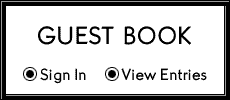 ZERANCE, Nina Marie 72, passed away with her family by her side in Tampa, FL on May 27, 2021. Nina was born in Chatelet, Belgium on December 11, 1948. She moved to Sayre, PA as a young child where she later graduated from Sayre High School. She raised her family in West Orange, NJ before moving back to her childhood home in Sayre, PA  in 1998. Nina worked as an ophthalmic assistant for over 25 years. She loved going for walks around town and hiking with friends. Nina is survived by her sons, Patrick and Michael Zerance; grandchildren, Kyle Tosado, Mikayla Zerance, Payton Zerance, Jesse Zerance, and Kailtyn Zerance. Funeral services will be held at 1:00 pm, Wednesday, June 2nd at the funeral home with visitation for family and friends preceding at Noon until service time. Interment will follow in Oak Grove Cemetery, Tampa, FL.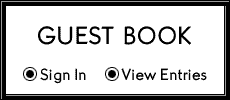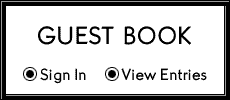 BOWERS, Betty Lou, 91, of Lutz, FL, passed away May 30, 2021 in Ashville, NC with her family by her side. Betty is survived by her daughters, Patty Curtice and Carolyn "Sissy' Shepherd and husband Chris: 7 grandchildren and 4 great grandchildren. She was predeceased by her loving and devoted husband Lawrence "Larry" Bowers. Betty and her husband Larry were the owners and operators of the 41 Bait and Tackle Shop on Bullfrog Creek. Graveside services will be at 10:00 am, Monday, June 14, 2021 at Rose Hill Cemetery 4406 E Chelsea St, Tampa, FL 33610. In lieu of flowers donations may be made in Memory of Betty Bowers to Amazing Grace Ministry, CrossPointetampa.com click online giving, check the other box and AMG in the notes area.

SAJOVETZ, Robert "Bob" R. Sr, 85 of Tampa passed away April 15, 2021, with the great anticipation to be with his wife, Mary Frances and two sons, Bobby and Michael, who shared his love of football. "SAJO was his name and football was his game." He came to the University of Tampa from Edwardsville, IL with a football scholarship along with his best life-long friend Ron Tecza. Graduating with a degree in physical education he taught a few years before changing his career to become a food broker. In 1962 his incredible courage was demonstrated when he rescued a couple from their burning home for which he was awarded the Carnegie Medal for bravery. He became a partner of Nova Sales in Lakeland, FL and served as President of the Florida Food Brokers Association. Bob is survived by his daughter, Loriann; sister, Carol Terrando Webb, and many other loving family members. We celebrate a life well lived on this first Father's Day without him.