We, at Swilley Funeral Home, wish all of our nations veterans, past and present, a Thank You for your service. 

​Tampa Florist

813-931-1998

SMITH, Ruth L, Born January 15, 1930 passed away October 20, 2021 in Tampa. She was born Ruth Lang in Nuremberg, Germany and was the 3rd of 4 children born to Georg Lang and Margaret Schmidt Lang. My mother lived a hard life from an early age. She lived through World War II and in 1944 while her father and brother were called to military duty, her mother was taken by the Nazis and killed in Revensbruck. It was my mother's wish to find a record of her death, but since it was at the end of the war, thousands of people died without their families having confirmation of their fate. Since my mother's older sister Traudl was married with a family of her own, my mother was given the responsibility of caring for her younger sister until her father returned when the war was over. Although I had never met my grandfather, my mother told me stories of how strict he was. In 1957 when mother met and married an American soldier, her father told her, "If you leave, do not ever come back." I am sure that is a decision he regretted his whole life because she never spoke to him again and did not return to Germany until 1991- her father had died a few years prior. Arriving in Tampa with three children and not speaking a word of English, she managed to get a job waiting tables and learning to speak English while watching cartoons. During her life, she had a variety of jobs. Of course waiting table was her first job, Other places she worked were White Tower, Schiller's Delicatessen, J.O. Neuman Cigars, Winn-Dixie, and Kash 'n' Karry of which she retired in 1944 at the age of 64. To kick off her retirement, I took her on a trip flying 1st class to Amsterdam and Germany. We rode the canals in Amsterdam and went on our 1st visit to a Hard Rock Cafe, it was a bit of a shock when we unknowingly ventured into the Red Light District. The next stop was Nuremberg, Germany. We got lucky when I reserved a VW and ended up with a BMW instead. Mom got a little nervous on the Autobahn while I was driving about 110mph, I can still see her holding onto the dashboard. We visited family and friends and walked familiar neighborhoods where she once lived. After coming back home for a little while, we went to Pennsylvania to visit the Smith side of the family and we also visited my Dad's grave who died of cancer in 1984. Also, during retirement, Mom rode her bicycle just about everywhere and if she didn't ride her bike she would then catch a bus. As everyone knows, she never drove. She tried driving lessons once but the instructor tried to make a move on her so she left and never attempted to drive again. Being the perfect Capricorn, she was extremely stubborn! Below is a list of the likes and dislikes for Mom-starting with food. She loved to cook! She made the best Goulash, Rolladen, Chicken and Dumpling Soup, Lentil Soup with Dumplings and the best fresh green beans with ham hocks, German Potato Salad, Tomato Salad, Cucumber Salad- just about every salad she made was great! She loved mostly all seafood except oysters. Smoked Mullet was a favorite of hers along with deviled crabs. She cooked the best fried grouper I have ever tasted. Bludwurst on Rye bread was also a favorite. I always thought how gross it was when I bought it for her. Mom would also make the best Turkey and Holiday dinners. Mom loved eating at Outback (on Henderson) she loved breakfast places. Years ago she would go to Nicko's often. CDB's was a favorite for the grinders and Hard Hat Salads. In her older years she loved Cuban Sandwiches from Columbia or La Teresita and Fried Chicken from Publix (weekly), She has somewhat of a sweet tooth but mostly in the middle of the night. She loved Lindt Chocolate, who am I kidding, she loved all kinds of chocolate. She also loved black licorice and Gummi Bears. She loved to ride her bicycle and I know she is riding one in heaven. Since I was young we rode bicycles everywhere, Lake Ellen, Westshore Plaza, Tampa Bay Center, Skipper & 30th St, Bayshore and Gandy-just to name a few. When her hands did not bother her with arthritis, she loved to knit. She mostly knitted dish rags and would give them to anyone who visited. She loved to go to the YMCA-not only to exercise but to gossip with the other seniors. If you knew her, you loved her. She was quick witted and had a wonderful sense of humor. Ruth L. Smith was also known as Ruthie, Oma, Homie Omie, Mom and Mama. Before her passing she lost her husband John L. Smith in 1984 her beloved son John Michael Diaz on October 20, 2006. (Which is the same date Mama left us.) She is survived by one son Peter Diaz (Brigette); two daughters, Irene Hough (Stuart) and Jackie Lyons (Danny) and a special son Marcelo Garcia, even though our relationship ended in 2006, he never left the relationship he had with Mom. Oma also had 8 grandchildren and 7 great-grandchildren; Eric and Anne Diaz and son Austin; Russell and Daena Hough; Courtney and Jon McCullough; Rene and Ronald DiNicola; Jana and Joshua Crisp and daughter Kiersten and sons Jayden and Brenhan; Jonathan Diaz and sons Mikhail, Tristan and Jude; Marcelo W Garcia; Meaghan and Michael Frascello. Mom is survived by one pet, her Bull Terrier, Harley. Jackie and Danny have taken her into their home to be part of their family. Thank you for taking the time to read this. Whoever was fortunate enough to meet Ruth, Mom, Oma will tell you she was a one of a kind person and you were lucky to have her in your life. She will be sorely missed. May you Rest in Peace Mama, I love you.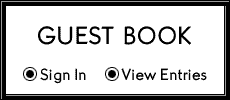 BENDEKOVITS, Norma Marie, 83 after a short illness passed away on November 24, 2021, joining her son Chris in Heaven. She is survived by her husband Joe, daughters, Michele, Teresa, and Lisa; grandchildren, Pepper, Skylar, Kevin and Chad of Florida, granddaughters, Mindy and Tara of Illinois; 14 great-grandchildren; 1 great-great-grandson; 2 sons-in-law, Mark and Bob. Norma was the wife of a wonderful to 4 children which were born Locally she will be forever remembered for her daily presence as co-owner of the Elbow Bender Tavern. The family wishes to thank those at Tampa General Hospital for their dedicated service and professional care of Norma. No Services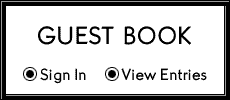 TEJERA, Jesus, 64, of Tampa passed away January 11, 2022, at a local hospital.  He was born in Havana, Cuba, and was an automotive mechanic by trade. He is survived by his family and friends. Visitation for family and friends will be Thursday, January 13th at the funeral home, 1602 W Waters Ave with interment at Rose Hill Cemetery at 11:30AM. He was loved and will be missed by all who knew him.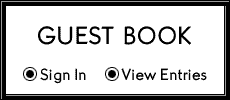 ORTEGA, Lucy, 91 was born in Chicago, Ill, passed away in Tampa on January 10, 2022. Lucy is survived by her 5 children, Tim Castanedo, Barbara Rodriguez (Luis), Doreen Valtierra (Cisco), Darlene Avalos and Toni Suarez (Jesse); sister, Mary Garcia; 19 grandchildren; 64 great-grandchildren, and 10 great-great-grandchildren; her son-in-law, Bob Bettendorf and many nieces and nephews. Lucy was predeceased by her son Max Castanedo; daughters, Joanne Bettendorf and Debra Castanedo; grandson, Bruce Bettendorf and her son-in-law Jesse Avalos. The family will receive friends at the funeral home, 1602 W Waters Ave, Sunday, January 16 from 12:00 - 2:00 PM. Mass for repose of the soul will be Monday, 10:00 AM at Most Holy Redeemer Catholic Church, 10110 N Central Avenue. Lucy was mother, grandmother, and friend to many. She will be in our hearts and will always be missed.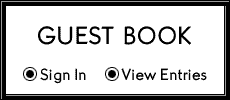 PORTER, Calvin, 67, of Tampa passed away January 14, 21022. He was born October 1, 1954, in Detroit, Michigan. Calvin is survived by his sister Joan Moss of Plano, TX. A memorial service will be held Thursday, January 20, 2022, from 1:00 -3:00 PM at the funeral home, 1602 W Waters Ave, Tampa, FL. Additional information will be forthcoming.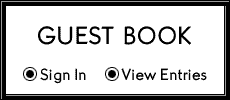 MILLER, Mary E, 94, of Brandon, FL passed away in Ruskin January 14, 2022. She is survived by her son Jack L. Miller and his wife, Lorraine; 7 grandchildren, Jack Jr, Crystal, Chris, Eric, Kirk, Kevin and Brian; 5 great-grandchildren. She was predeceased by her husband Hoover Miller; daughters, Brenda and Barbara Cockerill, Mary loved her family and especially loved those grandchildren.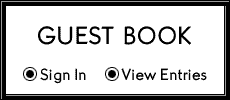 PANTOJA, Daniel, 28, of Tampa passed away January 11, 2022, after a long illness. He is a true Floridian born in Miami Beach, FL. He is survived by his son, Kayn Axel Pantoja; father, Daniel Martin Pantoja; mother, Mabel Zulema Gorra; brother, Deian Pantoja; his 2 sisters, Daneisis Alicia Pantoja and Dyamaris Mariah Pantoja.The family will receive friends at the funeral home, 1602 W Waters Ave, Wednesday, January 19, 2022, from 5:00 - 8:00 PM.