We, at Swilley Funeral Home, wish all of our nations veterans, past and present, a Thank You for your service. 

ROMERO, LANE "STALEY", Jeanette, 82 of Tampa passed away peacefully June 3, 2019 at home with her family by her side. She was born and raised in Tampa, married and became a homemaker. She was the mother of 7 children and was a full-time bookkeeper of our father's construction company. She also worked at Hav-A-Tampa, Hostess Donuts, Krispy Kreme donuts, Tampa Greyhound Track, etc. She really enjoyed spending time with all her family, cooking, fishing, crabbing, bowling, bunco, bingo, slot machines, knitting, TV (especially John Wayne Westerns), game shows, playing cards, dice, and board games of all kind. She traveled to Arizona and married her 2nd husband Hector Romero. She  moved back home to Florida with her husband to be closer to her family. She never lost sight of the Lord. She would listen to religious programs on TV and read her Bible. The Love of the Lord, family and children was unconditional. Our beautiful mother was very wise, very special and had a wonderful spirit about her. She just loved to make people laugh and make them happy, and of course she never acted her age. That's something we all loved about her and will miss dearly in so many ways. She is survived by her sons; Samuel, Ronald, Timothy; daughters, Sarita, Brenda, Donnette and Chanel; 14 grandchildren and 15 great-grandchildren.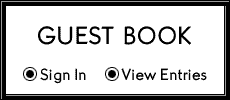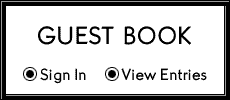 ANDUX, Gregoria Ursuana, Age 90, of Tampa, FL passed away June 20, 2019. She was born in Soroa, Cuba to her late parents, Manuel and Sofia. She was the loving mother of 2 children, son, Jose Luis Andux and his wife Victoria; daughter, J. Maricely Piniella. Grandmother of 5, Gabriel Piniella, Michelle and husband Michael DeGenova, Javier, Alex and Britney Andux. Great-grandmother of 6, Luciano and Marchelo DeGenova, Roman,Adriana, Lucas and Milania Andux. Visitation for family and friends will be from 11:00am - 12:00 pm Friday, June 21 at St. Lawrence Catholic Church with Funeral Mass beginning at 12:00 Noon. Father Chuck Dornquast will be officiating. Interment will take place immediately following Mass at Woodlawn Cemetery.

MOCTEZUMA, Jaime N Sr, 55, of Tampa went to his heavenly home, June 17, 2019. He is survived by his wife Sonialee Moctezuma; son, Jaime Moctezuma II; daughters, Cristina, Gregoria; mother, Carmen Milagros; father Jaime Moctezuma; brothers, Juan Carlos, Jaime Ali and sister, Paola. Visitation for family and friends will be from 3:00 - 4:00 PM  pm Sunday, June 23, 2019 at The Crossing Church, 10130 Tuscany Ridge Drive with Celebration of Life at 4:00 pm with Pastor Jesus Pereira officiating.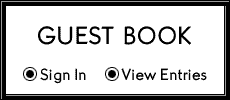 RODRIGUEZ, Dinorah Marie, 14, of Tampa passed away June 18, 2019. She is survived by her parents, grandparents, siblings, aunts, uncles, cousins and a multitude of friends.  A Celebration of her life will take place at 3:00 pm, Thursday, June 27, 2019 at City Life Church, 8411 N Dale Mabry Hwy, Tampa, FL.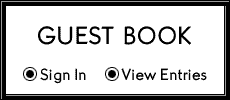 ​Tampa Florist

813-931-1998

ROBINSON, Ruth Irene, born, October 3, 1927 died June 29, 2019.  She was the eldest of 13 children. Ruth is survived by her brother, Maynard Nailor; sisters, Helen Nair, Viola Zettlemoyer, Marian Bigler, Joyce Nailor, Betty Noss and Evelyn Walter; 6 children, Betty Adams, Lester Robinson, Donna Wilson, Linda Kincaid and Nancy Madden; 11 grandchildren; 25 great-grandchildren and 11 great-great-grandchildren She is predeceased by her parents, Lester and Ella Nailor as well as 5 brothers, William, Paul, Wayne, Melvin and Edwin Nailor; 2 grandchildren. In lieu of flowers please make a contribution to Northwest Tampa Burch of God, 5131 Gunn Highway, Tampa, FL 33624 in honor of Ruth Robinson her home church in Tampa, Florida. Her funeral services will be in Carlisle, PA. A Celebration of her life will be held in Tampa at her home church in mid July.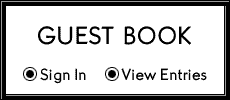 SWAIN, Helen Mitchell, 97, of Missoula, MT, passed away, June 27, 2019. She was born September 8, 1921 in Madisonville, KY to her late parents, Frank and Bessie Simmons Mitchell. The family moved to Ft. Pierce, FL where she graduated from Mulberry High School. Helen was married to William E. Swain Jr who also predeceased her in 1986 and well as her sister Betty. Together they had two children and lived a long and happy life together in the Wellswood Neighborhood in Tampa, FL. She retired from GTE Yellowpages Co., and enjoyed traveling, sewing, and playing the piano. She is survived by her children, Linda Burkett and William E. Swain III and his wife Cassy; two grandsons, Ronald Burkett Jr and Dale Burkett and his wife Tammy; one great grandson Taylor. Helen was a member of Mission Bible Fellowship Church in Seely Lake, MT and volunteered for several years as Loving Hearts Thrift Store. Private interment will take place at Garden of Memories Cemetery. In lieu of flowers contributions may be made to the Alzheimer's Foundation.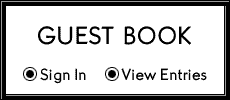 DANIELS, Gene L., 94, of Tampa passed away July 5, 2019. He is survived by his sons, Bucky Daniels and Judson Daniels; daughter, Kathleen Jeske and her husband Chris; 2 grandchildren, Matthew and Cecelia; 4 step grandchildren; 4 step-great-grandchildren; Judson's God children, Jocelynn and Gabriel and Gene's sister-in-law, Martha Young. He was preceded in death by his loving and devoted wife Harriet Daniels. Funeral service will be 10am Saturday, July 13, 2019 at the funeral home, 1602 W Waters Ave, with visitation from 9am until service time. Interment will follow at Sunset Memory Gardens Cemetery in Thonotosassa, off of US 301.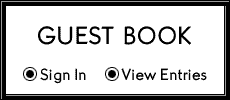 KIEPKE, Dorothy L, "Dotsy"  67, of Wesley Chapel, FL, passed away, July 9, 2019. She is survived by her husband, Ronald; daughter, Amy DeSalvo huband Jason; grandson Levi DeSalvo; brother, David Combs; sisters, Kathy Anthony, Cindy Combs and Diane Crosson.  A visitation for family and friends will be Saturday, July 13 at the funeral home, 1602 W Waters Ave.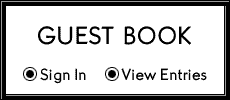 RICHARDS, Allen Dale, 93, of Lutz, FL went home to be with the Lord, July 9, 2019. He is survived by his son, Steven Richards and wife Mary; daughter Cheryl Mercer and husband Rick; 4 grandchildren and 13, great-grandchildren. Visitation for family and friends will be Monday, July 15 from 6-8pm at the funeral home, 1602 W Waters Ave. Funeral services will be, Tuesday, July 16 at Myrtle Lake Baptist Church at 10:30am with visitation from 10am until service time. Interment is scheduled at Florida National Cemetery in Bushnell, FL  with military honors at 2pm.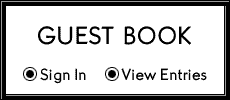 ARMIGER, Carl Thomas, 71 of Wimauma, FL passed away June 24, 2019.  He is survived by his wife, Sharon Kay; 3 brothers and 2 sisters. Celebration of Life will be held Friday, July 12th from 6-8pm at the funeral home, 1602 W Waters Ave.