We, at Swilley Funeral Home, wish all of our nations veterans, past and present, a Thank You for your service. 

​Tampa Florist

813-931-1998

Due to Covid 19 restrictions, some services may be modified.

FUTRELL, Tommy Lewis Jr, 67 of Tampa, FL passed away April 19, 2021. Tommy was born in Orlando, FL to Tommy L Futrell Sr and Martha. He is survived by his wife Bonnie Lu Ervin-Futrell; son, Michael; daughters, Angel and Shannon; sister Joy Vasconi; grandchildren, Grant, Tommy and Bonnie; great grandchildren, Daniel, Amelia, and Tesla and niece Pia. Tommy was a proud  United States Army Veteran.  Visitation for family and friends will be from 6:00 - 7:00 pm, Monday, April 26, 2021 at Iglesia de Dios Fuente, 1507 W Slight Ave. Funeral service will be at 7:00 pm following visitation. Interment will take place, 12:30 pm, Tuesday , April 27, 2021 at Florida National Cemetery in Bushnell, FL. Military honors will be proved by the US Army.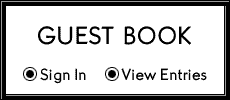 JOHNSON, Edith Elizabeth, 76, a lifetime resident of Tampa, FL passed away April 21, 2021 with her family by her side. She was born to John Wylie and Marie Jeffcoat. She is survived by her husband of 70 years Robert A. Johnson, sons, David and Dale Johnson; daughters, Donna Diaz and Nicole Mulligan; sisters, Marie Clairjean Dukes and Eloise Snyder; as well as 24 grandchildren and 35 great-grandchildren. A visitation for family and friends will be Wednesday, April 28th from 11:00 - 12:30 PM at the funeral home, 1602 W Waters Ave. Funeral service will be at 12:30 PM with interment at Oak Grove Cemetery, Tampa, FL.

CONRAD, Ida May, 94, of Tampa went home to be with the Lord on May 3, 2021. She is survived by her sons, Daniel (Fran) and Mark (Pamela Sue); daughter, Saundra Reninga (Bob); 6 grandchildren; 9 great-grandchildren and 5 great-great grandchildren. Visitation for family and friends will be from 6:00 - 8:00 pm Friday, May 7th at Swilley Funeral Home, 1602 W Waters Ave. Memorial service will be at Ida's home church at 11:00 am Saturday, May 8th at Smyrna Baptist Church, 815 W Orient Road, Tampa, FL. In lieu of flowers, memorial contributions may be made in Ida's honor to the Jewish Awareness Ministries, P.O. Box 1808 Angler, NC, 27501 or you may call (919) 275-4477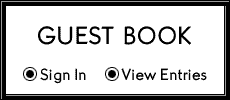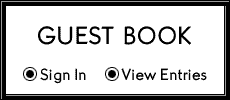 MORENO, Cynthia, 77, at Native of Tampa, FL passed away under the watchful eye of her family at Melech Hospice House. Cynthia was retired from VF Image Wear after 25 years. She loved going to the beach especially at Long Boat Key and Anna Maria Island. Anyone who knew her knew she was an avid Tampa Bay Buccaneers Fan and of the Tampa Bay Ray's. Her other favorite past time was watching old cowboys shows. She was witty with a quick and infectious laughter. Cynthia was the proud mother, grandmother, great-grandmother of many. She is survived by her 3 daughters, Connie Williams (Jerry), Kimberly McCoy (John) and Josephine Byers (Jose); step-daughter, Marta Dominguez; 10 grandchildren, Adrienne Howard (Robert), Erica Fassett (Danny), Tamara Williams, Ebony Williams, Elexis Williams, Angelina Rheome (Charles), Kimberly Merritt (Dustin), Cynthia Reed (Michael), Harry Byers and James W. Byers (Brittany); 13 great-grandchildren, Lucas Howard, Taj Williams, Aavoree Neal, Aniyah Owens, Georgia Rheome, Ava Rheome, Samantha Merritt, Kaitlyn Merritt, Ryan Merritt, Brooklyn Merritt, Michael Reed, Joseph Reed and Kolton Byers; brother, Tony Guarino Jr (Patricia); nephew, Tony Guarino III (Amy) and Philip Guarino; niece, Debra Lopez (Louis); great-nieces and nephews, Tony Guarino IV, Tori Guarino, Xenia Lopez and Angel Lopez. She was also survived by her aunts and many cousins. Graveside services will be 11:00am, Thursday, May 20th at Rose Hill Cemetery, Tampa, FL. In lieu of flowers please make contributions to LifePath Hospice, The American Cancer Society or A charity of your choice.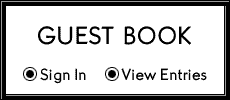 BARTLES, Gary Lee Jr, born June 22, 1968 passed away May 23, 2021. He is survived by his mother, Marguerite Bartles his wife Jessica and his children, Briaunna, Travis, Jayden, and Dylan; sisters, HaileyRae and Peggy Baucom (Edward), ShawnaRae Veley and Brenda Brown as well as two beautiful granddaughters. Gary Lee was uncle G to Cody, Ciara, Courtney, and Micah. He is also survived by many aunts, uncles, and cousins. He was predeceased by his father Gary Lee Bartles Sr, and step daughter, Kaylee Huse. He was a dedicated electrician for many years. He will be missed by all and loved by many. A Memorial service will be 12:00 Noon Friday, May 28th at the funeral home, 1602 W Waters Ave.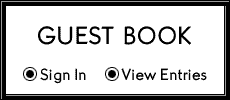 CUETO HEARLD, Glenda 65 years young succumbed to her battle with cancer, May 12, 2021. She was a Tampa native, and a longtime resident of Riverview, FL. Glenda loved to travel especially to New Orleans and the Florida Keys. She was a retired school bus driver with Hillsborough County School Board. Glenda was loved by some and cherished by many. She is survived by her husband John, son Joseph and wife Lori; grandsons, Dakota and James.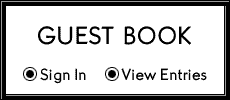 ZERANCE, Nina Marie 72, passed away with her family by her side in Tampa, FL on May 27, 2021. Nina was born in Chatelet, Belgium on December 11, 1948. She moved to Sayre, PA as a young child where she later graduated from Sayre High School. She raised her family in West Orange, NJ before moving back to her childhood home in Sayre, PA  in 1998. Nina worked as an ophthalmic assistant for over 25 years. She loved going for walks around town and hiking with friends. Nina is survived by her sons, Patrick and Michael Zerance; grandchildren, Kyle Tosado, Mikayla Zerance, Payton Zerance, Jesse Zerance, and Kailtyn Zerance. Funeral services will be held at 1:00 pm, Wednesday, June 2nd at the funeral home with visitation for family and friends preceding at Noon until service time. Interment will follow in Oak Grove Cemetery, Tampa, FL.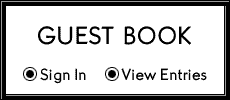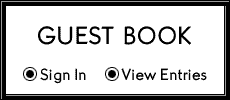 BOWERS, Betty Lou, 91, of Lutz, FL, passed away May 30, 2021 in Ashville, NC with her family by her side. Betty is survived by her daughters, Patty Curtice and Carolyn "Sissy' Shepherd and husband Chris: 7 grandchildren and 4 great grandchildren. She was predeceased by her loving and devoted husband Lawrence "Larry" Bowers. Betty and her husband Larry were the owners and operators of the 41 Bait and Tackle Shop on Bullfrog Creek. Graveside services will be at 10:00 am, Monday, June 14, 2021 at Rose Hill Cemetery 4406 E Chelsea St, Tampa, FL 33610. In lieu of flowers donations may be made in Memory of Betty Bowers to Amazing Grace Ministry, CrossPointetampa.com click online giving, check the other box and AMG in the notes area.

SAJOVETZ, Robert "Bob" R. Sr, 85 of Tampa passed away April 15, 2021, with the great anticipation to be with his wife, Mary Frances and two sons, Bobby and Michael, who shared his love of football. "SAJO was his name and football was his game." He came to the University of Tampa from Edwardsville, IL with a football scholarship along with his best life-long friend Ron Tecza. Graduating with a degree in physical education he taught a few years before changing his career to become a food broker. In 1962 his incredible courage was demonstrated when he rescued a couple from their burning home for which he was awarded the Carnegie Medal for bravery. He became a partner of Nova Sales in Lakeland, FL and served as President of the Florida Food Brokers Association. Bob is survived by his daughter, Loriann; sister, Carol Terrando Webb, and many other loving family members. We celebrate a life well lived on this first Father's Day without him.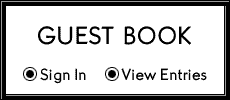 BUTTRAM, Betty Sue, 81, of Tampa, FL went home to be with the Lord June 28, 2021. She is survived by her sons, Perry and John Buttram; daughter, Carmen J. Hunt; grandchildren, Jai, Jarred, Jenna, Jeremy and Brian; 11 great-grandchildren. She is also survived by her foster daughter, Diana Dirr and her children, Joshua and Brandy as well as Emily, Randall and Rachel who are the children of Michael Edwards who also predeceased Betty and Carlis. Funeral services will be 9:00am, Thursday, July 1, 2021 at Trinity Chapel Christian Church, 3411 55th Street, Tampa, with visitation from 8:30 am until service time. Pastor Jerry Hancock wil be officiating services. Interment will follow at 11:00 am at Florida National Cemetery, Bushnell, FL where she will be laid to rest next to her beloved husband, Army Sgt Carlis G. Buttram who preceded her in death February 2, 2019.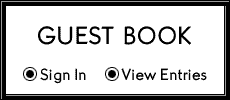 SUAREZ, Ceferino,"Cef" born in Tampa, FL May 24, 1937 went to his eternal home, July 1, 2021. He proudly served our nation as an Airman 2nd Class in the US Airforce. He was one of 9 sons and  loved by his parents. He is survived by the love of his life Betty, 3 wonderful sons, Jerry (Christine), Kenny (Idalmis), Stephen (Jeanne) who gave him immense pride and joy; grandchildren, Stacy, Jerry, Stephanie, Caitlin, Samantha, Sarah, Sabrina; 8 great grandchildren. Ceferino is predeceased by his parents, Antonio and Celia Suarez; 8 brothers, Geraldo, Ernesto, Augustino "Titi", and Renaldo "Sappy" Alvarez, Antonio Jr "Tony", Mario, Hugh and Michael Suarez. In 1967 he moved his young family to the country, a life-time dream to farm and he shared his gardening and produce with everyone. He loved everyone and never spoke an unkind word about them. He was the happiest when he was around his family. From 1962 - 1981 he was a bread salesman. In 1982 he opened his own bakery "Cef's Bakery" until 1991. In 1992, Cef opened "Cef's Sandwich Shop and "Papa's Bakery" until 2000 when he semi-retired and began selling vegetable's until his death. The family will receive friends from 9:15-9:45 am Friday, July 9, 2021 at Most Holy Redeemer Catholic Church, 10110 N Central Ave, Tampa. A Funeral Mass will be celebrated at 10:00 am. Graveside services will be at 1:00 pm at Florida National Cemetery, Bushnell, FL with Airforce Honors. In lieu of flowers contributions may be made to LifePath Hospice, 3010 W Azeele St, Tampa, FL 33609 or to a charity of choice in memory of Ceferino Suarez.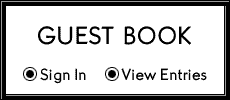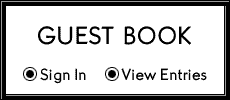 ARMSTRONG, Rapley Cleon Jr, 93, went home to be with the Lord on July 6, 2021. Born in Clearwater, FL on September 11, 1927, he resided in Tampa his entire life. Preceded in death by wife Sybil in 2017; granddaughter, Kristin Hendrix in 1993. He is survived by his daughter, Donna (Lee) Adams and son Kevin (Sherri) Armstrong; 2 grandchildren, Nathan (Amber) Armstrong, Brittany (Andrew) Hayes; 5 great-grandchildren Sarah and Tristin Hayes, Michael, Lily, and Donovan Armstrong; sister Ruth Dean and brother Daniel Armstrong. Rapley graduated from Hillsborough High School in 1945 and promptly joined the Navy where he served in World War II and Korean War. He worked at Tampa Electric Company for 24 years while interim pastoring over 23 churches. Then served 30 years as a full-time pastor of four Baptist churches. In his lifetime he had a daily radio devotion on WSOL; was Chaplain for Civitan Club; acted as Guardian Ad Litem for 10 years; held leadership roles in the Southern Baptist and Tampa Bay Baptist Associations. A true fisher-of-men, Rapley boldly asked people about their relationship with Christ wherever he went. He enjoyed fishing, camping, traveling on mission trips and spending time with family and friends. A celebration of life service will be held at 11:00 am on Wednesday, July 14, 2021 at Idlewild Baptist Church in Tampa with visitation from 10:00 -11:00 am. In lieu of flowers, contributions may be made in his memory to Gideon's International

LAIR, Paul "Terry" 60, of Tampa passed away July 9, 2021. A beloved Brother, Father, Grandfather, Friend and United States Navy Veteran Submariner on the USS William H. Bates, Paul T. Lair has forever joined the fair winds and following seas. Paul was an avid swimmer, billiard player, IT expert, and devoted family man. He cared deeply for humanity and spent numerous hours advocating for homeless veterans. Paul loved everyone he met and became life-long friends with many of them. He was also a cat whisperer and never met a feline that didn't love him back. Paul is survived by his wonderful daughter, his three delightful grandchildren, and eight of his siblings and all of his beloved nieces and nephews. Paul is a graduate of St. Patrick's Grade School, class of 1975 and Robinson High School, class of 1979. Paul also earned an AA degree in Electrical Technology. Paul will be interred at Florida National Cemetery in Bushnell, FL on Tuesday July 20, 2021 at 10:30am  with Naval military honors. In lieu of flowers we ask that you make a donation to Liberty Manor For Veterans, based in Tampa, Florida. www.libertymanor.org.    

TERRIBLE, Yves Champagne aka Champagne, 61 passed away unexpectedly June 27, 2021 at his home in bed peacefully. He was born May 10, 1960 in Lagonave Haiti, the son of Lomgrand Terrible and Luciene Lindor. Champagne received a CDL certification in the early 90's. Following receiving his CDL, Champagne worked for many companies throughout his life and lived life to the fullest. Champagne is survived by his son, Foodson; daughter, Clericia; sisters, Cleoza, Janette, Mona, Luna; brothers, Wilson and Terrilus Terrible both of Haiti; Aunt Madeleine Lindor and other relatives and friends. Unfortunately due to unforeseen circumstances, there will be no viewing prior to cremation. There will be a small ceremony July 17, 2021 from 10:00 am until 12:00 noon at the funeral home, 1602 W Waters Ave, Tampa, FL 33604

PORRATA COLON, Pedro Cecelio, 70, of Tampa Florida passed away July 13, 2021. Born November 28, 1950 in San Juan, Puerto Rico to Cecilio Porrata and Felecita Colon. He is survived by his 3 sons, Aram Porrata of PA, Omar Porrata of PA and Oner Porrata of N.C.; 7 sisters and 1 brother; and the love of his life Emma Cardena.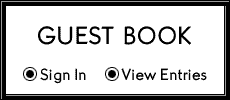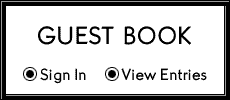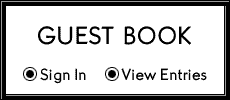 HARRELL, Sharon Lee, 69 beloved wife of Travis R Harrell passed away at home July 15, 2021. She was a wonderful wife, mother, grandmother, great grandmother, sister and friend. Sharon is survived by her husband, Travis R Harrell; sons, Gordon Lee Harrell, Travis Randall Harrell, Charles Lamar Moses and Chester Scott Miller; daughters, Annamarie Faith Harrell, daughter and son-in-law April and Gregory Alexander; 13 grandchildren, Sarah Marie Harrell, Jason Thomas Harrell, Kymberlee Alice Mae Harrell, Brianna Louise Sullivan, Joseph Lamar Harrell, Ariana Nicole Harrell, Gavin Lucas Harrell, Aidan Donald Harrell, Iris Elizabeth Brown, DeShawn and wife Cheyenne Sullivan, Caleb Reed, Kayla Reed, Keshawn Reed; 8 great-grandchildren, Josiah Eugene Thomas, Jeremiah Rashad Thomas, Kaiden Atlas Rollins, Andrew Michael Flint, Atticus Richard Rollins, Emmett Sullivan, Nazzin Reed, T'Amias Reed; sister, Pat and brother in law Matt; brother-in law and sister, Willie Bill and Wanda; niece and nephew Robert and Nancy Greenway, nephew Maxwell Russell Harrell, niece and nephews Robert and Nina Harrell, Melissa and Fred Wyatt, Karen Lance, Buddy and Becky Harrell, Charlotte Ann and many other nieces and nephews and friends. Funeral service will be Tuesday, July 20, 2021 from 7:00 - 9:00 PM at the funeral home, 1602 W Waters Ave, Tampa, FL