We, at Swilley Funeral Home, wish all of our nations veterans, past and present, a Thank You for your service. 

WELLS, Elijah William Jr "Buck", 76, of Tampa passed away December 25, 2022. He was a Navy veteran and was honorably discharged in 1964. He is survived by his wife of 53 1/2 years, Martha; son, Elijah Wells III and wife Kris; daughter, Samantha Stewart husband Jeff; 4 granddaughters, Abby, Kylie, Jordyn and Emily and one great grandson, Joshua; sisters Frances, Ida, Emma and husband Billy; his in-laws, Johnny, Lois and Frances; several nieces and nephews. He loved fishing, taking his boat down the Hillsborough River, going to the casino, country music, joking with everyone, he especially loved going to Village Inn and joking with the waitress, helping everyone, He never met a stranger, he treated everyone like family.  Memorial service will be held from 11:00am until 1:00pm, Saturday, January 14, 2023, at the funeral home, 1602 W Waters Ave with Navy honors.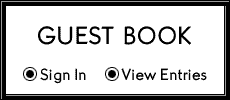 STEPP, Faye Irena, 84, of Lutz, FL, passed away January 9, 2023, in New Port Richey. Faye is survived by her husband Lee Stepp who have been married since 1957. She is also survived by her son, Martin, daughter, Crystal Coleman and husband Raymond, 2 grandsons, Joshua and Jacob and her sister Vicky Rice. Graveside services will be 10am Tuesday, January 17, 2023, at The Lutz Cemetery in Lutz, with Frederic Gray officiating.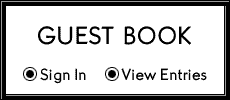 RENNER, Dorothy Colleen "Dot", 92, of Tampa, F, passed away, January 13, 2023, at her home with her family by her side. Dorothy is survived by her 2 sons, Clarence Orville Renner Jr and his wife Linda, Ralph Renner and his wife Wendy; daughter, Diana Lord and her husband Scott; 11 grandchildren, 27 great-grandchildren; 1 great-great-grandchild; 2 brothers, Raymond Kelly and Ricky Kelly and his wife Marta. Dorothy was predeceased by her loving husband Clarence Orville Renner, Sr; 2 sisters, Mary Allen Kelly and Kathy Cutchen; brother, Roy Kelly. Dot was a longtime member of Spencer Memorial Baptist Church now known as Christ Fellowship, served as a pre-school teacher and was church pianist and organist 79 plus years. Services to honor Dorothy will be 11am Saturday, January 28, 2023, with visitation from 10am until service time at Christ Fellowship Baptist Church, 300 E Sligh Ave, Tampa. In lieu of flowers donations may be made to Lottie Moon/International Mission Board or to One More Child formerly known as Florida Baptist Childrens Home. Private Interment for the family will take place at Florida National Cemetery.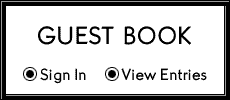 BALTAR, Elena Orozco, passed away on January 11, 2023, surrounded by her family. Elena was born in Barcelona Spain, in 1937 and at the age of ten she moved to Durango, an idyllic town founded in the early 13th century, in the heart of Spain's Basque region where her family was originally from. The years she spent in Durango were formative and she frequently spoke of her childhood with great fondness.

Like so many Spaniards of her generation, Elena migrated to Caracas, Venezuela where she met and married Francisco Baltar. The next few years were spent raising their two daughters, Maria and Josephine and traveling. Eventually, they settled in Tampa, Florida.

Elena was a dedicated mother first and foremost. She treasured her daughters and embraced every moment with them. She was a wonderful listener and enjoyed their work-related stories. Although she quite never understood Josephine's love of running marathons, she made sure to always be at the finish line and traveled to all of her big races. Elena was a talented cook and an avid gardener. She had a love for movies and enjoyed watching a movie each evening especially films based on stories of heroism. Most of all, Elena was kind with great empathy for those who suffered in the world. She was a smart and determined woman who was forward thinking and a great judge of character.

As we navigate this earthly life without her presence we will rely on our wonderful memories for strength. She gave the best of herself and expected the same of us. We will honor her memory by living as she would have hoped for us.

Eskerrik asko, Mama is Basque for Thank You, Mama. We will be eternally grateful to you.

Elena is preceded in death by her husband Frank and is survived by her two daughters, Maria Baltar and Josephine Baltar as well as numerous nieces and nephews.

Her final resting place will be Calvary Catholic Cemetery in Clearwater, Florida. In lieu of flowers, please send donations to Metropolitan Ministries metromin.org or Myasthenia Gravis myasthenia.org.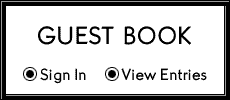 PONS, MIRTA VALENTINA, age 80, passed away on January 20, 2023, in Tampa, Florida. Mirta was a loving and devoted wife, mother, grandmother, aunt, and friend. She was born and raised in Havana, Cuba. She came to the United States to attend high school where she studied and subsequently graduated from Academy of Holy Names Tampa. After graduating, she returned to Cuba to reunite with her family. Mirta married her husband, Liberto in Cuba where their families ran successful businesses that manufactured women's shoes. After the Cuban Revolution, the shoe factory was expropriated by the Cuban government. Mirta and Liberto were forced to leave Cuba because of the communist regime. They fled to the United States in hopes of a better life. They settled in Tampa, FL where Mirta worked for many years as a secretary in the thriving cigar factories. Mirta had a magical way about her that touched others. She routinely put others' needs and wants above her own and was a devoted Catholic and life-long member of St. Lawrence Catholic Church. Her grandchildren were her treasures with whom she formed deep connections. She was an independent strong woman who raised her daughters with affection and the inspiration to love others the way she did. Mirta was preceded in death by her beloved husband of 41 years, Liberto, passing from her daughters' hands to be reunited with him in Heaven. She is survived by her beloved daughters, Ingrid Oates (Jay) and Yvette Montealegre (Andres); grandchildren, Jared Oates, Justin Oates, Ilianna Oates, Isabella Oates, Claudia Montealegre, and Vanessa Montealegre. There will be a Mass for the repose of her soul held 11AM, Wednesday, January 25th at St Lawrence Catholic Church. In lieu of flowers, donations may be made to St. Joseph's Children Cancer Research Group, St. Judes or Shriners Children Hospital.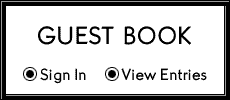 WITT, Betty, 76, of Tampa FL, was called home on, January 23, 2023. Betty was born on May 29, 1946, to Rev. Robert and Velma Walker in Adel, GA. Betty was a Registered Nurse who spent her life caring for others at home and on the mission field. From an early age, Betty was passionate about serving God. She found a home at First Free Will Baptist Church of Seffner, where she attended and served faithfully for over 50 years. Betty enjoyed traveling, spending time with her family and friends, and watching old westerns with her loving husband (especially Gunsmoke).

Betty was predeceased by Henry Paquette, Henry Witt, Cathy Walker and Angela Walker.

Betty is survived by her husband Rev. Bob Green, children, Patty, Mike (Karen), Doug, Hank (LouAnn), and Mark (Tristan), extended family Debbie (Jerry), Laura (Lynn), Shane (Alissa), Johnny (Jessica), 21 grandchildren, and 16 great-grandchildren. 

Services will be held at First Free Will Baptist Church, 11605 E US 92, Seffner, FL. on Friday, January 27, 2023. A viewing will begin at 1:00 p.m. with the service beginning at 2:00 p.m.  In lieu of flowers, please consider donating to Gulfside Hospice.

Interment will take place at Florida National Cemetery in Bushnell FL, Tuesday, January 31, 2023, at 1:00 p.m.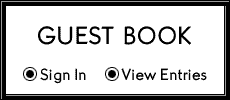 Thompson, James Franklin Sr., of Tampa, FL passed away, January 20, 2023. He was born in Huntington, West Virginia in 1953, He is survived by his son, James Franklin Thompson Jr; daughter, Lisa Marie Thompson; Mother Wanda Coogle; sister, Deborah Thompson and brother, Luke Coogle Jr. he also leaves behind 4 granddaughters. James was preceded in death by his daughter, Barbara Thompson, father, Luke Coogle and brother Hoot Thompson. Celebration of life will from 12:00 Noon until 2:00pm, February 4, 2023, at the funeral home, 1602 W Waters Ave, Tampa, FL 33604. He was a loving father, son and brother and will be missed by all who knew him.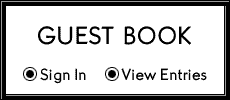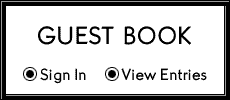 CLINKSCALES, Mary Elizabeth, 90, of Lutz, passed away peacefully February 3, 2023, at Melech Hospice House with her family at her bedside. Mary was born in Greenville, SC to the late Abner and Nancy Clinkscales. She is survived by her son, David Branch; 3 daughters, Yvonnie Toombs and husband Markey, Diana Wester and Christina Brown and her husband Merwin; 10 grandchildren, 14 great-grandchildren and her sister Barbara Tribble. As well as her parents she is also preceded in death by her husband Jim Branch; daughters, Sandra Branch and Jeannie Felipe. Tha family will receive friends at the funeral home, 1602 W Waters Ave, Tuesday, February 7, 2023, from 6:00 - 8:00 PM.

KINGERA, Dorothy J. (Dottie) left us on January 16, 2023, at the age of 79 after a short battle with cancer. Born in Brooklyn, NY to Thomas Smith and Jennie (Petersen). She lived in NY until retiring to Florida. Dottie was an avid Disney fan, loved dolphins, and shopping sprees. She enjoyed a good lobster dinner, spending time working in her garden, staying at the beach, and spending time with family and friends.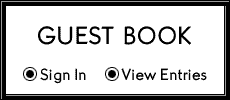 ABBEY, Neva Jean, 92, of Tampa passed away peacefully with her family by her side, February 5, 2023. Neva moved to Tampa Fl. from Springfield, IL at the young age of 12. After attending Jefferson High School, she married her sweetheart and raised 4 loving children, 2 daughters and 2 sons. Growing up during the depression, Neva new how to stretch her money, working at different jobs to take care of her children. She worked at the Farmers Market on Hillsborough Ave, Plantation Products on 22nd Street as well as being employed by a few other businesses. Neva was a wonderful homemaker, loving mother, grandmother and friend. When she wasn't working, she loved to go fishing and camping in her younger days with her family. she loved family gatherings, playing the guitar and singing. She was also a very good cook and was one of the old-time families who believed having her children eat their meals at the dining table. Mom had a wonderful sense of humor and was always making us laugh. Neva is survived by her son, Stephen Abbey; daughters. Rhonda Lambert, Brenda Alderman; sister, Lois Lewis; brother Dale Scull; grandchildren, Jason and Tammy; great-grandchildren. Kenley, Jackson, Amber, Skyler and Taylor; great-great grandchildren, Brylee and Kinsley; sister as well as many nieces and nephews who all loved her dearly. She was predeceased by her parents Lafey and Gwendolyn Scull; son, Michael Abbey; sister Iva Abbey and brothers, Jack and George Scull. Graveside services will be 1:00pm Friday, February 10, 2023, at Oak Grove Cemetery, 3012 W Sitka St, Tampa, FL with Frederic Gray officiating. Neva's family loved her, respected her and will miss her dearly.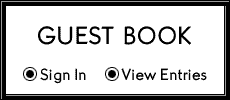 NIENHAUS, Ruth T., award-winning watercolor artist and teacher Ruth Nienhaus passed away on February 9, 2023, at her home in Tampa, Florida, surrounded by family and her beloved dogs. She was 85 years old. Born in Wenatchee, Washington and raised in Illinois and South Carolina, Mrs. Nienhaus began her art career at the Ringling College of Art and Design and the University of Georgia, where she graduated in 1964. Upon moving to Florida in 1966, Mrs. Nienhaus taught art to students at Town and Country Elementary School and East Bay High School until 1977. She then taught adult classes through the Hillsborough County school system and the Life Enrichment Center in North Tama before retiring to pursue her painting full time. Known for her masked grid style of watercolor, Mrs. Nienhaus won numerous awards locally and statewide. Among her favorite subjects were the natural and built environments that she and her husband encountered while traveling on birding trips around the world. Mrs. Nienhaus will be remembered by Tampa-area artists as a generous and insightful teacher and advocate. She was a member of the Florida Watercolor Society, Tampa Regional Artists, the Brandon League of Arts, and the Tampa Academy Art League. She was active in her community through memberships with the Northdale OWLS, the women's council of St. Mary Catholic Church and Daughter of the American Revolution (DAR). A dog-lover from childhood, Mrs. Nienhaus was also a member of Florida Poodle Rescue. Mrs. Nienhaus was preceded in death by her husband, Harry Nienhaus. She is survived by her poodles, Chardin and Mandy, and her son, Art Thompson and his wife Ruthie, Mr. Nienhaus' children, Richard and Debbie, daughter-in-law, Donna Rogers, and numerous grandchildren and great-grandchildren. A memorial service will be conducted at Concordia Village of Tampa, 4000 E. Fletcher Ave., Tampa, Friday, February 24, 2023, at 2:00 PM with a reception to follow. In lieu of flowers or other gifts, please honor Mrs. Nienhaus with a gift to one of the following charities: Florida Poodle Rescue, Tampa Regional Artists (TRA), Life Enrichment Center, Tampa Humane Society, Moffit Cancer Center, or the Concordia Village of Tampa Employee's Fund.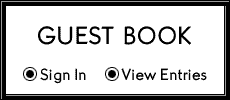 ARMSTRONG, Katheryn P., 84, of Tampa passed away peacefully February 14, 2023. She was preceded in death by her husband of 47 years, John Golden Armstrong III, her brothers, Wayne and Larry Pitts. Katheryn is survived by her son John G. Armstrong IV and wife Debra; daughter. Laura L. Baughman and her husband Curtis; grandchildren, Jordan Dominguez and husband Robert, John G. Armstrong V "Jayson", Christopher Baughman and wife Katia, Caitlyn Sharp and husband Will; great-granddaughter, Ila Sharp; brothers Kenny and Richard Pitts. Katheryn worked for GTE and then retired from USF. The family will be honoring the memory of their mother, grandmother, and sister with a Private family Celebration. In Katheryn's memory please make donations to the Kidney Foundation.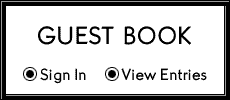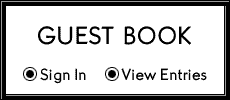 LINTHICUM, Diana Nicole, of Tampa passed away February 11, 2023, at the age of 41. She was born in Jacksonville, FL on June 8, 1981, daughter of Charles Burt Linthicum and Sandra Gay Eberhard. She is survived by her parents, her husband, Joseph and son Hunter DeGouff, her brother Duane Linthicum, also of Tampa, Fl as well as many close friends and extended family who loved her dearly. Diana spent her early years in Hawaii and the Tampa, and graduated from Chamberlain High School, class of 1999, where she excelled in honors classes. Diana played the cello where she earned a spot in the orchestra state finals. Diana later attended University of South Florida where she studied business. Diana relocated to Jacksonville, FL where she met her husband, Joseph. Together they had their only child, Hunter, now age 14. In 2019, Diana relocated back to Tampa with her husband and son. Diana spent the following years as a loving and devoted mother to her son and family. She continued to work in the retail field as a salesperson and an administrative assistant. Diana had many interests, including a passion for music, for which she shared with her son. Diana loved attending concerts and listening to music, with her family. She was also an avid volleyball player and attended weekly games with her friends at Lake Park.  Diana was heavily involved in Alcoholics Anonymous, where she chaired meetings and played an instrumental part in changing and inspiring other lives. She also volunteered with her son at Metropolitan Ministries of Tampa. Diana could be counted on night or day by loved ones or any person in need. Above all, Diana loved and cherished her family, putting their needs first. Diana was a beautiful and caring person who left this world too soon. She will be greatly missed by all who knew her but live on forever in their hearts and memories. Services will be held on Sunday, February 19th at Swilley Funeral Home in Tampa, FL. All who knew her are welcome to attend or send flowers. After the service, friends and family are invited to celebrate her life at her home.

Rudolph, Robert, "Bobby", 74, of Tampa passed away, February 14, 2023. Bobby was preceded in death by his loving and wonderful parents, George and Ophelia and his grandson Christopher Gilbertson, who we are sure were all waiting for him with open arms when he passed through the gates of Heaven. He leaves behind his daughter, Madia (Frankie), grandson, Devin; brother, George (Martha); sisters, Frances Perez, Esmeralda Trujillo (Tony), and Amelia Lucas, as well as many nieces, nephews, and cousins who were more like siblings to him. Bobby was a huge race car fan and also loved the Tampa Bay Buccaneers. But more than his love of sports, he loved his family and especially his daughter, Madia and grandson Devin-who were his world. The family wishes to invite all to celebrate Bobby's life at Pavillion #18, Lowry Park, Sunday, March 12, 2023, from 1:30 - 5pm.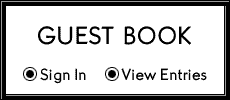 SCALISE, Louisa Janet, 89, of Tampa, Fl passed away in Rockledge, FL March 11, 2023, after a brief stay at Vitas Hospice. Janet as she was affectionately known is survived by her son Anthony Scalise and wife Ellen; 4 grandchildren, Frank, Joseph, Mark, and Marissa; 6 great grandchildren and 3 great-great-grandchildren. She was predeceased by her husband Frank D Scalise Sr and their son Frank D Scalise Jr. Visitation for family and friends will be from 6:00- 8:00 pm, Tuesday, March 21, 2023, at the funeral home, 1602 W Waters Ave, Tampa. A Mass for repose of the soul will be celebrated, 10:00 am March 22, 2023, at Most Holy Redeemer Catholic Church, 10110 N Central Ave, Tampa, FL 33612. Janet will be interred at 12:30 pm at Florida National Cemetery, Bushnell, FL.  In lieu of flowers, please make a contribution to Janet's home parish, Most Holy Redeemer Catholic Church.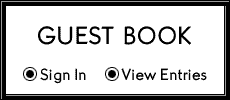 RABELO, Zoila, 88, of Lutz, passed away in Largo, FL March 13, 2023, under hospice care. Zoila was born in Tampa, Fl, May 31, 1934, to Gregorio Garza Rodriguez and Georgina Raices. Zoila is survived by her sons, Richard Garcia wife Rose, Victor Rabelo wife Amanda and Vincent Rabelo wife, Michelle; daughters, Linda Agan husband Bill, Patricia Riebenack husband Paul; grandchildren, Heather Rabelo Molina, Ashley Rabelo, Maurice Rebelo, Victor Rabelo Jr, Joseph Rabelo, Fiona Rabelo, Serenity Gratton, Steven and Chris Doers, Chuck Valdez, Richard Garcia Jr, Mac Wertz, Jeremie and Thomas Garcia; great grandchildren, Kayden, Kason and Knoxie Fernandez, Dude and Axle Molina, Gavin, Maya and Tyler Rabelo, Khalina Rabelo,Shania Rabelo,Trinity and Trent Valdez, Robert Garcia, Cathy Wertz, Dominick Doers, Caitlyn and Logan Doers. The family will receive friends at the funeral home, 1602 W Waters Ave, Thursday, from 6-8pm. Prayer service will be 7:00 pm.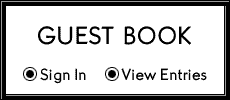 OSBORNE, John E. of Tampa went home to be with Jesus, March 6, 2023. Know to those closest to him as Phred, Henry, Daddy, or pop, his is proceeded in death by his father Lavon Osborne and mother Mary Osborne. John is survived by his loving wife of 57 years, Beth Osborne; his daughter, Amy Madera and her husband Cesar blessed him with two grandchildren, Nathan (Rachel) and Nina Kagswast (Cypress). He left four great grandchildren, Koa, Kaiana and Kalha Kagswast, and Banks Madera, John also is survived by his brother Tom ad his sister Angela Marie. Although he began his life in 1944 to a father working on the pipeline in Halls, TN, he moved to Monroe, MI as a young man. He and Beth met in MI, and it was there that Amy was born. In an effort to improve life for his family and work year-round as the owner/operator of a Trucking company, they moved to FL and built a life they loved. John not only was able to work all 12 months of the year, he also enjoyed his nice cars and motorcycles in the warmer climate. John was a collector-from corvettes and motorcycles-especially Harley Davidsons, he also loved Pepsi and has a collection of rare Pepsi branded items. John showed love to his family and friends by cooking for them - he had many specialties that were enjoyed - especially his famous "Cuban Coffee" which was a staple - and his ticket into every family gathering. Beth was always at his side - cleaning up his mess in the kitchen or enjoying his Cuban Coffee -they made a great team! John loved to travel with Beth by his side, and they spent every fall in the North Carolina Mountains, surrounded by their best friends and partners in crime. john showed love to his grandchildren by sharing his passion of Motorcycles, and teaching Nate the ins and outs of the Tampa roadways, while bringing Nina along for the ride. He was a fighter. Although it was eventually cancer that took his life, John had survived being run over by s dump truck, a motorcycle accident, Kidney cancer and removal of a kidney. Through all those obstacles, he never complained and loved Beth through it all. After she survived a stroke ib 2020, he never left her side - caring and providing for her until his last days. By those who knew him best, he was called a gentle giant - patient, tolerant, kind, generous, and loving. He was a great neighbor, friend, father and husband, And now, he suffers nor more. Those who love him are grateful he is finally free and are looking forward to seeing him again in Heaven.