We, at Swilley Funeral Home, wish all of our nations veterans, past and present, a Thank You for your service.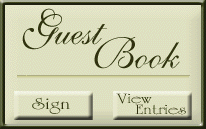 HAMMONTREE, Doris Jean, passed from this life March 20, 2017 at the age of 89. She was born in Kenton, TN, to Price and Carroll (Midyett) King. She is survived by her husband William C. (Bill) Hammontree; children, David Hammontree (Kathy), Trena Ledford (Edward), and Joe Hammontree (Margaret).  She is also survived by her brother, Roy King (Marilyn). She was blessed with 20 grandchildren and 13 great-grandchildren. She is also survived by her loving friend and caregiver, Judy Garner. She was preceded in death by a daughter, Linda Joy Temple and a brother, Ralph King. Doris Jean attended Freed-Hardeman College and Abilene Christian College. During that time she met her husband Bill. At the time of her passing, they were just 16 days shy of celebrating their 70th wedding anniversary. They moved to Temple Terrace from Chattanooga in 1952. She was a homemaker whose life revolved around her Lord, her husband, and her children. Supporting her husband in his work as a minister, as a businessman, and as a leader in civic and charitable organizations. Doris Jean was an example of a true servant of Christ wherever they were. And she influenced countless lives for good. Doris Jean was a faithful member of the Temple Terrace Church of Christ and was known by all for her sweet disposition, gracious speech, and outward beauty. These qualities were exceeded only by the inward beauty of her kind, Christ-like character. Doris Jean and Bill were active in service and generous with their resources on behalf of Florida College and have influenced generations of students by their efforts. They were also active in Rotary International and travelled the world in support of that organization. But Doris Jean's greatest legacy is found in her work as a wife and mother. She spent her life caring for family and friends in need. And she did it all with grace, kindness, and love. Her husband, children, grandchildren, and a multitude of relatives and friends are all better because of this sweet lady who spent her life showing Christ living in her. The funeral for Doris Jean Hammontree will be Saturday, March 25, at Temple Terrace Church of Christ, located at 8001 Temple Terrace Highway in Temple Terrace. Visitation begins at noon with the service beginning at 2 PM. Interment will follow at Sunset Memory Gardens, in Thonotosassa, FL. In lieu of flowers, the family request donations be made to he Hammontree Student Benefit Fund at Florida College, 119 N. Glen Arven Avenue, Temple Terrace, FL 33617 or floridacollege.edu.

ALESSANDRO, Joseph, 81 of Tampa passed away March 21, 2017. He is survived by his son, Joseph Paul Alessandro and wife Megan; daughter, Deanna Alessandro and husband Jean L. Roy Jr; grandchildren, William Carlton, Jasmine Campbell, Jean L. Roy III, Adrienna Alessandro and Joseph Paul Alessandro Jr; 1 great-grandbaby Anthony Memorial gathering will be from 6:00-8:00 pm, Tues, March 28 at Christ Fellowship Church, 300 E Sligh Ave.

WEIER, Brenda C., 76, of Tampa, passed away March 24, 2017. She is survived by her daughters, Tammy Lyman (James Murphy), Janet Elmore (Kurt Sims), and Sandy and James Cote; five grandchildren, and six great-grandchildren. She is predeceased by her son, David Weier. Brenda was the owner and operator of the Stop-In Tavern for the past 46 years. A special thank you goes out to Sherry Perry for her care and Evelyn with LifePath Hospice Burgundy team. Funeral service will be 1 pm Saturday, April 1, with visitation for family and friends one hour prior to service time. Both services will be at the funeral home, 1602 W Waters Ave, with interment at Lake Carroll Cemetery.

CHIASSON, Andre Lewis, 62, of Tampa, passed away March 26, 2017. He is survived by his wife, Peggy; two sons, Michael A Chiasson of Tampa and Jon L. Chiasson of Mulberry; daughter, Vanessa A. Gray of Land O' Lakes; three sisters; and 5 grandchildren. Memorial services will be from 4:00 - 6:00 pm, Saturday, April 1, at the funeral home, 1602 W. Waters Ave.

PORTER, George A, Jr, 86, of Tampa, passed away April 1, 2017, H is survived by his wife Marcia; children, Janice F. Huertas (Edwin) of Tampa; George D. Porter Sr (Lisa) of Habersham GA, Mark Wayman of Bradenton and Cyndy Drumm of Tampa, grandchildren, G. Douglas Porter Jr (Kristen), Hallie Smith (Daniel), Bobby Huertas and twins, David Huertas ( Rachel) and Luke Huertas, Russell and Christian; great-grandchildren, Kieran and Cayley; brother, Gale Porter Sr. (Jerry) and many nieces, nephews and cousins. He was predeceased by son Robert "Bobby" J. Porter. He was a US Air Force veteran serving during the Korean War conflict. George was a graduate of Hillsborough High School. He receive the Byron Curry Life Achievement award, and was the Past President of West Cost Roofing Contractor Association (WCRCA). Visitation for family and friends will be Friday, April 7 from 11 am until service time at 1 pm. Services will be at Oak Grove United Methodist Church 2707 W Waters Ave

ARSENAULT, Lola Frances, 74, of Tampa, passed away April 1, 2017. She was born in Richland, FL to Leslie Sullivan and Mildred Storman Sullivan. Lola is survived by her daughters, Sherry Willhite and Cheryl Waters both of Tampa; 6 grandchildren; 9 great-grandchildren; brother, Frank Sullivan of Zephyrhills; and sister, Lithia Mills of Tampa. She was predeceased by 2 sons, Charles Burke and Johnny Waters. Funeral services will be 11:00 am, Saturday, April 8 at the funeral home, 1602 W. Waters ve, with visitation one hour prior to service time. Interment will be in Tucker Cemetery, Richland Florida following services.

DIAZ, Lucy F, 93, of New Port Richey, passed away April 2, 2017. She is survived by her children, Wilfred Diaz, Jr, Dennis Diaz, Diana Diaz and Douglas Diaz; 14 grandchildren; 26 great-grandchildren; brothers, Eloy Sanchez and Charlie Sanchez. Lucy was selfishly dedicated to her family. They were first and foremost in her life.

CASTELLANO, Joe, 89, of Tampa, passed away April 7, 2017. His daughters, Sandra Burns of Jacksonville and Dina Castellano of Tampa; former spouse and mother of children, Elaine Castellano; his granddaughter, Stephanie Burns; brother, Bruno Castellano; and many nieces and nephews. He was predeceased by his brother, Peter Castellano, Joe retired from Sears and Roebuck Co, after 29 years as their major appliance salesman. He was a Mason with Lodge #317. He was a loving father, grandfather, brother and friend. A gathering of family and friends will be held from 6-8 pm on Monday, April 10, at the funeral home, 1602 W. Waters, Ave. In lieu of flowers, please make contributions to LifePath Hospice in Joe's memory.

CARAVACCI, Richard A, 62, of Tampa passed away, April 22, 2017. He is survived by his mother, Irma Caravacci and sister Valerie Caravacci, her husband Jim Beaty. Richard is preceded in death by his father, Hector Caravacci and sister, Christine Caravacci. A celebration of life will be held for family and friends at a later date.