We, at Swilley Funeral Home, wish all of our nations veterans, past and present, a Thank You for your service.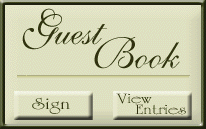 PORTER, George A, Jr, 86, of Tampa, passed away April 1, 2017, H is survived by his wife Marcia; children, Janice F. Huertas (Edwin) of Tampa; George D. Porter Sr (Lisa) of Habersham GA, Mark Wayman of Bradenton and Cyndy Drumm of Tampa, grandchildren, G. Douglas Porter Jr (Kristen), Hallie Smith (Daniel), Bobby Huertas and twins, David Huertas ( Rachel) and Luke Huertas, Russell and Christian; great-grandchildren, Kieran and Cayley; brother, Gale Porter Sr. (Jerry) and many nieces, nephews and cousins. He was predeceased by son Robert "Bobby" J. Porter. He was a US Air Force veteran serving during the Korean War conflict. George was a graduate of Hillsborough High School. He receive the Byron Curry Life Achievement award, and was the Past President of West Cost Roofing Contractor Association (WCRCA). Visitation for family and friends will be Friday, April 7 from 11 am until service time at 1 pm. Services will be at Oak Grove United Methodist Church 2707 W Waters Ave

ARSENAULT, Lola Frances, 74, of Tampa, passed away April 1, 2017. She was born in Richland, FL to Leslie Sullivan and Mildred Storman Sullivan. Lola is survived by her daughters, Sherry Willhite and Cheryl Waters both of Tampa; 6 grandchildren; 9 great-grandchildren; brother, Frank Sullivan of Zephyrhills; and sister, Lithia Mills of Tampa. She was predeceased by 2 sons, Charles Burke and Johnny Waters. Funeral services will be 11:00 am, Saturday, April 8 at the funeral home, 1602 W. Waters ve, with visitation one hour prior to service time. Interment will be in Tucker Cemetery, Richland Florida following services.

DIAZ, Lucy F, 93, of New Port Richey, passed away April 2, 2017. She is survived by her children, Wilfred Diaz, Jr, Dennis Diaz, Diana Diaz and Douglas Diaz; 14 grandchildren; 26 great-grandchildren; brothers, Eloy Sanchez and Charlie Sanchez. Lucy was selfishly dedicated to her family. They were first and foremost in her life.

CASTELLANO, Joe, 89, of Tampa, passed away April 7, 2017. His daughters, Sandra Burns of Jacksonville and Dina Castellano of Tampa; former spouse and mother of children, Elaine Castellano; his granddaughter, Stephanie Burns; brother, Bruno Castellano; and many nieces and nephews. He was predeceased by his brother, Peter Castellano, Joe retired from Sears and Roebuck Co, after 29 years as their major appliance salesman. He was a Mason with Lodge #317. He was a loving father, grandfather, brother and friend. A gathering of family and friends will be held from 6-8 pm on Monday, April 10, at the funeral home, 1602 W. Waters, Ave. In lieu of flowers, please make contributions to LifePath Hospice in Joe's memory.

CARAVACCI, Richard A, 62, of Tampa passed away, April 22, 2017. He is survived by his mother, Irma Caravacci and sister Valerie Caravacci, her husband Jim Beaty. Richard is preceded in death by his father, Hector Caravacci and sister, Christine Caravacci. A celebration of life will be held for family and friends at a later date.

HAMPTON, Lavonne Jacobs,  widow of Charles W. Hampton, passed away Saturday morning, May 13, 2017 after a short battle with cancer. Lavonne and Charlie enjoyed an all to brief marriage that lasted 63 years, until his passing in 2004. Mama and Daddy loved camping, starting out with a pop-up camper, later moving to a "real" travel trailer pulling it with a customized GMC van. Mama loved the out of doors. She especially loved flowers and gardens. Roses were her favorite, and enjoyed working in her rose garden . She was a member of the Garden Club for some time. Lavonne is survived by her three daughters, six grandchildren, great-grandchildren, one sister, and several nieces and nephews. Lavonne was a member of Buffalo Avenue Baptist Church, North Rome Baptist Church, and at the time of her passing a member of Idlewild Baptist Church. Graveside services will be held for family members only. If you wish to send flowers they may be sent to the funeral home.

KINZER, George, "Buddy" 86 of Tampa, passed away May 14, 2017 in the comfort of his own home holding his beloved wife's hand. Buddy was born on August 23, 1930 in Gordon, WV to George and Corna Corns Kinzer. He is survived by his loving wife of 67 years Phyllis Graley Kinzer; 3 children, Diana (Wally) Heath, Paul (Becky) Kinzer, and Joe and (Kathy) Kinzer; 8 grandchildren, and 18 great-grandchildren; sisters, Paulette and Benda; brother, Paul. He was predeceased by 2 grandchildren and 2 great-grandchildren; sisters, Glessa and Jean. He was a devoted over-the-road truck driver for many years. Buddy LOVED life and his family. He always said to "love more". Visitation for family and friends will be Saturday, May 20 from 10: 00-11:00 am at First Free-Will Baptist Church , 11605 E US 92, Seffner with funeral service at 11:00 am.

BUTLER, Edna Mae, 93, of Floral City, formerly of Tampa, passed away,  May 27, 2017. She is survived by her daughter Carolyn Butler. Funeral services will be 11:00 am Thurs, June 1 at the funeral home, 1602 W Waters Ave with visitation for family and friends one hour prior to service time. Interment will follow at Garden of Memories Cemetery, Tampa, FL