We, at Swilley Funeral Home, wish all of our nations veterans, past and present, a Thank You for your service. 

​Tampa Florist

813-931-1998

PRIOR, Deborah Jean, 57, of Dover, FL passed away, March 7, 2020. She is survived by her husband Robert L. Prior; daughters, Sonya Prior, Kayla Prior: mother: Norma Buttery; grandchild: Jada Greer; sisters, Joan Haddix and Doris Burke. Deborah was predeceased by her sons, Anthony Bergman and Bryan Bergman. Visitation for family and friends will be from 6:00 - 8:00 pm, Wednesday, March 11 at the funeral home 1602 W Waters Ave. Funeral Services will be at 10:00 am Thursday, March 12 at First Thonotosassa Baptist Church 10650 McIntosh Road. Interment will follow at Florida National Cemetery, Bushnell, FL.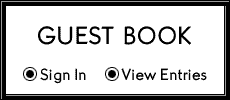 RIDDELL, William Arron best know as "Bill" passed away March 13, 2020 at home in Lake Panasoffkee, FL surrounded by his wife and family. He was born in Tampa, FL. September 11, 1956 to Richard and Naomi Riddell. Bill was a mason by trade but did all aspects of carpentry through his life. He is survived by his loving wife, Deliah Ruth "Ruthie"; his son, David Riddell his 3 brothers, Charlie, Mark and Spencer and 4 grandchildren. Graveside services will be held at 11:00 am, Saturday, March 21st at Branch Family Cemetery, 8729 Overlook Dr, Temple Terrace, FL.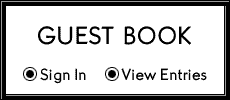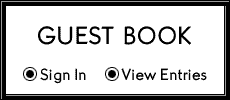 GRON, Vicki M, 64, passed away peacefully on April 20, 2020 surrounded by her loved ones. Born Vicki Cherylene Miller on August 6, 1955, the oldest of twin girls. She was a mother of 4, a beautician who enjoyed traveling, cooking shows, and her animals. She is survived by her daughters, Jenny (Jose Rodriguez Jr) Sheppard, Michelle (Angela Giannetto) Sheppard, sons, Michael Gron and Eddie Sheppard and family; sister, Wanda (Steve) Bragg; brothers,  Frank and Randy Miller; 21 grandchildren; 14 great-grandchildren, many nieces, nephews, great-nieces and nephews; also her life companion, Billie Sanchez. She was proceeded in death by her father, William Miller, mother, Edith Miller; brothers, John and Wayne Miller, 2 nephews and her womb mate and best friend Linda Suri. Private funeral for immediate family only. Flowers may be send to Swilley Funeral Home, 1602 W Waters Ave, until Saturday, April 25th. A Memorial will be held at a later date. TBD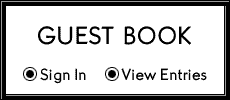 BENNETT, Louise W, 92, of Tampa passed away April 20, 2020. She was born in Kite, Georgia moving to Bartow, Florida as a child, and then graduating from Bartow High School in 1945. In the early 1960s, she moved to Tampa where she met her future husband Tom. She began working at Tampa Baptist Academy (formerly Spencer Memorial Baptist School) in 1972 as a school bus driver eventually took on numerous other roles, including bookstore manager and softball coach for her daughter's team. Her greatest joy came from her many years as the school's yearbook advisor. She worked at the school for over 30 years, officially retiring several times but still willing to answer the call when a substitute teacher was needed. She was a longtime member of Tampa Baptist Church, now known as Christ Fellowship, and had been an active member in the WMU. She is survived by her husband of 54 years, Thomas Bennett; daughters Terri Gillotte (Doug) and Maryhelen Zopfi (Simon); grandson, Parker Gillotte, and many other loving family members and friends. The family had a private graveside service.

FALKNER FARABEE, Arleta Wimer, 95, of Tampa passed away April 25, 2020. She was born in Dayton, VA to Russell and Annie Wimer April 18, 1925. She was a loving mother to her 2 sons, Robert Falkner (Joyce) and Kenneth Falkner (Lois); grandmother to 5 grandchildren; 5 great-grandchildren; and sister to brother Richard Wimer (Darlene) of Carlisle, PA; sister Bernice Hoerner and numerous nieces and nephews. Arleta was a long-time member of Forest Hills Baptist Church. Graveside services are private. In lieu of flowers please make donations to the Humane Society of Tampa, 3809 N Armenia Ave, Tampa, FL 33607.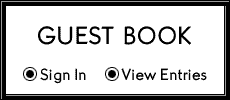 TRACY, Barbara Carol, 80, passed away Friday, May 8, 2020 in her home where she was loved, cared for and supported by her son Todd Colborne, his wife Kimberly, son Richard Colborne, and grandchildren, Ty Colborne, Kayla Colborne, Kyle Colborne and Kelly DeLeon (Steven). Barbara was also blessed in life with the love, care, and friendship of her extended family, Debbie Coppersmith, Rita Zobel (Charles); daughter, Madelyn, Fred Coppersmith (Lori) their daughter Alyssa, Kevin Coppersmith family, and Larry Edwards. Barbara was born October 28, 1939 in Michigan. In 1978 she moved with her late husband Jack A Tracy to Florida where she ran a ceramics business for a number of years. Barbara will be remembered by her family and extended family for thoughtfulness and gifts she created. She always remembered the little things and made sure the little things were taken care of. From her rocking chair she was a huge fan of the Tampa Bay Rays as she kept score of every game. In addition to her late husband Jack, she was predeceased by her parents Marison and Helen Burnham. She is also survived by her son Steven Colborne (Susan) and grandchildren Evan, Andrew and Amanda.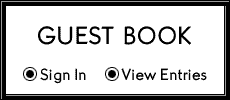 BORGES, Mercedes, passed away, Wednesday, May 13, 2020. The invaluable inheritance Mercedes gave her loved ones was the importance of family, forgiveness and without a doubt love. Her greatest joys were not found in the material things of this world but simply being with the people she held so close to her heart-her beautiful family. There was never a time when we were all together that she did not have a smile on her face and sometimes even tears in her eyes because those were truly the moments she so deeply cherished. Her kindness and generous spirit could be felt by every person she encountered. If there was ever someone who needed a little extra love, time or simply a shoulder to lean on, you could count on her. Mercedes dedicated her life to loving her family and the legacy she left behind is nothing short of extraordinary. She is preceded in death by her parents Felix and Caridad and sister Olga. She is survived by her adoring husband Jose Manuel, children, Leo, Felix (Becky), Lazara (Dan); sister, Juanita; grandchildren Felix Jr., Stephanie, Amie, Bianca, and Selina and great-grandchildren, Emily, Caleb, Aeryn, Jacob, Ethan, Leilani, and Emerson, many loving nieces and nephews; Orlando, Celia Maria, Mari, Pete, William, Olgita, and Evonne The family will gather on Saturday, May 16th at 10am for a graveside service at Myrtle Hill Memorial Park Cemetery, Tampa, FL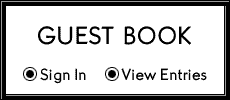 SHIDLER, Michael Dale Jr, 53, of Wesley Chapel, FL, passed away May 19, 2020. Mike was born in Winimac, IND February 16, 1967. He is survived by his loving wife Lynne  Shidler; daughters, Danielle Mullins, Katie Shidler, Shanaye Shidler; step-sons, Daniel Bonebrake Jr (Dezereé), Jason, Ryan Bonebrake (Richelle), Kyle Bonebrake (Shakirian); 15 grandchildren and Seth Bonebrake; brothers, Chad Shidler (Lisa) and Robert Shidler; sisters, Christina Shidler and Kimberly Williams; several nieces nephews, uncles and aunts. Michael was predeceased by his parents Michael Dale Sr and Lorelei Christine Shidler; sister, Catrina Shidler and nephew Joey Shidler. A celebration of life will be held at a later date so please check back regularly for times and location.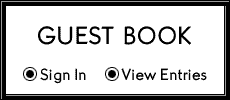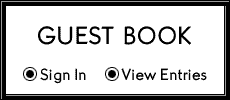 BARNES, Starlynn Renee, 18 of Tampa was wrapped in the arms of the Lord March 14, 2020. She was a child of God leaving this earth entirely too soon. She had a beautiful smile that would light up all those around her even while battling a debilitating disease. She leaves behind her father, Stephen (Laura), her siblings, many other relatives and friends.  A Celebration of her life will take place, at 1pm Saturday, June 20, 2020 at her home church, Wesley Memorial United Methodist Church, 6100 Memorial Highway, Tampa, FL. Please feel free to sign her guest book. She will always be missed and kept in the hearts of her family as well as her church family and all who knew her.

MORRIS, Susan R, passed away surrounded by her devoted and loving family June 22, 2020 at the age of 75. She was born  in St. Augustine, FL to Lawton and Geneva Richardson. She is survived by her husband Stephen, children and many other family members. Susan loved life her family and fought her medical battle until the very end. She will be missed by all who knew her. When you look up into the heavens at night and you see the  brightest star that will be Susan saying all is well and I have no more pain.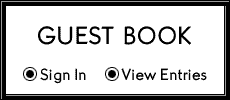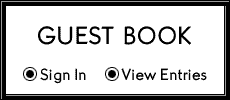 WILLIAMS, Lois G, 88, of Tampa passed away, June 25, 2020. She is survived by daughters, Dottie Morris and Debbie Lail; granddaughters, Nichole and Danielle; great-granddaughter, Jaylen; brother Larry Smith of Ewing, Virginia. She was preceded in death by her husband David J. Williams, Jr,; parents Walter and Minnie Smith and brother Kyle Smith. Lois was known for her love of God, family and teaching. She was a member of First Baptist Church of Tampa for more that 50 years; she loved adventures with her family and taught school for 39 years. Funeral services will be 11am, Tuesday, June 30, at First Baptist Church of Tampa, 302 W Kennedy Blvd. with visitation from 10:30am until service time.

FEAGLE, Wilbur L, Jr, also known as Junior, passed away, June 27, 2020. Junior is a native of Tampa born and raised and retired from GTE after many years. He is survived by his wife Connie Feagle; granddaughter, Gabriella; brother, Richard P. Feagle; sisters, Barbara A Grable and Mary E. Cuteri; step-son, Richie Robb; 3 step-grandchildren. Junior was a veteran of the US Airforce. No services are scheduled at this time.