We, at Swilley Funeral Home, wish all of our nations veterans, past and present, a Thank You for your service. 

TIWADE, Mandakini Dayanand, 82, of Tampa passed away, December 7, 2018. She was born in Miraj, India. She is survived by her husband, Dayanand Bhaurao Tiwade; daughter, Pratibha Morse; son, Amos Tiwade; son-in-law, Daniel Morse; daughter-in-law, Sara Tiwade; granddaughter, Rhea Tiwade; grandson, Prince Tiwade; brother, Gilbert Londhe, Albert Londhe, Satish Londhe; sisters-in-law, Ethel Londhe, Rekha Londhe, Suman Londhe, Sneha Londhe; nieces, Komal Dhone Mona Londhe, Megha Londhe; nephews, Atul Londhe, Nathaniel Londhe, Sanjay Londhe, Vaibhau Londhe, Roger Londhe, Akash Londhe, Ashish Londhe, Ajay Dabade, Vijay Dabade and Raju Dabade, and all other family and friends near and far, but dear to her. Funeral services will be 2pm Thursday, December 13 at Mission Hill Church, 10002 N 56th Street, Temple Terrace with visitation for family and friends from 1pm until service time. Pastor Paul Purvis will be officiating. Interment will follow at Rest Haven Memorial Park Cemetery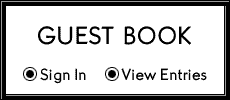 CASTENDYK, Barbara Jean, 74, of Tampa passed away, December 13, 2018. She is a native Floridian born in Dade City, Florida. Barbara is survived by her son, Michael Castendyk and wife Teresa; daughter, Hope Baird; 6 grandchildren, Sara Meyers, Barbara Baird, James Baird, Michael Castendyk Jr, Kevin Castendyk and Victoria Moore; 8 great-grandchildren, Calum, Jace, Ryanna, Aurora, James, Madelyn, Hailee and Lucas. Private family services will be scheduled at a later date.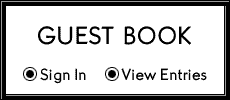 DRINNENBERG, Mary E. 74, of Tampa, passed away, December 21, 2018. She is survived by her daughters, Paula E Morse and Tammy Jo Drinnenberg; 7 grandchildren and several nieces and nephews. Visitation for family and friends will be from 6-8 pm, Sunday, Dec. 30th with funeral services 11am Mon, Dec. 31, 2018. Both will be at the funeral home, 1602 W Waters Ave. with interment to follow at 1pm Monday at Florida National Cemetery with military honors.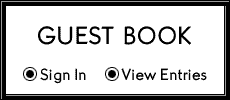 SHEPHERD, Gloria R, 90, of Tampa passed away, December 26, 2018. She is survived by her son, Wallace "Wally" M. Shepherd Jr (Maria) of Tampa; daughters, Cheri Shepherd of Tampa and Kris Perrillo (Jim) of Indiana; 4 grandchildren and 5 great-grandchildren. Gloria was a member of Hillsdale Baptist Church of Tampa. Private graveside services were held at Garden of Memories Cemetery with Pastor Travis Smith officiating.

OSBORNE, Debra Jane, 65, of Tampa passed away, December 31, 2018. She was a Army Veteran. She is survived by her brothers, McKinley C Osborne Jr of Tampa and James H. Osborne of Lutz. Services will be held at a later date.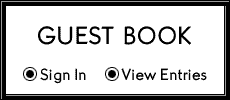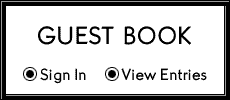 EZELL, Mrs. Dianne Sylvia (Jacobitti), born on November 27, 1937 in Irvington, New Jersey, passed away, January 6, 2019. Dianne graduated form Brewster Tech in 1993 with a degree in Child Care and Development. This certainly became her passion. Dianne moved into her daughters home to help care for her granddaughter Destiny from the time she was 9 months old becoming her second mom as well as grandma. This is where Dianne passed away at home with her family. After Dianne graduated from Brewster Tech with all "A's" she began to work at Creative World as a child caregiver until she retired in 2000. Dianne had so much joy in what she was doing, this was the best choice she had ever made: she loved the children and they loved her. Dianne enjoyed children to the fullest, teaching them and watching them grow made her happy. Dianne is preceded in death by her son Michael Gerard of Texas. She is survived by her daughter Pamela and granddaughter Destiny Dianna both from Florida; two sons, Vincent and Robert both of New Jersey; grandchildren, Logan N. and Michael G, both of Texas and Vincent and Patrick both of New Jersey; sister, Joan of New Jersey and brother, Arthur of Texas. She loved to read and loved the Florida beaches. Mom, you will forever be missed and never forgotten. I will never forget how you were here for me when I needed you the most. I could have never asked for a better MOM.