We, at Swilley Funeral Home, wish all of our nations veterans, past and present, a Thank You for your service. 

​Tampa Florist

813-931-1998

VAZQUEZ, Jose, 69, of Tampa passed away, December 9, 2019. He was born in Tampa to Jose Vazquez and Carmen Sanchez. He is survived by his wife, Jane Ann Vazquez; daughter, JoAnn Barry and husband John T. Barry; brother Michael K. Vazquez.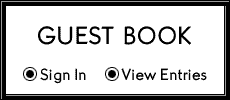 BARA, Barbara L, 82, of Tampa passed away, December 9, 2019 under the care of the nurses at Melech Hospice House. Barbara is survived by her daughter Abigail E. Hall and her husband Russ of Winter Park, FL. No services requested at this time.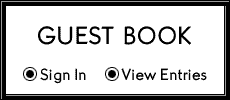 SUTTNER, Stephen Thomas, 69, of Ft. Meade, FL, went home to meet his Lord and Savior January 4, 2019. He was born in Columbus, Ohio February 3, 1950 to Thomas J. and Jeanette Geneva Irvin Suttner. He is survived by his daughter, Cheryl Ward; three brothers, Douglas Suttner, Eric Suttner and Curtiss Suttner. Stephen was predeceased by his wife Bettye Carlene Suttner. He was a devoted husband to his wife Bettye. His passion and love in life was their animals of which he and his wife were caregivers. He also loved building and flying remote control planes. He will be missed by his family and friends. A Celebration of Life will be held January 19, 2020 at 3:00 pm at Mr. and Mrs. Perez, 2305 6th Street E, Bradenton, FL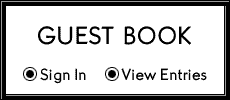 HANNA, Lloyd H "Buster" died on Thursday, January 2, 2020. Buster, a nickname, was born on July 27, 1963 in St Petersburg, FL to Lloyd Hanna Jr and Sherrol (Moody) Hanna. Buster enjoyed a long sales career, owning two businesses. He was incredibly energetic and everyone noticed him when he entered a room. Buster always loved to help others and would drop anything to help out the people he loved. He worked very hard, but if he wasn't working, he was often relaxing by the beach, watching a classic mafia movie or catching up on his favorite sports team. His survivors include his son Josh  Hanna (Sarah); sister, Vicki Hanna-Phillipsen (Edward); parents, Lloyd and Sherrol Hanna; many nices and nephews and loving friends. A Celebration of Buster's Life will at 6PM, Friday, January 24th at Grace Family Church, 5100 W. Waters Avenue, Tampa, FL.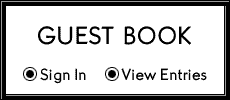 FALIN, Doris, passed away Tuesday, January 7, 2020 at her home in Jacksonville, FL. Doris was born in Washington, DC to the late, Richard Reed and Margaret Byron. She is survived by her 3 daughters, Margaret Cormier of Tampa, Katherine Hall of Jacksonville, FL and Dannette Seaton (Scott) of Tennessee; 2 sons, Steven Baker (Joanne) of Maryland and David Baker Sr of Jacksonville, FL; 14 grandchildren; 15 great grandchildren and 3 great-great grandchildren. Doris was predeceased by 2 sons, Dolph Baker Jr and Alton Wayne Palmer. Funeral services will be from 11:00am - 1:00pm, Friday, January 10,2020 at the funeral home with interment to follow at Myrtle Hill Cemetery Tampa, FL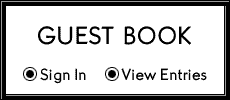 HALL, Pastor Patricia A., 76, of a lifetime resident of Tampa went home to be with the Lord January 14, 2020 under the watchful eye of her family and nurses with LifePath Hospice. She is survived by her sons Marlin D. Hall and his wife Linda, Terry James Wesley Hall both of Tampa; grandchildren, Marlin D Hall II, Ansley Grace Hall, Josia Hall, Haley Hall and Joshua Hall; great grandchild, Deleina; her best friend and sister in the Lord Doryce Gaskins. A visitation for family and friends will be  9:45 am  Sunday, January 19, 2020 with funeral service at 10:45 am at the funeral home, 1602 W Waters Ave. Interment will follow at Myrtle Hill Memorial Park Cemetery, Tampa, FL.