We, at Swilley Funeral Home, wish all of our nations veterans, past and present, a Thank You for your service. 

GUY, Karen H., 84, of Tampa, FL passed away, October 30, 2022. Karen was born in Milwaukee, Wisconsin to the late Robert and Gladys Temple. She is survived by her daughter, Patricia Laine; sisters, Collette Johnston and Judy Ryan; grandchildren, Amanda and David Laine; great-granddaughter, Alyssa Daigneault. She was preceded in death by her husband Sgt. Edwin P. Guy. Graveside services for Karen will be 2:00 PM Wednesday, November 23, 2022, Florida National Cemetery in Bushnell, Florida. She will be with Edwin for eternity. Rest in Peace, Loving Wife, Mother, Grandmother, Friend.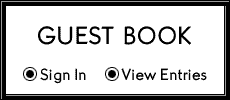 SUAREZ VENCES, Mario, 61, of Tampa passed away November 8, 2022. He is survived by his brothers, Amancio, Isidro, Felipe, Jose and Primo; sisters, Toribia and Maria. Visitation for family and friends will be from 6-8 PM Saturday, November 19, 2022, at the funeral home, 1602 W Waters Ave. A Mass will be celebrated 10 AM, Saturday, November 26, 2022, at Our Lady of Perpetual Help Catholic Church, 1711 E 11th Ave, Tampa, FL. Interment will follow at Garden of Memories Cemetery, 4207 E Lake Ave, Tampa, FL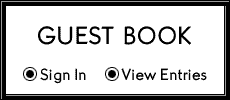 CARMONA RODRIGUEZ, Hermas, 85, of Tampa passed away in Pinellas Park November 16, 2022. Hermas was born in Panama City, Panama. He is survived by his daughter Carmen Garcia; grandchildren, Victor, Ricardo and wife Tamara, Roberto and wife Irmas, Maria and Carmen Garcia and husband Heber; grandchildren, Victor and Ruth Carmona, Sady Askew, Ricardo, Brandi, Roberto, Hameth Acosta, Henry, Julio Navaro, Christian and Anyuri Perez; 7 great grandchildren; brothers, Serafin and Norberto; sister, Juana Bravo and Benicia Carmona. Celebration of Life will be from 2:00 - 4:00 PM Sunday, November 27 at the funeral home, 1602 W Waters Ave.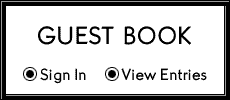 MOORE, Dr. Waylon B, 95, of Tampa, passed away, November 26, 2022, with his family by his side. Dr. Moore was a U.S. Navy veteran serving during WWII. He is survived by his daughter, Martha Moore of the Netherlands; son The Rev. Bruce Moore and his wife Heather of Tampa; 3 grandchildren, Gwendolyn, Noelle and Titus Moore; sister, Rebecca Ann Moore of Texas; 2 nieces and 3 nephews. Dr Moore was predeceased by his wife Dr. Clemmie Moore, son, Paul and brother Witten Moore. Funeral services will be 11am Wednesday, November 30th at Christ Fellowship Church, 300 E Sligh Avenue. Visitation is from 10am until service time. In lieu of flowers donations may be made to Christ Fellowship Church for mission's outreach or christfellowshiptampa.com/give.

MYLES, John Mack, 73, of Tampa, passed away on Friday December 2, 2022. He grew up in Pocahontas, VA. He went on to serve in the U.S. Air Force. He was a member of the American Legion Post 152 and the Moose Lodge No 1741. John was an avid Tampa Bay Bucs and WV Mountaineer fan. When John moved to Tampa, he was known to all of his friends as "Pitman." 

John was born in Bluefield, WV to the late Carl and Lois Myles. He was preceded in death by his brother, Allen Myles; sister, Emily Frances Myles; nephew, Clint Roberts; niece, Chelsey Green. He is survived by his two sons, John Myles (Tina) and Timothy Myles (Lisa); 7 grandchildren, Erika, Alexis, Jordan, Evan, Jennifer, Shyanne and Vivian; two great granddaughters, Paislee and Alicen; three sisters, Carolyn Roberts, Carla Harris and Jane Green; nieces, nephews; extended family and friends.

A Celebration of Life will take place on Sunday, December 18th at American Legion Post 152, 11211 Sheldon Rd, Tampa, FL 33626 from 12-2pm. A military service with honors will take place at a later date at Bay Pines National Cemetery, St. Petersburg, FL per his wishes.  "JUST ONE MORE"

DALFINO, Katherine J., 86, of Tampa, went home to be with the Lord, November 26, 2022. A native of Philadelphia, PA, she moved to Tampa in 1958. She is survived by her son, Daniel and wife Tonya; grandchildren, Jarryd and wife Bethany, Amanda, Adam, Ashton and wife Jenna; great-granddaughters, Elia and Cora; and daughter-in-law, Kristine Dalfino. She was preceded in death by her husband of 64 years Gaetano; son, John Mark, and brother William Morrison. A memorial service will take place, Saturday, December 17th at 1:00PM at Central Bible Chapel, 12024 Gunn Highway, Odessa, FL 33556. In lieu of flowers, the family requests donations be made to the Central Bible Chapel Missions Fund.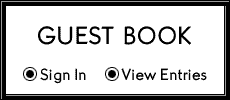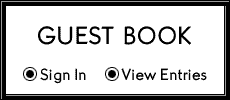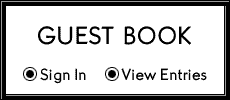 KIMBEL, Marcella I, 85, of Tampa passed away December 11, 2022. She was born in St. Petersburg Fl, in 1937. She is survived by her 6 children, Larkilita Musick, Theresa Goliber and husband Earl, Opal Cohoon, Joseph Hall, Linda G. Ortiz, Jason Stevenson; 25 grandchildren, 65 great-grandchildren 26 great-great-grandchildren; 2 brothers, Bert Davis and wife Ruby and Steven Davis and wife Pat. Marcella was preceded in death by her parents, Albert Davis and Wilma Barnes; 5 siblings; 4 children, Baby Boy Hall, Lonnie Jay Hall, Cheryl Folberth, Evelyn Gail Hall; 1 grandchild, Jamie Jarrell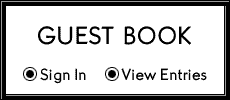 SANFORD, FLIEGELMAN, KAY ELIZABETH, 75, of Tampa died Monday, December 12, 2022, surrounded by her family. Born in Philadelphia, PA on July 13, 1951. raised in Pompano Beach, FL, she has lived in Tampa since 1980. Kay is survived by her devoted husband, Jeff Sandford, her three daughters, Penny Terry, Casey Cheek (Jeremy Cheek), and Meghan Sandford (Melissa Zelaya), as well as five granddaughters, Meadow, Presley, Everley, Payton, and Isabella. Kay co-owned LandEscape, Inc, and KES Associates Court Reporting with her husband. She was a loving wife, mother, Gaga to her grandchildren, and a loyal friend to all who knew her.

A Memorial service will be held at 6:30 pm Friday, December 16, 2022, with viewing from 6:00 pm until service time. at the funeral home, 1602 W Waters Ave, Tampa, FL. A celebration of life will follow at 8:00 pm at LandEscape Nursery. 12869 Olive Jones Rd, Tampa, FL 33625. Flowers and or unwrapped toys to benefit the kids of Hope Chldren's Home may be sent to Swilley Funeral Home.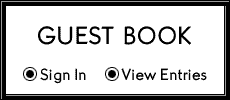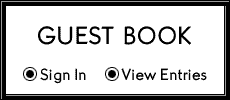 KING, Patricia Ann, beloved mother, wife, daughter, sister, and aunt went home to be with the Lord on February 22, 2022, after several years battling cancer. She passed away at 81 years of age and is at rest in Heaven free of pain and suffering. 

Patricia was born Lucrezia D'alano on January 20, 1941, in the south of Italy in the city of Bari during a time when Italy was gripped by World Wat II. Born to Roppo Pasqua and Giuseppe Dalano,and raised by them and her stepfather Giovanni Muschio. Lucrezia grew up in a large Italian family where she was the eldest of seven children, 4 brothers and 2 sisters.

Upon marrying Joseph John Hoellerer of New York City, in January of 1960, who was in the U.S. Airforce and assigned to Germany and Italy at the time, she translated her name and became Patricia Ann Hoellerer. The excitement and challenges associated with Patricia's long journey ahead as the wife of a career U.S. Airforce serviceman started after arriving in the United States February of 1961, when she set off north to distant Alaska with only her husband and very young son to carve out one of their first homes together as a family. Talk about culture shock- from Europe/Italy to the remote frontier outpost of Alaska!!!

Throughout her 20-plus years as a military spouse and beyond, Patricia sacrificed much but also gained much; including, travel to many places around the world and in the United States; work in an artistic career as an award-winning hair stylist where she diligently and creatively practiced her cosmetology skills for over 45 years; and, formally educating herself in literature, languages (she spoke English, Italian, Spanish and French), art, and business. All the while, she raised a family, supported her husband's military career, and continued as a central figure in her family's and friend's lives.

Patricia loved Jesus and tried to live her life the way the Lord wanted; she loved to learn, loved others, and enjoyed the laughter of good company. She deeply believed in her family and pushed them to live life fully-always treasuring our get-togethers and visits, particularly over Christmas, the holidays and any occasion for that matter. Her generous, passionate spirit and zest for life, a subtle but noticeable Italian accent when saying certain words, and affinity for cleaning-up which included throwing away things not tied down, and a teaching and mentoring heart-these were all serious and humorous traits that made our Mother-Patricia who she was in her time among us, making this world a brighter, more fun, and better place.

She is survived by her sons, Joseph and Anthony; daughters, Elizabeth and Sonia; daughters-in-law, Amanda, Kathy, and Lisandra; son-in-law, Alen; and seven grandchildren, Tony, Joey, Michelle, Nicole, Andrina, Vinny, and Annie. Patricia is also survived by her brothers, Vito, John, and Nick; sisters, Giuseppina and Giuditta; and many more nieces, nephews and cousins.

Patricia was preceded in death by her father, Giuseppe D'Alano; her mother and stepfather, Roppo Pasqua and Giovanni Muschio; and her brother, Antonio D'Alano. She was also preceded in death by husbands, Walter S. Weathers and Joseph J. Hoellerer, Jr, as well by Bobby W. King, Sr. whose ashes are also being committed with Patricia's.

KING, Bobby, was born to Virgin and Velma King on May 21, 1939, in the West Texas city of Lubbock, and passed away at 81 years of age on December 4, 2020. He and mom connected by way of "Christian Mingle.com" and were married in July of 2013. A businessman in Seminole, Texas-who owned and ran a successful irrigation, well drilling company that serviced large areas of farmland in west Texas-Bobby was a Godly man of few words but had a big heart that came along with BIG truck. As is said, everything in Texas in BIG. He cared for our Mother in her remaining years, and gave his all when she became ill with cancer. We will be forever grateful for the time we shared together with him and for his abiding and loving care our ou Mother-Patricia.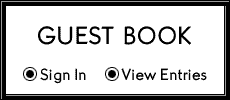 LUNDY, Richard Darius, 71, was born August 4, 1951, at MacDill Air Force Base in Tampa, FL. and left this world on December 21, 2022. He was a veteran of the U.S. Army. He loved adventure and the mountains, music, and guitars. Richard is survived by his mother, Patricia E. (Seger) Lundy and his daughter, Michelle D. (Lundy) Risser.

VIERA RODRIGUEZ, Raquel. 86, of Tampa FL went home to be with the Lord December 22, 2022. She is survived by her family and friends. The family will receive friends at the funeral home, 1602 W Waters Ave, December 27, 2022 from 10:00am until 12:00 Noon. Interment will follow at Rose Hill Cemetery, Tampa, FL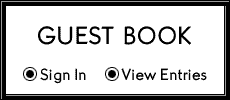 RODRIGUEZ, Roberto Jr, 45, of Tampa passed away December 20, 2022. Roberto worked as a chef at a local restaurant. He is survived by his mother, stepmother, children, sisters, brothers and several nieces and nephews. The family will receive friends at the funeral home, 1602 W Waters Ave, Tampa, FL December 30, 2022, from 5:00 until 7:00 pm.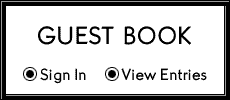 WELLS, Elijah William Jr "Buck", 76, of Tampa passed away December 25, 2022. He was a Navy veteran and was honorably discharged in 1964. He is survived by his wife of 53 1/2 years, Martha; son, Elijah Wells III and wife Kris; daughter, Samantha Stewart husband Jeff; 4 granddaughters, Abby, Kylie, Jordyn and Emily and one great grandson, Joshua; sisters Frances, Ida, Emma and husband Billy; his in-laws, Johnny, Lois and Frances; several nieces and nephews. He loved fishing, taking his boat down the Hillsborough River, going to the casino, country music, joking with everyone, he especially loved going to Village Inn and joking with the waitress, helping everyone, He never met a stranger, he treated everyone like family.  Memorial service will be held from 11:00am until 1:00pm, Saturday, January 14, 2023, at the funeral home, 1602 W Waters Ave with Navy honors.

STALIKAS, Thomas Jr, passed away November 5, 2022. Loving brother and father of two, passed away at age seventy. Born to Columbia and Tasso Stalikas at Manhattan Columbia Presbyterian Hospital, he spent his youth in New York City with sisters Rosie and Angela and brother Jimmy Stalikas. 

Tom honorably served as a working dog handler in the Unites States Army with notable service in the Vietnam war. He later had a successful career as a real estate broker and agent specializing in new home construction in Dallas, TX and Tampa, FL areas.

Tom had two significant loves in his life. He was first married for over twenty years to Linda Barker Stalikas, who passed away in 2015. Having two daughters together, Angela and Christina, Tom and Linda remained friends throughout the rest of their lives. Later in life he married Richard Eggers. The two spent the remaining years of their lives together until Richard's passing in August of 2022.

He enjoyed spending time with his family and friends, playing cards, and sunbathing at Sebastian Beach in Ft. Lauderdale. He was best known for his quick-witted humor and spirited personality. He is survived by his two daughters, Angela and Christina, and his beloved dog Cody.

He will be laid to rest on Friday, January 6, 2023, at 2:30pm at Calvary Catholic Cemetery. A celebration of life will immediately follow.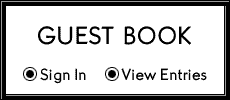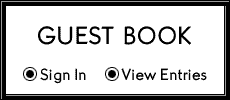 STEPP, Faye Irena, 84, of Lutz, FL, passed away January 9, 2023, in New Port Richey. Faye is survived by her husband Lee Stepp who have been married since 1957. She is also survived by her son, Martin, daughter, Crystal Coleman and husband Raymond, 2 grandsons, Joshua and Jacob and her sister Vicky Rice. Graveside services will be 10am Tuesday, January 17, 2023, at The Lutz Cemetery in Lus, with Frederic Gray officiating.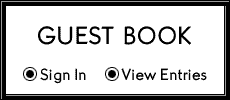 RENNER, Dorothy Colleen "Dot", 92, of Tampa, F, passed away, January 13, 2023, at her home with her family by her side. Dorothy is survived by her 2 sons, Clarence Orville Renner Jr and his wife Linda, Ralph Renner and his wife Wendy; daughter, Diana Lord and her husband Scott; 11 grandchildren, 27 great-grandchildren; 1 great-great-grandchild; 2 brothers, Raymond Kelly and Ricky Kelly and his wife Marta. Dorothy was predeceased by her loving husband Clarence Orville Renner, Sr; 2 sisters, Mary Allen Kelly and Kathy Cutchen; brother, Roy Kelly. Dot was a longtime member of Spencer Memorial Baptist Church now known as Christ Fellowship, served as a pre-school teacher and was church pianist and organist 79 plus years. Services to honor Dorothy will be 11am Saturday, January 28, 2023, with visitation from 10am until service time at Christ Fellowship Baptist Church, 300 E Sligh Ave, Tampa. In lieu of flowers donations may be made to Lottie Moon/International Mission Board or to One More Child formerly known as Florida Baptist Childrens Home. Private Interment for the family will take place at Florida National Cemetery.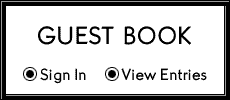 BALTAR, Elena Orozco, passed away on January 11, 2023, surrounded by her family. Elena was born in Barcelona Spain, in 1937 and at the age of ten she moved to Durango, an idyllic town founded in the early 13th century, in the heart of Spain's Basque region where her family was originally from. The years she spent in Durango were formative and she frequently spoke of her childhood with great fondness.

Like so many Spaniards of her generation, Elena migrated to Caracas, Venezuela where she met and married Francisco Baltar. The next few years were spent raising their two daughters, Maria and Josephine and traveling. Eventually, they settled in Tampa, Florida.

Elena was a dedicated mother first and foremost. She treasured her daughters and embraced every moment with them. She was a wonderful listener and enjoyed their work-related stories. Although she quite never understood Josephine's love of running marathons, she made sure to always be at the finish line and traveled to all of her big races. Elena was a talented cook and an avid gardener. She had a love for movies and enjoyed watching a movie each evening especially films based on stories of heroism. Most of all, Elena was kind with great empathy for those who suffered in the world. She was a smart and determined woman who was forward thinking and a great judge of character.

As we navigate this earthly life without her presence we will rely on our wonderful memories for strength. She gave the best of herself and expected the same of us. We will honor her memory by living as she would have hoped for us.

Eskerrik asko, Mama is Basque for Thank You, Mama. We will be eternally grateful to you.

Elena is preceded in death by her husband Frank and is survived by her two daughters, Maria Baltar and Josephine Baltar as well as numerous nieces and nephews.

Her final resting place will be Calvary Catholic Cemetery in Clearwater, Florida. In lieu of flowers, please send donations to Metropolitan Ministries metromin.org or Myasthenia Gravis myasthenia.org.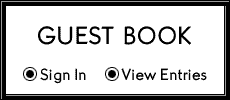 PONS, MIRTA VALENTINA, age 80, passed away on January 20, 2023, in Tampa, Florida. Mirta was a loving and devoted wife, mother, grandmother, aunt, and friend. She was born and raised in Havana, Cuba. She came to the United States to attend high school where she studied and subsequently graduated from Academy of Holy Names Tampa. After graduating, she returned to Cuba to reunite with her family. Mirta married her husband, Liberto in Cuba where their families ran successful businesses that manufactured women's shoes. After the Cuban Revolution, the shoe factory was expropriated by the Cuban government. Mirta and Liberto were forced to leave Cuba because of the communist regime. They fled to the United States in hopes of a better life. They settled in Tampa, FL where Mirta worked for many years as a secretary in the thriving cigar factories. Mirta had a magical way about her that touched others. She routinely put others' needs and wants above her own and was a devoted Catholic and life-long member of St. Lawrence Catholic Church. Her grandchildren were her treasures with whom she formed deep connections. She was an independent strong woman who raised her daughters with affection and the inspiration to love others the way she did. Mirta was preceded in death by her beloved husband of 41 years, Liberto, passing from her daughters' hands to be reunited with him in Heaven. She is survived by her beloved daughters, Ingrid Oates (Jay) and Yvette Montealegre (Andres); grandchildren, Jared Oates, Justin Oates, Ilianna Oates, Isabella Oates, Claudia Montealegre, and Vanessa Montealegre. There will be a Mass for the repose of her soul held 11AM, Wednesday, January 25th at St Lawrence Catholic Church. In lieu of flowers, donations may be made to St. Joseph's Children Cancer Research Group, St. Judes or Shriners Children Hospital.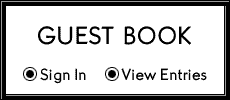 WITT, Betty, 76, of Tampa FL, was called home on, January 23, 2023. Betty was born on May 29, 1946, to Rev. Robert and Velma Walker in Adel, GA. Betty was a Registered Nurse who spent her life caring for others at home and on the mission field. From an early age, Betty was passionate about serving God. She found a home at First Free Will Baptist Church of Seffner, where she attended and served faithfully for over 50 years. Betty enjoyed traveling, spending time with her family and friends, and watching old westerns with her loving husband (especially Gunsmoke).

Betty was predeceased by Henry Paquette, Henry Witt, Cathy Walker and Angela Walker.

Betty is survived by her husband Rev. Bob Green, children, Patty, Mike (Karen), Doug, Hank (LouAnn), and Mark (Tristan), extended family Debbie (Jerry), Laura (Lynn), Shane (Alissa), Johnny (Jessica), 21 grandchildren, and 16 great-grandchildren. 

Services will be held at First Free Will Baptist Church, 11605 E US 92, Seffner, FL. on Friday, January 27, 2023. A viewing will begin at 1:00 p.m. with the service beginning at 2:00 p.m.  In lieu of flowers, please consider donating to Gulfside Hospice.

Interment will take place at Florida National Cemetery in Bushnell FL, Tuesday, January 31, 2023, at 1:00 p.m.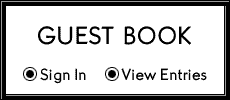 Thompson, James Franklin Sr., of Tampa, FL passed away, January 20, 2023. He was born in Huntington, West Virginia in 1953, He is survived by his son, James Franklin Thompson Jr; daughter, Lisa Marie Thompson; Mother Wanda Coogle; sister, Deborah Thompson and brother, Luke Coogle Jr. he also leaves behind 4 granddaughters. James was preceded in death by his daughter, Barbara Thompson, father, Luke Coogle and brother Hoot Thompson. Celebration of life will from 12:00 Noon until 2:00pm, February 4, 2023, at the funeral home, 1602 W Waters Ave, Tampa, FL 33604. He was a loving father, son and brother and will be missed by all who knew him.