We, at Swilley Funeral Home, wish all of our nations veterans, past and present, a Thank You for your service. 

​Tampa Florist

813-931-1998

TRIPP, Howard Jr, 68, passed away September 4, 2021. Born on June 27, 1953 in Nashville, TN, and later moved with family to Florida where he resided in Pinellas Park. He graduated from King High School, Tampa, and studied at Trevecca Nazarene University. He is preceded in death by his father, Howard Tripp Sr., and mother, Edna M. Tripp. He is survived by several aunts and cousins. Howard was well known in the radio industry where he was a disc-jockey for several radio stations in the Tampa Bay area. He also was a dance instructor at Arthur Murray Dance School where he tutored clients in ballroom dancing. In addition to his elegant dance skills he also had the disco moves of "John Travolta". Howard always enjoyed doing things to make people smile and be happy. Later in his retirement years he enjoyed delivering flowers for florists around Pinellas County. He will be missed by many but will always leave everyone who knew him with memories and smiles. Howard will be laid to rest along-side of his mother and father at Garden of Memories Cemetery, Tampa. Due to COVID there will not be a gathering.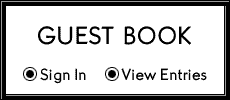 JOHNSON, Olive Joyce of Tampa, passed away September 4, 2021. She was born on June 28, 1941 in Dean Pen, Highgate St. Mary, Jamaica, West Indies. Olive and Percival; (Percy) Johnson wed on July 23, 1967 and they were married for 54 wonderful years. Olive attended Dawson College in Montreal, Canada where she received her Associates degree in Nursing. In 1980, Olive and Percy welcomed their baby girl, Jestina. Shortly thereafter, the family relocated to Brooklyn, New York where she worked at St. Mary's Hospital as a Registered Nurse for 5 years. In 1986, they moved to Tampa, Florida where she worked for Town and Country Hospital for over 12 years. After leaving Town and Country Hospital, she worked as an Infirmary nurse for both Orient Road Jail and Falkenburg Road Jail. Olive was a faithful member of the Town and Country Seventh Day Adventist Church Tampa where she worshiped for four years. Traveling was one of her passions, by car of course, because she loved scenic views. She always visited many family and friends during her travels from Canada to Florida. She frequented the beach and parks, with her children as well as other kids in the neighborhood. She was an active grandparent who took her role seriously, by being present at the birth of her grandchildren and spoiling them to no end. Olive was very energetic. She loved caring for people, which is a true testament to her loving, caring spirit as she extended her home endlessly to family and friends. Olive was strong and influential in the many lives that crossed her path. She was a loving wife, mother, grandmother, sister, aunt and cousin. Olive is survived by her husband, Percival Johnson, daughter, Jestina Johnson Fleming (Derrick), son Ray Johnson, 11 siblings, Thelma Walsh, Kathleen McIntyre, Leonard McIntyre (Una), Hilda McIntyre, Lea Campbell (Trevor), Winston McIntyre (Hazel), Leith McIntyre (Murrine), Christopher McIntyre (Lynn), Angela McIntyre, Janet McIntyre, Roger McIntyre (Simone); grandchildren, Ala'zae' Pritchett, Alexis Pritchett, Ashton Benton (affectionately known as Cooley man by Olive), Derrick Fleming, Jr (DJ), Andrea Johnson, many loving cousins, nieces, nephews and friends. Olive went home to be with the Lord on September 4, 2021. She is preceded in death by her parents, Josephine Amanda Mogg McIntyre and Charles Leith McIntyre and her son Edwin George Johnson. Olive will be forever missed, may she rest in eternal peace.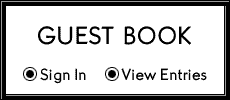 CANTU, Iluminada, 82, of Lutz, FL passed away September 19, 2021. She was born in Bugaba, Panama. She is survived by her loving husband Luis Angel Cantu; children, Luis Kelly, Dennis, Jerry, Iluminada Mercedes, Magdaline, Johanna and Lilia; 17 grandchildren; 1 great-granddaughter; her siblings, Celsa Gomez, Jamie Ardines, Saul Ardines and Alexis Ardines. Funeral Mass will be celebrated, 10:00 am, Thursday, September 23, 2021 at St. Mary's Catholic Church, 15520 N Boulevard, Tampa, FL. Interment will be 1:00 pm at Florida National Cemetery in Bushnell, FL.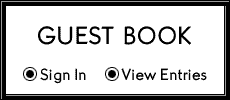 HARRELL, Travis R, 69 of Tampa passed away at home September 19, 2021. He was a devoted wife to his late wife Sharon Harrell, a loving father, grandfather, great grandfather, family and friends. He is survived by his sons, daughters, grandchildren, great grandchildren.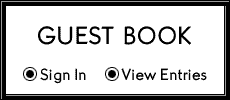 MCCONNELL, George Brewster Jr., passed away peacefully on September 21, 2021 surrounded by loved ones. He was 91 years old. He was preceded in death by his parents, George B. McConnell Sr and Aline McConnell, his granddaughter Cyndee Smith and her husband Brandon. He is survived by his wife of 70 years, Joyce; brother, Owen McConnell (Pat); sister, Nancy Keyes; son Bob McConnell (Marianne); daughter, Susan Bennett (Tommye); daughter, Lynda McConnell and daughter Dee Morrison. Also survived by his grandchildren, Bobby McConnell (Sarah), Rick McConnell (Kerri), Michael Bennett (Kristina), Kristen Frye (Wesley); great-grandchildren, Brian Coleman, Murphy McConnell, Autumn Bennett, Eric and Emily Frye. George graduated from Hillsborough High School in 1948, and attended the University of Florida and Tampa University. He proudly served his country in the U.S. Air Force overseas during the Korean War. He retired from the U.S. Postal Service as a letter carrier after 35 years. He was also a radio engineer, part-time, for WDAE Radio Station for 12 years. George could do anything he put his mind to. While working full time at the post office, he built the house that he and his family have lived in for 50 years. George was a avid ham radio operator,  (W4LPB)enjoyed hunting, fishing, gardening, whittling, camping in the mountains with friends, and family vacations . Running, however, was his greatest passion. His very first race was the Inaugural Gasparilla Distance Classic 15K at the age of 46, in which he ran with his daughter Dee. After that first race, he was hooked. He continued to compete in many road races throughout the years, including 3 marathons. He was well known in the running community, and loved by all. He was among a small group of runners who ran the first 40 years of the Gasparilla Race without missing one race. The 40th was the last race he was able to participate in. He had over 40 relatives join him, all dressed in "Team George" t-shirts. It was quite the celebration and we were all so very proud of him. George was a devoted husband, son, brother, father, and grandfather. He was loved, admired, and respected by all of us. Although we will miss him, he will remain forever in our hearts. Graveside services will be 12:30 pm, Monday, September 27, 2021 at Florida National Cemetery in Bushnell, FL. Please no flowers; however, you may make donations to Seminole Heights United Methodist Church, 6111 N Central Ave, Tampa, FL 33604 or Tampa Lighthouse for the Blind & Low Vision 1106 W. Platt St. Tampa, FL 33606.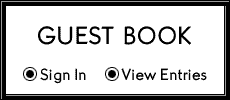 MADERA, Gudelia A, 88, of Tampa went home to meet the Lord September 21, 2021. She is survived by her 3 sons, Manuel S Madera, Cesar Madera (Amy), Ismael Madera (Ginny); 7 grandchildren, Nathan, Nina, Jessica, Lauren, Julia, Olivia, Sophia; 1 great-grandson, Koa; sister Orquidea. Gudelia was preceded in death by her husband Manuel Madera September 16, 2014. She loved life, her church and especially her family. She will be greatly missed by all who knew and loved her. Funeral Mass will be celebrated at 10:00 am Wednesday, September 29, 2021 at St. Paul's Catholic Church, 12708 N Dale Mabry Hwy, Tampa, FL. Visitation for family and friends will be from 9:00 am until service time. Graveside services will be 1:00pm at Garden of Memories Cemetery, 4207 E Lake Ave., Tampa, FL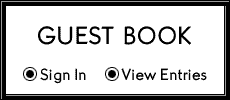 In Memory of Christina "Nina" Rose Rodriguez who passed into the loving arms of God on September 24, 2021.

Born August 11, 1997, in Tampa, Florida Christina was preceded in death by her father Charles Rodriguez and grandfather George Hudock. She is survived by her mother, Teresa Rodriguez, sister, Danielle Rodriguez; brother, Eric Miles and Marc Miles; grandmother, Arlene Hudock & many other loving family members.  Christina's life was filled with happiness & a family surrounded her with love & support. Christina was born into this world proving she was a fighter by overcoming pediatric open heart surgery. She always lived life to the fullest enjoying dance, karate, swimming, traveling, school, eating out & a highly active social life. In 2017, Christina graduated high school at Focus Academy in Temple Terrace. Christina had grown up to be a beautiful young woman who loved to make friends and family laugh but what she loved most was to be center stage dancing and singing to her favorite artists Michael Jackson and The Weekend, She will always live in our memories, hearts, and souls for eternity.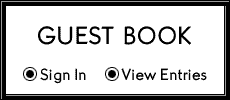 https://www.projectfocususa.org/donate

Visitation for family and friends was October 6, 2021 from 10 AM to 11 AM with Catholic Mass to be Celebrated 11 AM to 12 PM at Most Holy Redeemer Catholic Church 10110 N Central Ave, Tampa, FL 33612 

Interment was at 1:30 PM in Floral Memorial Garden Cemetery, 37701 Clinton Ave, Dade City, FL 33525

SANDERS, William Gilbert 63, of Tampa, Florida, passed away peacefully surrounded by his family on September 30, 2021. Bill is a man after God's own heart and has long pursued this divine purpose with every fiber of his being. He loves his wife, like Christ loves the church. He is a man of integrity. He is the kind of "Dad" that every kid wants, and the kind of "papi" his grandkids never want to leave. He is a true friend. He loves to bring laughter into every situation. He is a champion for the least of these. Bill is survived by his loving wife of 41 years, Cindy, his daughter Christina Sanders Fontana (Joseph), son William Sanders (Nia), and daughter Emily Sanders Stickle (Jonathan), as well as grandchildren Mila, Mason and Monroe Fontana, and Billy Sanders, sister, Marla Healy (Roger), brother Roger Sanders, sister Brenda Brewer-Jones (Joseph). Bill graduated from the University of Tampa and owned and operated his own business for many years. He is well loved throughout the Tampa Bay area and is globally recognized for his beautiful sunset photos. A celebration of Bill's life will be held at Idlewild Baptist Church, 18333 Exciting Idlewild Blvd, Lutz, FL 33548, at 11:00 am on Tuesday, October 5, 2021, the family will receive friends starting at 10:00 am at the church. Interment will take place at 2:30 pm at Hillsboro Memorial Gardens, 2323 W Brandon Blvd. All are welcome to attend. In lieu of flowers, the family invites you to make a donation to Men's Bible Study of Tampa Bay at www.mensbiblestudyoftampabay.com.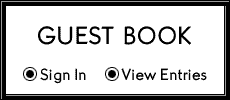 GARDANA, Gardy K., 63, of Lutz, went home to be with the Lord October 1, 2021. He was a loving husband, father, grandfather, and brother. He was employed with UPS of 43 years. He is survived by his sweetheart of 42 years Wendy; 2 sons, Kristopher and Andrew Gardana; daughter Tiffany Piazza; brother, Preston Weeks; 7 grandchildren he loved and adored. Alex, Kaitlyn, Nickolas, Kaylie and Nolan Gardana, Myah and Elijah Piazza. Gardy's first love was God, then his wife, children and last but not least his grandchildren as well as his brothers and sister's who he worked with at UPS. Funeral services were at 11am at Seminole Church of Christ, 4740 Wishart Blvd, Tampa with interment following at Sunset Memory Gardens. The family wishes to thank all who had a kind word, those who sent flowers and those who prayed for them during their time of grief.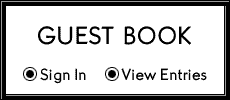 MULHOLLAND, Ruth Benton, 90, of Tampa went home to be with the Lord, on October 5, 2021. She was preceded in death by her parents, Barney B. Benton and Agnes Cowart Benton, sisters, Eva (Rev. William) Johnson, Lennie (Arvid) Johns, Neta Benton, brothers, Charles E. Benton, Maxie H. Benton (Freda), Robert L. Benton, Lillian Johns (Fred), and John M. Benton. Two nieces Brenda Benton and Sheila Benton, a nephew Gary Benton, and a grandniece Christie Holley, join her in heaven as well. Her parents-in-law, Jack W. Mulholland, Maudie B, Mulholland, and her former husband Fred W. Mulholland for whom she was married to from 1950-1976, also preceded her in death. She is survived by her sister, Aline (Joey) Hobbs of Dover; brother Eddie V. (Connie) Benton of Tampa; her daughter, Kathy A. Mulholland of Tampa; her son, Douglas C. Mulholland and wife Suzanne of Cape Coral, FL; two granddaughters, Chirje Mulholland and Katie Mulholland, both of Denver, Colorado, along with many nieces and nephews who love her dearly. She was especially excited to welcome two newly discovered relatives, a niece Christie Pendleton, and nephew Michael Ludwig. Ruth was born in Palmetto, Florida on January 9, 1931, grew up in the Dover and Plant City areas, and settled in Tampa, FL. Ruth received Jesus Christ, as her personal savior as a young age, was a wonderful Christian, and a great Southern Lady. She was a member of Christ Fellowship Church (formerly Spencer Memorial Baptist, and Tampa Baptist Church), and taught Sunday school for many years. She worked fervently as leader of the Watchman Prayer Wall Ministry. She graduated from Turkey Creek High School in 1948. While in school, she worked nights at "Bruce's Juices" to pay for her Cheerleading uniform. She attended Hillsborough Community College during the 1980's. Was was passionately involved in children's issues, and served as President of the Hillsborough County Council of the Parents and Teachers Association from 1969-1970, and was later appointed as State Legislative Chairman for the P.T.A. Ruth was a member of the Florida Trail Association where she enjoyed hiking and trail building with her family. During the 1960s, she and her family hiked several sections of the Appalachian Trail, including the White Mountains in New Hampshire, Southern Terminus at Springer Mountain, GA, and the Northern Terminus as Mount Katahdin, Maine. Ruth was a committed long distance runner, and competed in The Race of The Americas' in Miami, on her 50th Birthday. Ruth served as Executive Director of SERVE, School Enrichment Resource Volunteers from 1976- 1980. She served as Exploring Executive of the Gulf Ridge Council, Boy Scouts of America from 1981 until well into the 1990's, where she worked diligently and very successfully in the community and school systems, to develop "Career Posts" that allowed students from ages 14-21 to explore careers they aspired to. Ruth earned and received the Vigil Honor Member Order of the Arrow, and was the first female to receive this honor from the Gulf Ridge Council Boy Scouts of America. In March of 2010, she received "The Good Shepherd Emblem Silver Award" in cooperation with Tampa Baptist Church, and the Association of Baptist for Scouting, for distinguished service leading toward the spiritual, physical, mental, and moral development of youth. She was a Life Member of Soroptimist International, and Honorary Member of Delta Kappa Gamma, and a Member of the National Association of Parliamentarians. While always involved at the community level, Ruth also took a keen interest in issues happening both national and politically occurring in our country. She watched FOX News nightly, and was a member of the National Republican Committee. She communicated daily by mail, voicing her concerns, and provided support from very limited financial resources for the issues she believed in, She was a passionate member of The Jerusalem prayer team led by Michael D. Evans, standing with the people of Israel and believers in Afghanistan. Ruth was an avid gardener and loved growing beautiful flowers. In her more active years, her yard became the showplace of the neighborhood. Just as this memoriam is written, there is an order on the way for plants and bulbs. Mom always planned for the funeral! In addition, she built flower beds Kathy's homes, both in Grapevine, Texas, and in Temple Terrace, FL. Ruth supported her family in Brownies, Girl Scouts, Cub Scouts, and Boy Scouts. In the community, all the neighborhood kids came to Mrs. Mulholland to have their scrapes, and bicycle injuries bandaged up! Ruth enjoyed serving as a wife and mother, and cooked awesome meals for her family. In recent days, she continued to prepare beautiful meals for herself and Kathy. In addition, Ruth still drove her car on occasion!! While she went through a difficult time in the hospital, Ruth strived to live, and her mind stayed sharp, until the very end. She had fought the good fight. As she always said, "When a Christian closes their eyes on earth for the last time, they open their eyes in heaven." She was greatly loved and will be greatly missed. Funeral services will be held at 12:00 noon with visitation from 11:00 am until service time at Christ Fellowship Church on Thursday, October 14, 2021, Internment will follow at Salem Primitive Baptist Church in Sydney, FL following services.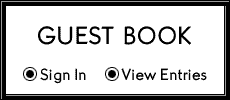 JONES, Sarah Coogle, 92, of Tampa passed away October 7, 2021. She is survived by her son Roger D. Jones (Lee Marie); daughter, Deborah Shamblen; nine grandchildren; four great grandchildren; brother, Russell Coogle (Bessie) and sister Sandy Bartholomew (Paul). She was predeceased by her husband, James N Jones; sons, James David and Ronald A. Jones. Funeral services will be at the funeral home, 1602 W Waters Ave, 11:00 am Friday, October 15, 2021 with visitation from 10:00 until service time. Interment will follow at Oak Grove Cemetery, Tampa, FL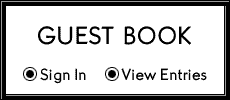 SMITH, Ruth L, Born January 15, 1930 passed away October 20, 2021 in Tampa. She was born Ruth Lang in Nuremberg, Germany and was the 3rd of 4 children born to Georg Lang and Margaret Schmidt Lang. My mother lived a hard life from an early age. She lived through World War II and in 1944 while her father and brother were called to military duty, her mother was taken by the Nazis and killed in Revensbruck. It was my mother's wish to find a record of her death, but since it was at the end of the war, thousands of people died without their families having confirmation of their fate. Since my mother's older sister Traudl was married with a family of her own, my mother was given the responsibility of caring for her younger sister until her father returned when the war was over. Although I had never met my grandfather, my mother told me stories of how strict he was. In 1957 when mother met and married an American soldier, her father told her, "If you leave, do not ever come back." I am sure that is a decision he regretted his whole life because she never spoke to him again and did not return to Germany until 1991- her father had died a few years prior. Arriving in Tampa with three children and not speaking a word of English, she managed to get a job waiting tables and learning to speak English while watching cartoons. During her life, she had a variety of jobs. Of course waiting table was her first job, Other places she worked were White Tower, Schiller's Delicatessen, J.O. Neuman Cigars, Winn-Dixie, and Kash 'n' Karry of which she retired in 1944 at the age of 64. To kick off her retirement, I took her on a trip flying 1st class to Amsterdam and Germany. We rode the canals in Amsterdam and went on our 1st visit to a Hard Rock Cafe, it was a bit of a shock when we unknowingly ventured into the Red Light District. The next stop was Nuremberg, Germany. We got lucky when I reserved a VW and ended up with a BMW instead. Mom got a little nervous on the Autobahn while I was driving about 110mph, I can still see her holding onto the dashboard. We visited family and friends and walked familiar neighborhoods where she once lived. After coming back home for a little while, we went to Pennsylvania to visit the Smith side of the family and we also visited my Dad's grave who died of cancer in 1984. Also, during retirement, Mom rode her bicycle just about everywhere and if she didn't ride her bike she would then catch a bus. As everyone knows, she never drove. She tried driving lessons once but the instructor tried to make a move on her so she left and never attempted to drive again. Being the perfect Capricorn, she was extremely stubborn! Below is a list of the likes and dislikes for Mom-starting with food. She loved to cook! She made the best Goulash, Rolladen, Chicken and Dumpling Soup, Lentil Soup with Dumplings and the best fresh green beans with ham hocks, German Potato Salad, Tomato Salad, Cucumber Salad- just about every salad she made was great! She loved mostly all seafood except oysters. Smoked Mullet was a favorite of hers along with deviled crabs. She cooked the best fried grouper I have ever tasted. Bludwurst on Rye bread was also a favorite. I always thought how gross it was when I bought it for her. Mom would also make the best Turkey and Holiday dinners. Mom loved eating at Outback (on Henderson) she loved breakfast places. Years ago she would go to Nicko's often. CDB's was a favorite for the grinders and Hard Hat Salads. In her older years she loved Cuban Sandwiches from Columbia or La Teresita and Fried Chicken from Publix (weekly), She has somewhat of a sweet tooth but mostly in the middle of the night. She loved Lindt Chocolate, who am I kidding, she loved all kinds of chocolate. She also loved black licorice and Gummi Bears. She loved to ride her bicycle and I know she is riding one in heaven. Since I was young we rode bicycles everywhere, Lake Ellen, Westshore Plaza, Tampa Bay Center, Skipper & 30th St, Bayshore and Gandy-just to name a few. When her hands did not bother her with arthritis, she loved to knit. She mostly knitted dish rags and would give them to anyone who visited. She loved to go to the YMCA-not only to exercise but to gossip with the other seniors. If you knew her, you loved her. She was quick witted and had a wonderful sense of humor. Ruth L. Smith was also known as Ruthie, Oma, Homie Omie, Mom and Mama. Before her passing she lost her husband John L. Smith in 1984 her beloved son John Michael Diaz on October 20, 2006. (Which is the same date Mama left us.) She is survived by one son Peter Diaz (Brigette); two daughters, Irene Hough (Stuart) and Jackie Lyons (Danny) and a special son Marcelo Garcia, even though our relationship ended in 2006, he never left the relationship he had with Mom. Oma also had 8 grandchildren and 7 great-grandchildren; Eric and Anne Diaz and son Austin; Russell and Daena Hough; Courtney and Jon McCullough; Rene and Ronald DiNicola; Jana and Joshua Crisp and daughter Kiersten and sons Jayden and Brenhan; Jonathan Diaz and sons Mikhail, Tristan and Jude; Marcelo W Garcia; Meaghan and Michael Frascello. Mom is survived by one pet, her Bull Terrier, Harley. Jackie and Danny have taken her into their home to be part of their family. Thank you for taking the time to read this. Whoever was fortunate enough to meet Ruth, Mom, Oma will tell you she was a one of a kind person and you were lucky to have her in your life. She will be sorely missed. May you Rest in Peace Mama, I love you.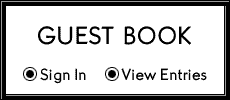 BENDEKOVITS, Norma Marie, 83 after a short illness passed away on November 24, 2021, joining her son Chris in Heaven. She is survived by her husband Joe, daughters, Michele, Teresa, and Lisa; grandchildren, Pepper, Skylar, Kevin and Chad of Florida, granddaughters, Mindy and Tara of Illinois; 14 great-grandchildren; 1 great-great-grandson; 2 sons-in-law, Mark and Bob. Norma was the wife of a wonderful to 4 children which were born Locally she will be forever remembered for her daily presence as co-owner of the Elbow Bender Tavern. The family wishes to thank those at Tampa General Hospital for their dedicated service and professional care of Norma. No Services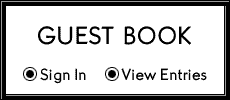 KLAY, Marlena Sue, 72, of Tampa passed away November 25, 2021. She was born in Martinsville, Indiana on September 15, 1949. She is survived by her husband John Frederick Klay; son, Cody D Klay; daughter, Marcella Lynn Schwalve and husband Frank; 3 wonderful grandchildren, Emily Anne, Mary Grace and Deston Klay; brother, Danny Lee Alexander. The family will receive friends Wednesday, December 1st from 6-8pm at the funeral home 1602 W Waters Ave. Funeral service will be Thursday, December 2nd at 11am at the funeral home. Interment will be at 1pm Florida National Cemetery in Bushnell, Florida.