We, at Swilley Funeral Home, wish all of our nations veterans, past and present, a Thank You for your service.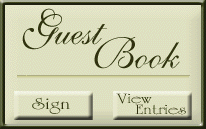 FLINT, Richard Leroy Jr, of St. Petersburg, Fl, passed away, December 6, 2017. He is survived by his mother Lorraine Champion-Suarez. Memorial gethering will be 3:00 pm, Saturday, December 16, 2017 at the funeral home 1602 W. Waters Ave.

BRADY, Doris E., 87, of Brooksville, FL, formerly of Tampa went home to be with the Lorid, December 13, 2017. She is survived by her husband Lonnie Brady; 4 sons, Richard, Lonnie Jr., Jimmy, Bobby, and Scott; daughter, Robin Marie Brady; 20 grandchildren; 13, great-grandchildren; 1 great-great grandchild and granddaughter Melissa. Doris was predeceased by her son, Bruce and daughter, Marsha. She was a member of The General Assembly of Pentecostal Church. Visitation for family and friends will be from 6-8 pm, Monday, December 18 with funeral services 1 pm Tuesday, December 19. Both services will be at the funeral home, 1602 W Waters Ave. Interment will follow at Rose Hill Cemetery, Tampa, FL

ARMSTRONG, Sybil NeSmith, 88, of Tampa passed away, December 25, 2017. The family wishes to announce the Celebration of her passing from this life to a place prepared for her in heaven. She was born March 24, 1929 in Cochran, GA and moved to Tampa in 1945. She is survived by her beloved husband of 64 years, Rapley C. Armstrong Jr; daughter Donna Adams and husband Lee; son, Kevin Armstrong and wife Sherri; 2 grandchildren, Nathan Armstrong wife Amber and Brittany Hayes and husband Andrew; 5 great-grandchildren, Sarah, Tristin, Donovan, Michael and Lily; sister, Quintine Barnett; brother Jimmy NeSmith and many beloved friends. She is predeceased by her granddaughter, Kristin Hendrix. Sybil was a devoted pastor's wife and mother. Sybil devoted her life to serving Christ. She was a valued member of Tampa Baptist, Castle Heights Baptist, West Hillsborough Baptist, all where her husband Rapley preached; and in her later years was a member of Idlewild Baptist Church. Funeral services will be at 11:00 am, Friday, December 29 at Idlewild Baptist Church, 18371 N. Dale Mabry Hwy with visitation one hour prior to service time. Interment will take place at 11:00 am, Tuesday, January 2, 2018 at Florida National Cemetery in Bushell, FL.

PIERCE, Cliston Robert, 84, of Thonotosassa passed away from this life to his heavenly home, Jan 2, 2018. He is survived by his wife Alma; 4 sons, Silas Pierce, Dennis Pierce (Esperanza), Matthew Pierce and AJ Pierce; 6 daughters, Maria Toloff (Melissa), Crystal Irizarry (Mark), Jerrisa Pierce, Tina Pierce, Arabella Easters (Mic) and Brittany Pierce; 2 brothers, Raymond Pierce and Tommy Pierce (Esther); 16 grandchildren, Erin, Andrea, Lisa, Jessica, Sophia, Gigi, Sonia, Troy, Trevor, Lydia, Bryan, Brantley, Mattie, Bailey, Jayden and Isabel; 12 great-grandchildren, Tony, Katie, Natalie, Riley, Austin, Sarah, Kylie, Brady, Aubrie, Adelynn, Easton and Kinsley. He is predeceased by daughter, Robbie Lykins. Celebration of Life will be 2:00 pm Saturday, January 13, 2018 at First United Church of Tampa wuth Rev. Dr. Bernice Powell Jackson officiating.

RODRIGUEZ, Alejandrina, 76, of Tampa passed away, January 4, 2018. She was born in Utuado, Puerto Rico. Alejandrina is survived by her husband Hipolito Velez; son, Jose Velez (Christina); 3 grandchildren, Jose Joel, Jomel Manuel and Joelys Ivette; 1 great-granddaughter, Elaena Marie Rivera; 4 brothers, Jose and Pedro Quintana and Sergio and Rafael Martinez; 1 aunt, Josefina Perez; 1 uncle, Luis Martinez. She was predeceased by her brother, Otilio Irizarry; grandson, Jose Omar Rivera and biological mother, Margarita Martinez. Funeral services will be from 6:00 - 8:00 pm, Saturday, January 13 at the funeral home, 1602 W. Waters Ave.

BALDOMERO-SIERRA, Fernando, 74 of Tampa, passed away, December 29, 2017. He is survived by his son; Rommel Baldomero; daughter, Tyna Martinez and other loving family members. A memorial gathering will be from 7:00 - 9:00 pm, Wednesday, January 10 at the funeral home, 1602 W. Waters Ave

CABRERA-VEGA, Jose Luis, 56 of Tampa, passed away, January 4, 2018. He was born in Artemisa Havana, Cuba. He is survived by his mother, Ursula Vega Cabrera; son, Jose Luis Cabrera; 2 daughters, Jessica Cabrera and Erika Delgado; 2 brothers, Ubaldo Cabrera and Pedro Cabrera; He wes predeceased by his sister, Maria Elena Monge. Service times are pending.

DEVLIN, Ida Mae, 87, of Lutz, passed away, January 7, 2018. She is survived by her children, SallyAnn McMullen, Sharon Grace McMullen, Lloyd (Billy) William McMullen 3rd, RoniSue Spears, Kimlee Roberts and Richard William Devlin; grandchildren, Connie, William, Rhonda, Ronald, Christopher, Zachery, Sean, David, Justin; great-grandchildren, Cahlen, Ashley, Sean Jr; great-great-grandchildren, Rhea, Kaden. Service times are pending.