We, at Swilley Funeral Home, wish all of our nations veterans, past and present, a Thank You for your service. 

CLAVIJO, Mirian, 58, of Tampa went home to be with the Lord, July 5, 2023.Mirian was born in Chicago, Illinois to Quintin and Elba Morales, She is survived by her devoted husband Jesus A. Clavijo Sr; their son, Jesse A, Clavijo Jr; brother Quintin Morales and his wife Hartemese; sister, Sandra Morales and her husband Aurer as well as many nieces, nephews, cousins and her beloved church family at City Life Church. Mirian loved anything to do with water, crafts, laughter, and being there for her friends and family life. She always saw the positive in any situation, Her family and friends will miss her goofy side, she always loved making people laugh. Please join the family, 4:00 pm, Wednesday, July 12, 2023, at City Life Church, 8411 N Dale Mabry Hwy, Tampa,Fl to celebrate a life well lived and loved by all who knew this amazing woman.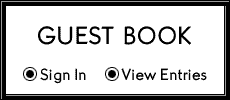 LEWIS, John Stanley, age 65, passed away on July 7, 2023, in Zephyrhills, FL. He is survived by his 4 kids, Ricky, Tasha, Robbie and Jacob; 6 grandkids, Joey, Haili, Vanessa, Kayla, Joanne, and Elizabeth; sister Dee and husband Dennis and their kids, Daniel and Elizabeth; sister-in-law, Dottie, son Elvin and late brother, James. He is also preceded in death by his parents, James and Rose and his wife Natacha. John was born January 16, 1958 in Tampa, FL. Grew up there and spent his career working with cars and then as Air Conditioner Technician, which is what he loved to do. He also loved spending time with friends and family and watching NASCAR racing. He was always willing to lend a helping hand and will be missed by many. The family will receive friends and family at the funeral home, 1602 W Waters Ave, Tampa, FL Saturday, July 15, 2023, from 10:30 - 11:30 am with funeral services beginning at 11:30. All are welcome to attend.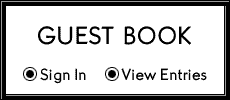 ROSSITER, George James, 80, of Tampa, passed away, June 30, 2023. He was born in Tampa, Florida to James and Agnes Rossiter. He is survived by his wife, Sheila A Rossiter; son, David Rossiter; daughter, Debbie Rossiter; brother, Marlin Hall and wife Linda. A memorial mass will be celebrated July 15, 2023 at 11:00 am at Our Lady of Perpetual Help with a celebration of life at Celebration Church following Mass.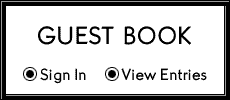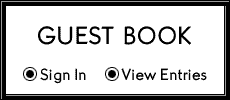 PERDUE, Randy Jr, 36, of Tampa passed away unexpectedly July 14, 2023. Randy is survived by his daughters, Ariana and Jayleigh; and 3 children he loved as his own, Analena, Makayla and Tristan; brother Larry Paree; sisters, Robbin Burgos (Phil), Tammy Berry (Josh), Vivian Perdue (Steve) and Donna Perdue; cousin, Dannie Jones (Melanie) and several other cousins; 6 nephews and 5 nieces. He was preceded in death by his parents, Randy and Dianne; brother, Basil; maternal grandparents, Nealey Mae and Marlin Sr; paternal grandparents, Shelvia (Phillip) and Basil (Judy). Randy loved his home-town Tampa teams. We will always love and miss you "Fly High". A memorial service will be from 5:00 - 8:00 pm, Saturday, July 29, 2023, at the funeral home, 1602 W Waters Ave.

PAIGE, Reba M. 68, of Tampa passed away, August 4, 2023, with her husband Julian and daughter Lisa by her side at Tampa General Hospital. Reba was born in Orlando, FL to Elbert and Thelma Harris. The family will receive friends at the funeral home, 1602 W Waters Ave, Tampa Wednesday, August 9, 2023, from 10:00 - 11:30am with interment at 12:00 Noon at Oak Grove Cemetery, 3012 W Sitka Street, Tampa, FL.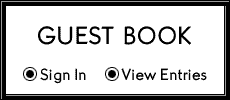 TURK, Daryl Duane, 74, of Land O'Lakes, Fl, passed away September 1, 2023, surrounded by his family at home.  Daryl is survived by his wife, Carolyn; sons, Jason Turk (Stacy) and Robert Turk (Liana); daughter, Sarah Buch (Philip) and 14 grandchildren. Daryl was an Army veteran serving during the Vietnam era. He received his National Defense Service Medal, Army Commendation Medal, Vietnam Service Medal with 2 Bronze Service Stars and his Vietnamese Cross of Gallantry with Palm. Graveside service will be Friday 10:30am at Florida National Cemetery, Bushnell, Fl with Army honors. A celebration of life will follow the service at 1:00pm at 4152 Gerry Lane, Land O'Lakes, FL.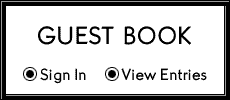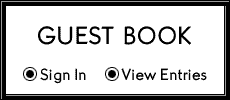 RUSHING, Donald Alvin "Donnie", age 68, passed away unexpectedly in his home on Thursday, September 7, 2023. He was predeceased by his parents Dewell Rushing Sr. and Jane P. Rushing. Donnie is survived by his twin sister, Donna Rushing; brother Dewell Rushing Jr. (Linda); sister Marsha Fielland (Ted); his nephews Terrell (Haley), Elias (Cyndi) and Marcus (Jennifer) Fielland; and his niece, Landee Fielland, all of whom he loved dearly, including his faithful Schnauzer, Heddy Betty.

Donnie was a proud Tampa native born on February 8,1955, to Dewell Rushing Sr and Jane Rushing, He graduated from H.B. Plant High School and was a lifelong ironworker. Donnie had a passion for fishing and loved living by the water, where he found solace. He enjoyed many visits down the East and West Coasts of Florida, always near the ocean, always catching the sunset. He frequently visited family in the area, enjoying many fishing trips with his cousin, Bobbie Petersen.

He was very social, with a sense of humor that has brightened all our lives. He surrounded himself with friends and family, where he was happiest. Donnie was always the life of the party and has left us with precious memories of countless smiles. "Uncle Donnie" will always be loved and missed immensely. "Love is a bond that death cannot part. Gone from our arms but held in our hearts."

The family asks for privacy at this time.

CASCIO, Gwendolyn M., 87, of New Port Richey, FL formerly of Tampa passed away Monday, September 18, 2023, Gwen is survived by her sons, William Wendell Glawson, Jessie Dewayne Glawson; Harold Virgil Glawson; daughter, Sherryl Rackley; 11 grandchildren, 16 great grandchildren and 1 great great grandchild. Funeral services will be 12:00 Noon Saturday, September 23, 2023 at the funeral home, 1602 W Waters Ave with Frederic Gray officiating. Gwen will be laid to rest with her husband Salvatore at Florida National Cemetery.

PUSKAR, Robin Alma, 65, of Tampa, Florida, passed away September 18, 2023. Born November 3, 1957, in Connecticut. Robin was a beloved member of her community. She was a woman of strength and determination, who built a successful career as the proud owner of ABC Global Import, a business she started with her late husband, Jim.

Robins' dedication to her country was evident through her service in the Navy. She exemplified honor, courage, commitment, and her fellow servicemen and women her in high regard.

Devoted to her family, Robin leaves behind a legacy of love and cherished memories. She is survived by her daughters, Angelina Perrine (Greg Perrine), Renee Prince and Michele Leveck; her son, Jonathan Prince (Stacey Prince). Robin was a cherished grandmother to Alex, Destiny, Vincent, JJ, Naomi, Aaron, and Zack. Her presence in their lives will be deeply missed.

Robin found solace and spiritual fulfillment at City Life Church in Tampa. Her faith provided her with strength and guidance throughout her life.

To honor Robin's memory and celebrate her life, services will be held at City Life Church on Dale Mabry Highway in Tampa, FL on October 14, 2023, at 10:00 am. She had a special request for the sanctuary to be adorned with flowers from www.tampasflorist.com creating a beautiful tribute to her life. The compassionate professionals at Swilley Funeral Home in Tampa, FL are assisting with the cremation arrangements.

Robin Alma Puskar will be remembered as a remarkable woman who left an indelible mark on the lives of those she encountered. Her unwavering commitment to her faith in God, her family, her successful career, and her noble service to her country will be forever cherished. May her soul rest in eternal peace.

STALL, Wilbert "Bert" 85, of Plant City, Fl passed away Tuesday, September 26, 2023. Bert was a Airforce Veteran serving from 1956 - 1960 as an Airman Second Class. After 21 years Bert retired from The City of Tampa Fire Department serving at Station 11 which was in Sulphur Springs, known as one of the busiest stations in Tampa.  Bert is survived by his children, Kimberly Ledford husband Kenneth, Kellie Sugg,  Timothy Stall his wife Carla, Paul Stall his wife Rose he is also survived by 6 grandchildren, 5 great grandchildren, 1 great-great grandchild and another one on the way and his sister, Peggy Smith. The family would like to invite everyone for a celebration of Wilbert "Bert" Stalls life, Sunday, October 8, 2023, from 3:00-5:00pm at Swilley Funeral Home,1602 W Waters Ave, Tampa. The funeral home is next door to the current Fire Station 11. In lieu of flowers please make donations to Tampa Firefighters Museum, 720 E Zack Street, Tampa, FL 33602. This museum is local across from Fire Station 1 and helps support the legacy of the Departments.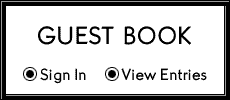 The Firemans Prayer

A fireman knocked at the heavenly gate, his face was scarred and old

He stood before the man of fate for admission to the fold.

"What have you done," Saint Peter said, "To gain admission here?"

"I've been a firefighter, sir," he said "For many, many years."

The Pearly Gates swung open wide, as Saint Peter touched the bell.

"Come in and choose you harp, my son, You've seen your share of hell."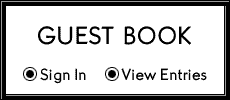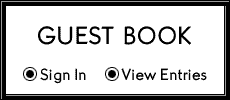 BANKS, Danielle K., 35, of Tampa passed away unexpectedly, September 30, 2023. Danielle was a highly respected server at ABC Pizza here in Tampa for 18 plus years. She is survived by her daughters, Samantha and Sophia Gonzalez; sister, Deanna Banks; brothers, Dustin Banks and Zachary Lapanne; Nieces and Nephews, Carter Gene Banks, Evan Welsh, Emily Welsh, Cameron Smith, Christian John Lapanne, Eli John Lapanne, Zoey Ann Lynnette Lapanne and Leo John Lapanne; Danielle's boyfriend, Anniel Gonzalez; his sister, Ailenys Perez and their mother Iselda Consuegra. She was predeceased by her father Randall Edward Banks, mother Susan Ann Banks and brother, Cody R Banks. The family will receive friends at the funeral home from 3-5 pm Saturday, October 7, 2023, to celebrate the life of a one of a kind, loving, giving, happy young lady, Danielle K Banks who was always smiling. The family and friends will always love and miss her.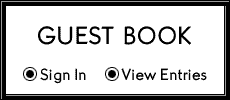 ROSSITER, Harold  "Happy Rossiter" left this world on September 18, 2023, at the age of 91. He will be sadly missed and will always hold a place in our hearts. We would love for you to come and honor his life at Mary Help of Christians Catholic Church, 6400 E Chelsea St, Tampa, FL 33610, on Saturday October 7, 2023, at 2:00 pm. An Irish Wake will immediately follow the funeral, so the family requests you please wear green. Harold, fondly known as Happy, was born to James and Agnes Rossiter, October 23, 1931, in Springfield, Massachusetts. One of nine children he was part of a very large and loving family. After high school he joined the Navy and married his high school sweetheart, Patricia. They had three children, Harold (Deceased), Brenda Fernandez (Victor), and Linda Hall (Marlin). His grandchildren; Hap Rossiter III, Louis Campanello (Mary), Anthony Campanello (Kayla), Marlin Hall Jr and Ansley Hall; great grandchildren, Michael Campanello, Jac Campanello, and Emily Campanello, He was predeceased by an adopted son, Steven Rossiter. He is survived by his wife, Sharon Rossiter, brother, Tom Rossiter (Gerri), and his brother-in-law, Sonny Lefstead (Mabel). Happy is also survived by many nieces and nephews. Happy was always known as a smart and hard worker. He was a retired City of Tampa Firefighter, and started a prosperous painting and construction business, along with his wife Patricia. In addition to his work career, Happy was passionate about giving back to his Catholic faith and the community at large. He always enjoyed his free time volunteering at church coaching baseball, and being actively involved in his children's lives. Happy was an original founding member of St. Mary's Catholic Church in Tampa. He was the past President of the Mary Help of Christians Foundation. He was a Knights of Columbus member, Krewe of The Knights of Saint' Yago member and President of the Tampa Catholic Dads Club. Happy held many titles in his life, but his favorite role was that of being a father, grandfather and great grandfather. He loved nothing more than spending time with his family. He was always there for them. Despite spending so much of the last year in and out of the hospital, he never lost his sense of humor. Throughout his entire journey, he could always manage a smile with a magical twinkle in his blue eyes. Happy had the great ability to make others smile. "Death leaves a heartache no one can heal; Love heaves a memory no one can steal."  In lieu of flowers, the family requests donations to the Mary Helpf of Christians Church, (813) 626-6191