We, at Swilley Funeral Home, wish all of our nations veterans, past and present, a Thank You for your service.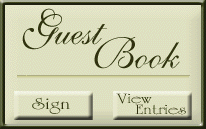 ANNIS, Lyell Bradford, after a long and courageous health battle, he went Home to be with His Lord on Friday, May 4, 2018. He was faithfully attended by his wife for many years at home, and subsequently by LifePath Hospice staff and Fairway Oaks Center (Opis) for the past 18 months. He was predeceased by his parents, Ruth and Edward Annis; brother, David Annis; daughter, Cheryl Stark; daughter-in-law, Pam Annis and granddaughter, Amber Stark. He is survived by his wife Linda Annis; son Douglas Annis; step-sons, Richard Wellons (Chris) and David Wellons (Robyn); son-in-law Will Stark (Deborah); eleven grandchildren and three great-grandchildren. He will also be missed by a multitude of friends. A Celebration of Life service will be held at 10:30 am, May 10 at Idlewild Baptist Church with visitation from 10am until service time. A reception will be held following the service. In lieu of flowers, Lyell and I would be honored with any donation you care to make in his memory to either Idlewild Baptist Church Missions program or LifePath Hospice of Tampa. 

HARRELL, John W, 63, of Tampa passed away May 6, 2018. He is survived by his brother, Riley Harrell (Cynthia); nieces and nephews, Deborah Carpenter (Randy), Danny Harrell III(Traci); three great-nieces and three great-nephews and one great-great niece. Funeral Service will be 12:00 noon, Friday, May 11, 2018 at Northgate Baptist Church, 1301 W Linebaugh Ave, Tampa with visitation 1 hour prior to service time. Entombment will follow at Garden of Memories Cemetery.

JOLLY, Roy E, 80 of Tampa passed away, May 10, 2018. He is survived by his devoted and loving wife Geraldine, also known as, Jerry or JJ; three sons, Bruce Jolly, Christopher Jolly and Nicholas Jolly; one daughter, Cheryl Lee and many friends. Roy was born in Peoria, Ill, to the late, Leonard aka Larry and Lucille Jolly. He owned and operated several auto body and paint repair shops, from Ill to Ft. Lauderdale to Tampa, though not all at once. You could always see him at his favorite place to eat, Pop & Sons Diner. A Memorial Celebration will be from 7:00 - 9:00 pm Friday, May 18 at the funeral home with Military Honors. Please come and share with Jerry and her family some of the funny stories or events that you and Roy shared that made him special to you. 

VELEZ, Hipolito, of Tampa passed away May 15, 2018. He was born in Cayey, Puerto Rico to Maximino Velez and Ramona Rodriguez, June 10, 1942. He owned and operated a carpet cleaning business prior to retiring. He is survived by his sons, Roberto Santos, Luissonel Velez, Jose Velez; daughters, Cynthia Velez, Lisandra Velez, Edel Velez and Michelle Velez; 21 grandchildren; 17 great-grandchildren; brothers, George, Angel and Jose Raul; sisters, Monica, Mercedes, Matilde and Tuta. Hipolito is preceded in death by his wife Alejandrina; brothers, Anibal and Miguel; sister, Maria. Celebration of Life will be at a later date.

STALNAKER, Shirley Ruth, 91. died May 18, 2018, daughter if the late Karl and Lillian Stalnaker. She is survived by Lance K. Stalnaker of Mulberry, FL, Jeffrey and Gail Stalnaker of Merritt Island, FL, Guy and Gary Logan of Sebring, FL, Edward Murdo Logan of Largo, FL and other cousins. Other survivors include Virginia Lee White, a loyal friend who was like a sister to her and shared most of her activities; the C. Ray Doggett family with whom she had a close relationship, Alice of Gloucester Point, VA., Cliff, Katie, Douglas of Richmond, VA., and Sherri (Doggett) and Chuck Torode of Roseland, Va. Shirley retired from the United States Government Service in 1987 with 42 years of service, 10 years with the IRS, 10 years with the U.S. Postal Service and 22 years with the Unite States Marshals Service. She was a charter member of Reveille United Methodist Church, member of the Frances Carroll Circle, Reveille Leisure Club. choir member and soloist. She began her choir work in 1940 at Monument Methodist Church. She sang with the Richmond Opera Group which became the Richmond Musical Theater. She took vocal lessons with Mrs. Frances West Reinhart. Shirley enjoyed playing bridge, playing Bingo with her "Bingo Buddies" cooking, sewing, crafts, gardens, and travel. Since her 1987 retirement, she was a volunteer craft teacher at Belmond Parks and Recreation. She took Tai Chi classes, and was Program Chairman for the Belmont Travelers Leisure Club. She enjoyed many trips with Henrico County Parks and Recreation. She took trips abroad and in the USA and Canada. Graveside services will be 2pm, May 25 at Myrtle Hill Memorial Park Cemetery, Tampa. In lieu of flowers, donations may be made to the Music Fund or Garden Fund, Reveille United Methodist Church.

BREAKEY, Fred Barron 86, of Tampa went home to be with the Lord May 24, 2018. He is survived by his children, Jennifer, Laura, Phillip, Roger and Freddie; 7 grandchildren and 12 great-grandchildren.  Fred was born August 31, 1931 in Tampa, FL where he lived his entire life. He was a proud and loving father who always put his family first. This precious man will be dearly missed by his loving children, grandchildren and great grandchildren as well as his devoted friends. The Memorial Service will be at 12:00 Noon, Saturday, June 2nd at Terrace Palms Church, 9620 Davis Road, Tampa, FL 33637 with Pastor Mike Porrata officiating

Dear Dad: Although we still mourn for the time that we will miss you in our earthly home, we will not be sad and will take comfort in knowing Heaven is our true and eternal home. We know you are now surrounded by the glory of God! We know as believers we will all be reunited one day in His Kingdom.

Philippians 3: 20-21

But our citizenship is in heaven, and from it we await a Savior, the Lord Jesus Christ, who will transform our lowly body to be like His glorious body, by the power that enables Him even to subject all things to himself.

COLLIER, Annette Estrella, 75, of Tampa passed away, May 28, 2018. She is survived by her daughter Janice DiGrazia and husband Carmine; grandchildren, Danielle Weaver, Brittany Thomas and husband Ryan, Brooke Rossiter, Richie DiMarco and Tiffany DiMarco; great grandchildren, Harvey Thomas and Harley Thomas and her beloved dog Jett. Memorial services will be from 1-3pm Sunday, June 3, 2018 at the funeral home. Please sign the quest book.

ABDOO, Betty Rose (McGlamery), was born in Charlotte, NC, November 30, 1930 and passed away, May 26, 2018 at the age of 87. She was a lifetime resident of Tampa, and a proud graduate of Hillsborough High School. She was a loving and devoted mother, grandmother, and great-grandmother. She is survived by her sister, Jean Clair; her children, Deborah Sue (William Ahern). Katherine Rose, Abraham Jr., and Hollie Louise (Kris); grandchildren, Erika Aja, Robert Jake, Madison Leigh, Payton Laine, and Colton Hunter; great-grandchildren, Genevieve Miladys, Giovanna Raquel, and Leonidas Abraham; nieces and nephews. She is predeceased by her parents, Joseph E. and Hollie L. McGlamery; husband Abraham Abdoo; brothers and sisters, Belva E., Mona E., Joseph E. Jr., Hollie L., and Merrill H. and granddaughter, Kimberly Rose. Betty was affectionately as MAMO to ALL her children and always put them first. Graveside services will be  10:00 am, Tuesday, June 5 at Myrtle Hill Memorial Park Cemetery.

FORTNER, Harold Mallory Jr "Buck", 54 of Tampa passed away May 31, 2018. He is survived by his sister Carol Jean Fortner Taylor and her husband Robert; niece Kristin.

TAYLOR, Katherine I, 87, of Tampa, FL went home to be with the Lord June 3, 2018. She is survived by her daughter, sons, grandchildren, great grandchildren, and friends. Graveside services will be held 10:00 am, Wed. June 6, 2018, at Garden of Memories Cemetery.

RAMIREZ, Norma, 69, of Tampa, FL passed away May 31, 2018. Norma is survived by her husband, Hernando Ramirez; son, Roy Martin; daughter, Tracey Bairan; brother, John Barnes and granddaughter, Taina Rivera. Memorial Services will be 1:00 pm Sunday, June10, 2018 at New Beginnings Church, 4100 S Manhattan Ave, Tampa with graveside services Monday, 10:00 am, June 11 at Sunset Memory Gardens, Thonotosassa FL.

DANGLER, Robert "Toots" M., age 90, of Tampa, FL, passed away peacefully at 5:17 a.m. Monday, June 11, 2018 at Florida Hospital Tampa. Robert was born in Philadelphia, PA on December 3, 1927, moving to Tampa, FL in June of 1990 where he lived happily surrounded by family and neighborhood friends. Robert was an informal guy who was known mostly as "Toots". He received the Army of Occupation World War II Victory Medal while serving in the United States Army 72nd Constabulary Squadron during WWII and was stationed  in Germany. Robert was a member of the Teamster's Union and employed for many years at McLean's Trucking Company until his early retirement. It was during his time as a dockworker at McLean's that he earned his nickname "Moose" and developed friendships that lasted almost a lifetime. Robert's two favorite  places to travel with his wife were back to Philly to play Pinochle with family, and Las Vegas to play the slots. He was not a man of many words so when he had a story to tell it was always worth listening to. Robert was strong yet sweet, and stern yet loving. He had a quiet confidence and strong work ethic that he passed along to his children. Robert had three brothers and a sister who preceded him in death. He was the beloved husband to Phyllis Dangler (Malczon) with whom he shared 56 good years of marriage. He was a loving dad to Robert (Bob) Dangler (deceased), Debra Fisher (Dangler), and son-in-law Doug Fisher. He was an adoring Grandpop to Amber Dangler and a Pop-Pop to his first great granddaughter, Karsyn Dangler. His smile and steel blue eyes will be missed greatly by his entire family and friends.

"God looked around his garden and found an empty place. He then looked down upon the earth, and saw your tired face. He put His arms around you and lifted you to rest. God's Garden must be beautiful He always takes the best. He knew that you were suffering, He knew you were in pain, He knew that you would never get well on earth again. He saw the road was getting rough, and the hills were hard to climb, so He closed your weary eyelids and whispered, "Peace be time." It broke our hearts to lose you but you didn't go alone, for part of us went with you the day God called you home."

A celebration​ of life and Interment will be announced at a later date. In lieu of flowers, donations in memory of Bob "Toots" Dangler may be made to the Dementia Society of America by mail, P.O. Box 600, Doylestown, PA 18901 or online

www.DementialSociety.org/donate.    

Send condolence online by signing the guestbook provided.

BARRY, Donna Mae, 76, of Tampa passed away, June 14, 2018. She is survived by her son, John Thomas Barry and wife JoAnn; daughters, Kimberley Canal and Dawn B. Antinori and husband Scott; grandchildren, Kristin (Juan Maldonado), Brandon, Cheyenne and Brice; great-granddaughter, Selina Maldonado; sister, Patricia Lee Howard Clark and husband Ed. She is also survived by  her brother-in-law, Stephen Barry; sisters-in-law, Patricia and husband Brendan, and Joan; mother-in-law, Mary Irene Barry and her beloved friend, Dottie. Donna Mae is predeceased by her husband Michael Barry; parents, Marion and Margaret Huff and sister, Jean Huntley. She was a loving mother, grandmother, friend and will be dearly missed by all who knew her.