We, at Swilley Funeral Home, wish all of our nations veterans, past and present, a Thank You for your service. 

​Tampa Florist

813-931-1998

MINTZER, Janice Marie, 70, of Tampa passed away November 8, 2020. She is survived by her loving and devoted husband Derek G. Mintzer; mother, Eva Smith; sons, Greg Olmsead, Jason Olmstead and Derek G. Mintzer, Jr; daughter, Michelle and her husband Peter McDonald; grandchildren, Sarah Olmsead, Brandon McDonald, Marley McDonald, Morgan McDonald, Karlie Mintzer and Hunter Mintzer; 4 sisters and other loving and caring family and friends. She will deeply missed by all who knew and loved her. Visitation will be from 10:00-11:00am with funeral service at 11:00am at Gospel Baptist Church, 919 W Kirby Street, Tampa, Thursday, November 12, 2020. A luncheon will be provided following services. Interment will be at 2:00pm at Florida National Cemetery in Bushnell, FL.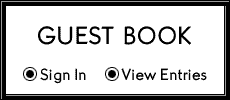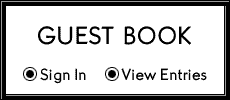 CAUDILL II, Damon Randell, of Tampa, FL May 23, 1984 - November 8, 2020. It is with a crushed heart that I am announcing the sudden passing of my son "Damie" due to a tragic pedestrian car accident, Sunday, November 8, 2020. Damon was a beautiful boy and grew to be a very handsome man resembling one of his favorite entertainers, "Slim Shady", and he was happy for the comparison. Damon was extremely intelligent and could have become anything he wanted to be. As he was finding himself in the last several years, I am sure given more time he would have done great things. Damon is now joining his maternal grandpa Dwight Christian who also recently went to heaven. He is also predeceased by his paternal grandpa Stuart Caudill Sr. He is survived by his mother Penny Brand and her husband Jason, as well as his father Damon Caudill Sr. Damon had only one sister Desiree Muñoz. As they were growing up it was just the three of us making happy memories we will cherish to eternity. He is also survived by his maternal grandmother, Patricia Root and paternal grandmother Shirley Caudill. Damon leaves behind his only child Kaiden Caudill, whom he adored and cherished as his greatest achievement. I'm sure Damon is comforted knowing he is in capable hands of his mother, Shanda Brier. Damon has numerous cousins, aunts, uncles, and friends who will miss him greatly and always. He also had two bonus/step brothers by marriage, Zack and Devon Brand. "Oh my dear son, I am truly devastated and forever heartbroken by this tragedy. Until we meet again, my baby." Love Mommy. Graveside service will be 11:30am, Monday, November 16., 2020 at Orange Hill Cemetery, 4900 E. Chelsea Street, Tampa, FL.

MCMILLAN, Robert Fred best known as Bob passed away November 18, 2020 at home in Tampa, FL with his wife by his side. He and Ann moved from Colorado about 30 years ago. Bob was born in Peoria, IL to the late Cecil and Roberta McMillan. He was an Air National Guardsman, and a lover of British motor bikes. He is survived by his wife Ann Pipkins; 2 sisters, Ruth Ann Cook and Candace McMillan-Wolf. Memorial services will be at a later date.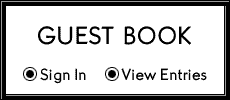 BRANZ, Jane Rebecca Dunlap, of Tampa, FL passed away November 26, 2020. She was a devoted daughter, wife, and loving mother. Jane was born to Nathaniel Tarrant and Julia Dupree Dunlap January 14, 1923 in Pinehurst, Georgia. Jane attended Tampa schools. Before she married Harold Glenn Branz on February 18, 1946, she worked at Drew Field. She and Harold were married 61 years until Harold passed away in 2007. Jane and Harold raised two daughters, Judy and Linda. Jane was a stay-at-home mom until her daughters became teenagers, and she began working for Honeywell. Jane cared faithfully for her mother and disabled brother and loved dancing, genealogy research, sewing, gardening, and socializing with friends. Jane was predeceased by her sisters Elizabeth Dunlap and Doris Yates and brother Harry Dunlap. She is survived by two daughters, Judy Brown and husband Ed, and Linda Fox; two granddaughters, Carrie Fox and Ashley Thomas and husband Stephen; two great grandchildren, Brooke and Whitney. A graveside service will be 11:00am Thursday, December 3rd at Myrtle Hill Memorial Park Cemetery, Tampa, FL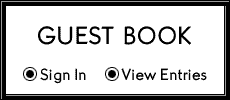 JONES, Richard H. Sr, of Gainesville, FL, passed away, November 28, 2020. He was a proud US Navy veteran serving during WWII and was an avid golfer. He was born in Dumont, NJ to Fred Jones and Lillian Hess. He is survived by his sons Richard Jones Jr (Tara), David Jones (Rebecca); sister of David and Richard, Kathryn Jenkins (Mike). Richard's son and daughter, Richard H. Jones III and Molly Jones. David's daughter, Abigail Jones, Richard Sr was predeceased by his wife, Dorothy Ellen Jones. A celebration of Life will be held in Ohio.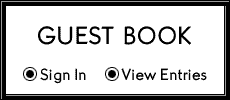 TORRES, VELAZQUEZ, Jose Angel  20 of Tampa passed away tragically in an auto accident November 23, 2020 on his way to work. He is survived by his family in Tampa and his birth place of Coamo, Puerto Rico.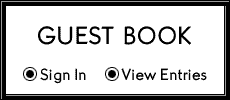 VANDERS, James Bryant Sr, of Tampa passed away December 11, 2020 surrounded by his loving family. Mr. Vanders was retired as Conductor with the CSX Railroad, was a Past Master of Turkey Creek Masonic Lodge #248, Past Presiding Officer of many Appendant bodies and was a WWII Veteran of the US Army Air Corp. He was a beloved husband and father to his wife and children. He is survived by his children, Linda Diane Wise, Richard Wayne Davis, Nancy Susan Hostler, James B. Vanders Jr, Deborah Dee Bill and Valarie Vanessa Hayes, as well as several grandchildren and great grandchildren. Mr. Vanders was predeceased by his wife Jessie Ruth Vanders and son, Charles Andrew Vanders. Graveside services will be conducted by Turkey Creek Mason Lodge #248 at 2pm, Saturday, December 19, 2020 at Sylvan Abbey Cemetery, Clearwater, FL.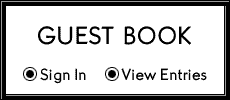 WILLIAMS, James Edward Sr, "EDDY" went home to be with Jesus on Monday, January 11, 2021. He was born in Tampa, FL on March 18, 1951 to Jasper and Martha Williams. He was an All State Linebacker for the Hillsboro High School Terriers and was in the graduating class of 1969. After accepting Jesus Christ as his personal Savior, he was called into the ministry full time. He went on to receive his Master in Religious Education from Southwestern Theological Seminary. Eddy pastored churches in Ft. Worth, TX and Tampa, FL. He served as a missionary with the International Mission Board for almost 20 years in Mexico, North Africa and the Caribbean. Most recently, Eddy served as a Chaplain with St. Joseph Hospital South. An avid fisherman, he enjoyed fishing from his kayak. He loved spending time at the beach and watching sunsets with his wife Kathy. Eddy had a heart for people. His mission in life was to reach as many people as possible with the Gospel of Jesus Christ. Many have said, " to know Eddy was to know Jesus," Eddy is survived by his beloved and devoted wife of 51 years Kathy, his 5 children, Jenny Williams (Lou), Eddie Williams Jr (Dominique), Hugh Williams (Stacey), Timothy Williams, Debby Williams (Kedar); 15 grandchildren; brother Rick Williams; sisters, Linda Williams and Bea Solgard and his dog Little Eddie. He was a husband, father, proud grandpa, brother, uncle, pastor, missionary, chaplain, fisherman, grill master, shaved ice king, and joyful Christian. He fought the good fight, he finished the race, he kept the faith. We mourn his death, but rejoice in his gain, and look forward to the day we re-unite in Glory. Until then, he will be sorely missed by many who loved and knew him. To God be the Glory. Memorial services will be at Christ Fellowship Church, 300 E Sligh Ave, Tampa, Saturday, January 23, 2021 at 11am with visitation from 10am until service time. For those who cannot attend, the memorial services will be live streamed. https://christfellowshiptampa.com/live.