We, at Swilley Funeral Home, wish all of our nations veterans, past and present, a Thank You for your service. 

DALFINO, John Mark, 58, of Land O'Lakes, Fl went home to be with the Lord on May 4, 2022. He is survived by his wife Kristine; mother, Katherine Dalfino; brother, Daniel Dalfino (Tonya); children, Jarryd (Bethany), Amanda, Adam, Joseph (Jamie); grandchildren, Elia, Cora, Mason and Maddix. John is predeceased by his father Gaetano Dalfino who passed away February 2021. All are welcome to attend the Memorial Service on May 14, 2022, 2:00 pm at Central Bible Chapel Missions, 12024 Gunn Highway, Odessa, FL 33556. Fellowship of family and friends will follow immediately in the Church dining hall. In lieu of flowers, donations may be made to onebreathatatime.net or One Breath at a Time, P.O. Box 4619, Tampa, FL 33677. John was loved by many and will be missed by all.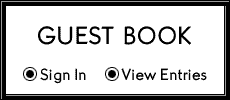 QUINONES MENDEZ, Leonor, 83, of Seffner passed away peacefully May 7, 2022, surrounded by her family. She is survived by her siblings, Hilda Quinones Mendez, Carmen Quinones Mendez, Jose Quinones Mendez, Emerita Quinones, Gladys Quinones Mendez and many nieces, nephews and friends. Visitation for family and friends will be from 6:00-8:00 PM, Friday, May 13, 2022, at the funeral home, 1602 W Waters Ave, Tampa, FL

CHALKER, John David, 29, of Tampa, passed away May 31, 2022. He is survived by son: John David Chalker Jr; his brothers, Dylan Beers (Victoria), Matthew Stefanel (Heather), Joe Carrion (Jamie); sisters Angel Chalker (Otis), Felecia Wallace (Brian); he is also survived by many nieces and nephews. John is predeceased by his parents, Hugh Chalker and Louise Cicala. Services will be from 6:00-8:00pm Monday, June 6, 2022, at the funeral home, 1602 W Waters Ave, Tampa, FL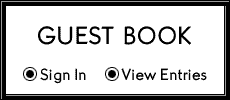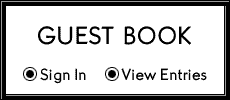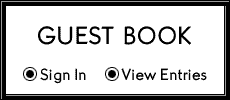 KELLEY, Barbara Jean (Boyer), 75 of Tampa, FL passed away peacefully in her home on June 10, 2022, with her loved ones by her side. Barbara Jean was born in Omer, Michigan to William and Jean Boyer. She is preceded in death by her daughter Tammy Blata, her son David Blata (D.D.) and her brother Bradley Boyer "Jim". She is survived by her 3 beloved children, Melissa Blata, Michael Blata (Becky), and Shane Blata (Amy), her lifelong friend Jake Kelley, and her 2 sisters Liz "Sis" Pyne and Judy Bilacic. Also surviving Barbara are her 8 beloved grandchildren: Devin, Merissa (Lukas) Aleece (Curtis), Hannah, Brandon, Seth (Destiny), Ava and Jessica. Along with her 2 great-grandchildren, Ayden and Logan; and 1 on the way, Mallorie Jean.  The simplest pleasures in life brought great joy to Barbara. She loved having coffee dates with her friends and family, even if it were over the phone. She very much enjoyed reading a good romance novel on a relaxing day. Playing different card games and dice games with her family were one of her fondest pastimes. Barb was also very fond of shopping, she loved to accessorize her outfits and she was often the best dressed in the room. Barbara's greatest pleasure of all though, wad raising her 5 children and watching her grandchildren grow. Barbara was a woman of great strength, both physically and emotionally. She never stopped being a mother, role model, and inspiration to her children and grandchildren, even in her toughest of days. Barbara was also a very brave soul who fought a strong and courageous battle against pancreatic cancer. Barbara's memory will forever live on through her children and grandchildren and the impact that she has left throughout her lifetime will never be forgotten. She is finally free to rest peacefully in the Heavens above and be reunited with all the loved ones she has lost along the way. A celebration of Life will be announced at a later date.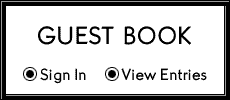 MARRA, Ralph Joseph, 65, of Tampa, FL went home to meet his Lord and Saviour June 14, 2022. Ralph is survived by his wife Mary Frances; daughter, Cynthia Millsap, son, Joseph Marra and wife Meghan, daughter Elizabeth Sevigny and husband Nathan R Sevigny; grandsons, Brenner Sevigny, Shane Sevigny and Corbin Millsap. A Celebration of Life will take place at 1:00 pm, Saturday, June 25, 2022, at Northwest Tampa Church, 5131 Gunn Highway, Tampa, FL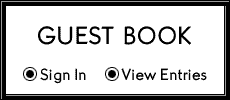 RODRIGUEZ, Luis Aristidez, 43, of Tampa passed away June 12, 2022. He is survived by his children, Luis Rodriguez, Julissa Rodriguez, Angel Rodriguez, and Aristidez Rodriguez; father, Luis Rodriguez and (Maury) and His life partner Ashley. A celebration of life will be 6:00-8:00 pm Friday, July 1st at the funeral home 1602 W Waters Ave. Tampa, FL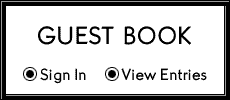 SIMS, Dean Pridgen Sr, of Tampa, Florida, has entered eternal life on Tuesday, June 28, 2022. His spirit is carried on by his five children (Erika, Dean, Danielle, Jackson, and Emmalee) two grandchildren, (Zoey and Noah), his fiancé (Theresa), and two nieces and nephew (Ashley, Kristin, and Thomas). Dean's presence filled a space with his joyous laugh and huge heart. His favorite pastimes included growing his seasonal vegetable garden (which seemed to have endless weeds), grilling over a pile of natural cut wood while watching the buffalo and wild pigs from his back porch (because propane was sacrilegious), golfing (although no one else was allowed to hold the score card and he always won), feeding corn to the squirrels (so they wouldn't eat his fruit trees... they were very fat squirrels), letting his dog come nap inside on the sofa with him (sometimes two or three), and spending time with his family and loved ones when he wasn't playing on a piece of machinery on his ranch (usually with his kids watching through binoculars to make sure he didn't get stuck in a hole). He had a passion for the simple life while driving in the fast lane, and he enjoyed every minute of the ride. Whether it was one car or two that ended up in Lake Wire, who can remember, but Dean sure did have one hell of a time! He was the second-generation owner of his late father's founding company, Sims Crane and Equipment, where his legacy will continue to evolve with his children. A celebration of life service will be held in memory of Dean at Victory Church, 1401 Griffin Rd, Lakeland. FL on Monday, July 11, 2022, at Noon. Feel free to wear your brightest colors in remembrance of Dean's eclectic taste in golf attire, plaid encouraged! Instead of flowers, the family would appreciate donations to be made to the Sims Family Foundation so that his generosity may be carried on for years to those in need. Any flowers will be sent directly to the church.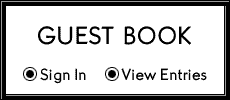 OTERA, Larra E, of Tampa, Fl passed away May 14, 2022. She is survived by her family and friends. A celebration of her life will be 1:00 - 3:00 PM Saturday, July 9, 2022 at Swilley Funeral Home, 1602 W Waters Ave.

HASBUN, Santiago Jorge, 58, of Tampa, Florida passed away July 3, 2022. He was born in Santo Domingo, Dominican Republic to Roberto and Gladys. Santiago is survived by his son, Stephen Jorge Hasbun, daughter, Stephanie Marie Hasbun; 3 grandchildren, Julianna Marie Perez, Julian Julio Perez and Nicolas Yuniel Perez; 4 brothers, Leopoldo Hasbun, Federico Hasbun, Robert Hasbun and Oscar Hasbun; sister, Raisa; mother of his children and remained a close friend, Sandra Hasbun. Prayer service will be 3:00 pm Sunday, July 10, 2022, at the funeral home with visitation until 5:00 pm for family and friends.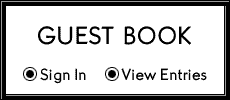 MURRAY, Clarence Heywood, 80, of Tampa, Florida passed away, Thursday, June 30, 2022. He was a big man with an even bigger heart. He is survived by his wife, Brenda Gail Landers; children and those who were as close to him as his own children, Daniel Sullivan, April Sullivan, Craig Murray, AnnaMarie Harrell and Woody Murray; grandchildren, Brianna Sullivan, DeShawn Sullivan, Caleb Reed, Kayla Reed and KeShawn Reed. No services at this time.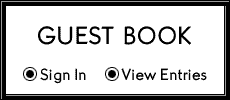 SAROZA, Ramona Nelida, 96, of Tampa passed from this life to her eternal home, July 11, 2022. Ramona was born in Cuba, to Ramon Castro and Virginia Gonzalez. She is predeceased by her husband Enrique Saroza her brother, Raul Castro and sister Gladys Declet. She is survived by her daughter Ana M. Saroza; brother, Ramon Castro (Consuelo); 3 grandchildren, Anabel Perez (Joey), Amanda Perez and Francisco Gabriel Perez. Visitation for family and friends will take place from 1:00 - 3:00 pm Friday, July 22, 2022, with prayer service at 2:00 pm. Services will be at the funeral home, 1602 W Waters Ave.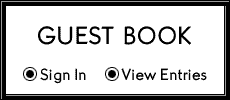 VARGAS, Eduardo, 77 of Land O'Lakes, FL passed away July 11, 2022. He was born in Anasco, Puerto Rico September 7, 1944. Eduardo is survived by his son Eduardo Vargas Jr (Mabel); 2 daughters, Aida Malave and Damaris Vargas; 7 grandchildren and 6 great-grandchildren. A visitation for family and friends will be from 6:00 - 8:00 pm, Friday, July 15, 2022, at the funeral home, 1602 W Waters Ave, Tampa.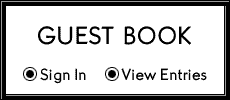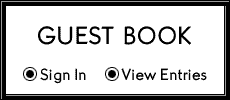 OAKES, Hilda Harden, was born in Iron City, Georgia, on October 11, 1924, to Ava Lee George Harden and George King Harden. She passed away at Angels Senior Living in Land O'Lakes, Florida, July 12, 2022. Hilda spent most of her life in the Tampa area. She was a proud graduate of Hillsborough High School, class of 1943. She received a BA in education from Eckerd College when she was in her 60's. Hilda worked as a legal secretary in Tampa for several years before moving to Jacksonville in 1952. She worked as a legal secretary there for about 10 years and also was a fasion show director for Sarah Coventry, Inc. there starting in 1958. She moved back to Tampa in 1962 to accept a full-time position as a manager for Sarah Coventry, finally rising to the position of Regional Manager. She remained with Sarah Coventry until 1974. Then she returned to the legal field and became a licensed paralegal. Hilda was a vivacious woman known for her sense of humor and her amazing card playing ability. She was a fantastic artist, crafts person, and decorator. Hilda was a strong woman who fought for what she believed in. Hilda was predeceased by her parents and her dear sister, Ava Lee Harden Ferlita. She is survived by her daughter Linda Oakes and Linda's 3 children: Lindsay Oakes, George Spencer Oakes, and Mark Eggers (Penni) and Mark's 2 children and his grandson. She is also survived by her niece Susan Ferlita Atwood (Frank Ruiz) and Susan's 2 children, 5 grandchildren, and 3 great grandchildren. Hilda leaves her dearest friend Mary Gaulden to cherish her memory of their wonderful times together. We are grateful to Courtney Keller and the other staff at Angel's Senior Living for their care of Hilda during her last months. As per Hilda's wishes, cremation was chosen, and there will be no service.

RODRIGUEZ MAISONET, Juan, 69, of Tampa formerly of Vega Baja, Puerto Rico passed away July 21, 2022, with his family and friends by his side. Juan was a loving father, husband and friend to all who knew him. His family will miss him deeply. A Celebration of life will be from 6:00-8:00 pm, Minday, July 25, 2022, at the funeral home, 1602 W Waters Ave.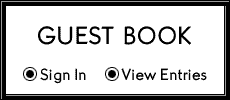 WALKER, Louise, E. 90, of Tampa passed away peacefully at home with her family by her side on July 23, 2022. She is survived by her son, Robert and wife Teresa Walker; 5 grandchildren, Kathy (Mark), Robert Jr. (Kelly), Shelly (Jason), Sarah (John) and Tommy; 3 great grandchildren, Carter, Spencer and Bryce (Gaby); 1 great-great grandson, Luca Walker; sister, Dorothy Partridge and brother, Lamar Metts. Graveside services will be 10:00am Wednesday, July 27, 2022, at Myrtle Hill Memorial Park Cemetery, 4207 E. Lake Ave, Tampa. Her neighbor and friend Vernon Wallace will be officiating.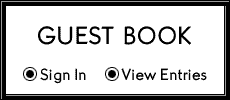 HATLEN, CORA SHAREY, passed away, July 13, 2022. She is survived by her husband, son and her loving family and friends.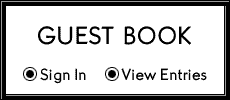 CARPENTER, Shane age 27 passed away on July 24, 2022, in Tampa, FL. He is survived by his momma Sherry, his father Craig, his sister Heather, his brothers, Seth and Evan, his grandparents Harry Carnahan, Mary Lou Carnahan and Shirley Carpenter, his beloved aunt Tracy Anderson, cousin Morgan Beard, niece Claire, nephews, Conner and Reid and so very many wonderful friends and extended family. Shane graduated from Florida State University with a Bachelor's degree in Writing, Editing and Media. He was currently working at DigiCert as a marketing writer. Shane was a State Champion wrestler at Creekside High School in St. John's Florida, was on the football team, and involved in Best Buddies. Prior to moving he also wrestled and played football at Gateway High School in the Pittsburgh area. 

Shane was an active, social individual who was a winning Mixed Martial Arts fighter, coached, and taught wrestling for MMA and Rickards High School. He was a member of Phi Sigma Kappa and loved all his brothers.

Shane was a exceptional person. His friends and family remember him as a true friend, cared deeply about others, a counselor, warrior, winner, and remained humbled. Life of the party, and larger than life. In his final act of caring, Shane was an organ donor.

Visitation for family and friends will be from 5-7 pm Friday, July 29, 2022, at Northwest Tampa Church, 5131 Gunn Highway, Tampa, FL with funeral service at 7pm.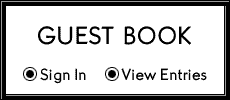 GONZALEZ VALIDO, Juana, 90 of Tampa passed away July 22, 2022. She was born in Cuba to Emilio Gonzalez and Maria Regla Fernandez. Juana is survived by her son, Juan C. Valido; 3 grandchildren; six grandchildren; brother Rene Gonzalez and sister Gladys. The family will receive friends August 1, 2022, from 11:00am-12:30pm at the funeral home with prayer service 12:30pm with Deacon Frank Henriquez of St. Paul's Catholic Church officiating. Entombment will take place 2:00pm at Sunset Memory Gardens, Thonotosassa, FL.