We, at Swilley Funeral Home, wish all of our nations veterans, past and present, a Thank You for your service.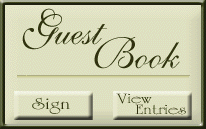 CARUTHERS, Henry F, "Pete" 87, native of Tampa, Fl, went home to be with his Lord and Savior July 1, 2017 surrounded by his loving family. He is survived by his wife of almost 67 years, Betty; his children, Karen (David), Kathy and Darryl (Rachelle); his seven grandchildren, nine great-grandchildren, and one great-great-grandson; sister Mary Shirah. Pete is predeceased by his son, Doug. Pete was well known by many; he never met a stranger because he always had a story to tell no matter the age or occasion. Pete loved to pilot a plane, fish and could play almost any instrument. Most of all he loved his wife, who has always been his sweetheart and never left his side. Thank you to all our family and friends for your loving support. He was a member of Idlewild Baptist Church and was a veteran of the U.S. Navy serving during the Korean conflict. In lieu of flowers, donations may be made to James A. Haley VA Hospital. Celebration of his life will be from 4-7 pm on August 4, at his home on Lake Magdalene.

STEWART, Nicholle Reneé (Chadbourne) 46, of Tampa, went home to be with our Lord and Savior Jesus Christ July 5, 2017. She was born in Nashua, NH July 7, 1970, the daughter of David Alfred Chadbourne and Victoria Anne (Dunn) Chadbourne. She graduated from Seaside Christian Academy. She is survived by her husband, James Henry Stewart II; children, David E. and Tyler J. Stewart; parents David Chadbourne (Tricia), Victoria Chadbourne; sister Michelle Pace (Shannon); brothers, Andrew Chadbourne, Darren, and David Chadbourne (Steph); nieces, Valerie Pace, Victoria Morrow; nephew Joseph Pace; aunts Valerie Seligman (Mort), Jane A. Kerns (Bruce). She was preceded in death by sister, Sheri Lynn Chadbourne Morrow. A visitation for family and friends will be from 6:00 - 8:00 pm, Friday, July 14 at the funeral home, 1602 W Waters Ave, Tampa, also from 12:00 - 1:00 pm at Citylife Church, Saturday, July 15. A celebration of life will be held at Citylife Church 1:00 pm. Interment will follow at Myrtle Hill Memorial Park Cemetery. Flowers are welcome or memorial donations may be made in her memory to "Moffitt Cancer Center Foundation", P.O. Box 23827, Tampa, FL 33633 (Designated for Research)

ECKEL, Dwight M, 100, of Tampa passed away July 9, 2017. He is survived by his wife Marjorie; daughters, Kathryn Little of Wisconsin and Merri Jo Poortvliet of Tennessee; eight grandchildren; 12 great-grandchildren and one great-great-grandchild. A celebration of life wikll be held at 3:00 pm, Sunday, July 16, at Oak Grove United Methodist Church, 2707 W Waters Ave. In lieu of flowers, donations may be made to P.E.T. of Florida., P.O. Box 32126, Tampa, FL  33679

HANCOCK, Eileen G. age 103, passed from this life on July 15, 2017 while residing at an ALF in Tampa, FL. She is survived by her children, Mary Louise Simons (Jack), Charles Hancock (LaDonna), H. Frank Hancock, (Frances M.), Gene Hancock (Frances A,); her 7 grandchildren; 11 great-grandchildren; and her one great-great-granddaughter. At Eileen's request there will be no viewing or service.

KYTE, Florence L., 84, of Tampa passed away, July 14, 2017. She is survived by her sons, L.C. (Cynthia) and Jeff (Sonya); daughters, Karen Davis (Tom) and Judy Walker (Jeff); 10 grandchildren; 22 great-grandchildren; and sister, Ida Powell. Florence is predeceased by her loving husband, Leroy (Jack) and granddaughter, Kandi Turner. Celebration of Life will be at the Gospel Baptist Church, with Pastor Scott Pickle Officiating. Services were held at 6:00 pm Thursday, July 20, 2017

MCCASKIE, James Joseph, 68 of Tampa, passed away July 19, 2017. He is survived by is wife, Pat; sons, Sean McCaskie and Christopher McCaskie; daughter, Heather Smith; 11 grandchildren; 5 great-grandchildren and one on the way. Mr. McCaskie was a Airforce veteran serving proudly defending his country. A Celebration of his life will be from 2:00 - 4:00 pm, Saturday, July 22 at the funeral home, 1602 W. Waters Ave. Memorial service will be held at Florida National Cemetery at a later date.

HINES, William B. 92, passed away July 25, 2017 in Charlotte, NC while under the care of his son. Bill was a long-time resident of Brandon, FL. He was preceded in death by his wife, May Boyer Hines and sister, Lisa Goggens. Bill is survived by son, William (Billy); his daughter, Donna; several grandchildren; and brother, Stanley Hines and sister, Winifred Glass. Bill was born in Everett, PA to parents, William J. and Winifred D Hines. Bill served during World War II in the Army Air Corps, and was stationed in England. He was a successful feed salesman with ConAgra and later with Lakeland Cash Feed. His hobbies were hunting, fishing, and trap shooting. He excelled in shooting and loved playing Eucre (cards) and golf with his pals at Silver Dollar Gun Club. Private family interment will be at Florida National Cemetery, Bushnell, FL.