We, at Swilley Funeral Home, wish all of our nations veterans, past and present, a Thank You for your service. 

EZELL, Mrs. Dianne Sylvia (Jacobitti), born on November 27, 1937 in Irvington, New Jersey, passed away, January 6, 2019. Dianne graduated form Brewster Tech in 1993 with a degree in Child Care and Development. This certainly became her passion. Dianne moved into her daughters home to help care for her granddaughter Destiny from the time she was 9 months old becoming her second mom as well as grandma. This is where Dianne passed away at home with her family. After Dianne graduated from Brewster Tech with all "A's" she began to work at Creative World as a child caregiver until she retired in 2000. Dianne had so much joy in what she was doing, this was the best choice she had ever made: she loved the children and they loved her. Dianne enjoyed children to the fullest, teaching them and watching them grow made her happy. Dianne is preceded in death by her son Michael Gerard of Texas. She is survived by her daughter Pamela and granddaughter Destiny Dianna both from Florida; two sons, Vincent and Robert both of New Jersey; grandchildren, Logan N. and Michael G, both of Texas and Vincent and Patrick both of New Jersey; sister, Joan of New Jersey and brother, Arthur of Texas. She loved to read and loved the Florida beaches. Mom, you will forever be missed and never forgotten. I will never forget how you were here for me when I needed you the most. I could have never asked for a better MOM.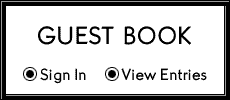 MANNING, John R., 72, A Tampa native, passed away January 25, 2019. He is survived by his wife, Lynn Highsmith Manning, his brother, William D. Manning (Carol) of Gates Mills, Ohio, his uncle, Dr. Raymond Reid (Ann) of Tampa, and a number of beloved nieces and nephews. He was predeceased by his parents Bill and Rebecca Manning, and his brother, Eugene R. Manning all of Tampa. He was a graduate of Plant High School and USF. He enjoyed his years of teaching at Buchanan Middle School until his retirement and has remained an active member of the Hillsborough Educators Association - Retired, having served a term as President. He also served as a volunteer Child Advocate for the Guardian at Litem and was a Shriner and a Mason. He grew up at First Baptist Church and was a ordained Deacon, and currently a member of Idlewild Baptist Church. Graveside services will be held at 1:30 pm, Tuesday, January 29, 2019 at Garden of Memories Cemetery. In lieu of flowers donations may be made to the American Heart Association or a favorite charity.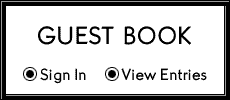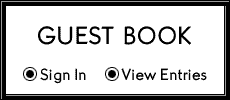 BUTTRAM, Carlis G, Sgt, 90, of Tampa passed away, Feb. 2, 2019 with his family by his side. He was A US Army veteran serving during the Korean war. He is survived by his wife Betty; son's Perry and John Buttram; daughter, Carmen Hunt; grandchildren, Jai, Jarred, Jenna, Jeremy, and Brian; 10 great-grandchildren. Carlis is predeceased by his grandson, Christopher Hunt. Carlis is also survived by his foster daughter, Diana Dirr and her children, Joshua and Brandy; as well as Emily, Randall and Rachel who are the children of Michael Edwards who predeceased Mr. Buttram. Funeral services will be 10am, Thurs, Feb 7 at Trinity Chapel Christian Fellowship Church, 2411 55th Street Tampa with visitation for family and friends one hour prior to service time. Interment will follow at 1pm at Florida National Cemetery, Bushnell, Florida with military honors.

HARRINGTON, Marshall W. 68, of Tampa passed away February 10, 2019. He is survived by his loving wife Pamela; brother, David Harrington; sister, Sharon Shealey and many nieces and nephews. Marshall was a lifelong resident of Tampa. His other passion in life was his compassionate love for all animals. He was the owner operator of Denmark Printing Company. Funeral service will be 10am Friday, February 22, 2019 at Florida National Cemetery, Bushnell, Fl. with military honors. Pastor Eddy William will be officiating service. In lieu of flowers please donate to the Humane Society of Tampa Bay in Marshall's memory, 3607 N. Armenia Ave, Tampa, FL 33607.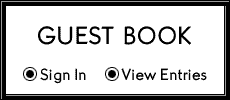 WATSON, Michelle Anne, 62, of Beaumont, Texas, formerly of Tampa, Florida, died Friday, February 8, 2019, at Baptist Hospitals of Southeast Texas, Beaumont. She was born on March 19, 1956 in Paris, France. Michelle is survived by her husband, David McDonald Watson, Sr., of Beaumont; daughter, Stacie Anne Santiago and her husband, Felix, of Tampa, Florida; stepdaughter, Megan Leeann Starnes, of Portland, Oregon; stepson, David McDonald Watson, Jr., of Powder Springs, Georgia; sisters, Lisa Cassidy and her husband, Tom, of St. Petersburg Florida and Celeste Kuhla, of Tampa Florida; grandchildren, Trib Santiago, of Tampa, Florida, Serenity Starnes, of Georgia and Raine Starnes of Alabama. Memorial Celebration of life will be from 4:00 - 6:00pm, Saturday, February 23, 2019 at Swilley Funeral Home, 1602 W Waters Ave. In lieu of flowers, memorial contributions may be made to ASPCA, P.O. Box 96929 Washington, DC 20090-6929 or to Beaumont Pets Alive, 2396 Dowlen Road, Beaumont, Texas 77706.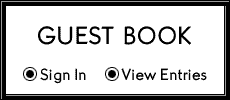 TURNER, Jackie Boyce, 84, of Temple Terrace, FL, went home to be with the Lord, February 14, 2019 with his family by his side. Jackie was a proud U.S. Navy veteran, serving during the Korean conflict. He is survived by his loving wife Betty; sons, Boyce Gene Turner (Barbara "Bobbie"), Eric Charles Turner; grandchildren, Destiny Turner (Kevin), Anitra Jean Turner (Brian) and Boyce Gene Turner II (Niki). Jackie was predeceased by his daughter Penny Leigh Turner and his sister, Betty Ann Gryder. Funeral Services will be 11:00am, Sat, Feb 23, at the funeral home, 1602 W Waters Ave, with visitation one hour prior to service time. Private interment will take place at Florida National Cemetery. In lieu of flowers donations may be made to the Wounded Warrior Project, P.O. Box 758516, Topeka, KS 66675-8516.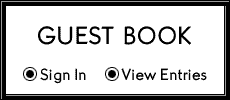 WAGNER, Melvin E, "Corky", 91, of Dade City, FL formerly of Tampa passed away February 13, 2019 under the care of the Rucki Hospice Care Center in Zephyrhills, FL. Corky is survived by his son, Keith Wagner; daughter, Kim Martin; 3 grandchildren, Casey Martin, Blake Wagner and Bethany Martin. Private interment was in Sunset Memory Gardens Cemetery, Thonotosassa, FL.