We, at Swilley Funeral Home, wish all of our nations veterans, past and present, a Thank You for your service. 

​Tampa Florist

813-931-1998

WACHTER, William Guy, 54, of Tampa passed away, July 30, 2020. He was born in Cincinnati, OH in April of 1966. Billie was a meticulous landscaper. He is survived by his mother Margie Coffey; 1 son, TJ; 3 sisters, Karen Fletcher and husband Thomas, Melissa Moore and husband Jim; Donna Wachter; 6 nieces and nephews and 3 great nieces and nephews. Billie will be missed by all who knew and loved him. No services are scheduled at this time.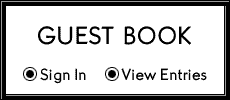 STEINHOFF, Golie Mae, 68, of Tampa, passed away, July 30, 2020. She is survived by her sisters, Shirley M. Collins and Amanda Rigney both of Tampa and many other loving family members. Graveside service will be 11:00 am, Tuesday, August 4, 2020 at Limona Cemetery.

HORNER, Ida Doris, 99, of Tampa went home to be with the Lord, July 31, 2020. She is survived by her brother, Ray Umlauf; grandson, Donald "Skip" Crowder; daughter-in-law, Rhonella Crowder. Doris was predeceased by her husband George Horner and son Donald Baxley. Doris was one of the original WWII Rosie the Riveter and was a gentle sweet spirit who will be greatly missed. Funeral services will be 12:00 noon, Thursday, August 6, 2020 at the funeral home, 1602 W Waters Ave, Tampa. Private interment will take place at Florida National Cemetery, in Bushnell, FL.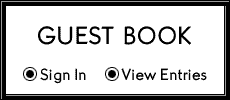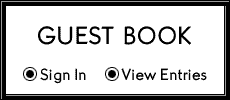 PITTS, Larry Hulon, 81, of Tampa, passed away August 18, 2020. He is survived by his loving wife, Mary Jane; children, Robin Guillion, Emily Glassen  husband Earle, Ronnie Manning wife Penny, Barry Pitts wife Carol, Joel Pitts, Grace Mills husband David, Daniel Pitts wife Gwen, Hope Dionne and Judy Biggs; several grandchildren and great grandchildren; brother, Richard Pitts; sister Judy Armstrong as well as many nieces, nephews, and cousins. Graveside services will be 1:30 pm Monday August 24, 2020 at Hillsboro Memorial Gardens Cemetery in Brandon, FL.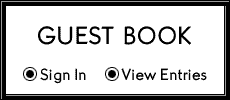 DINNING, Wilbur Newell, 95, of Tampa, FL passed away August 23, 2020. He is survived by his daughters, Joyce Miller husband Ricky, and Marilyn Garcia; daughter-in-law, Lori Dinning; grandchildren, Melanie Loukes husband Jay, Ian Bowyer wife Sarah, Allison Menendez husband James, Matthew Dinning wife Hannah and Victoria Dinning; great grandchildren, Liam Bowyer, Faith Bowyer and Gideon Bowyer. Services for the immediate family will be at the funeral. Interment will be at Garden of Memories Cemetery, 4207 E Lake Ave, 12:00 noon Saturday, August 29.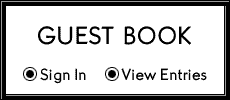 HARLEY, Nancy Fripp, born July 30.1939 in St. Petersburg, FL passed away August 27, 2020. She is survived by her daughter Jane Sultenfuss and husband Paul and granddaughter Sydney Lee Sultenfuss; son, Mike Harley and wife Karen and their children, Garret and Mackenzie. Nancy was educated in local schools graduating from Plant High School. She attended Florida State University where she was a member of Alpha Delta Pi Sorority. She was a former member of the Junior League of Tampa and a member of Sacred Heart Catholic Church. In memory of Nancy, those who wish may make contributions to the Juvenile Diabetes Foundation, 9600 Koger Blvd, N. St. Petersburg, FL 33702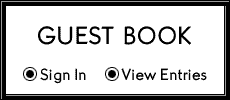 PETERS, Emily Eileen, 67, of Clearwater, FL, passed away September 1, 2020. She is survived by her husband Oren; her daughter; son; six grandchildren; three great grandchildren an sister. Emily and her husband Oren were the former owners and operators of Springs Florist in Tampa for many years. Graveside service will be 10:00am Tuesday, September 8,2020 at Orange Hill Cemetery, Tampa, FL. 

REDMAN, Dolores T, 90, of Temple Terrace, FL, passed away September 2, 2020. She is survived  by hers, Steven (Cindy), William (Kathy), Larri (Cheryl); daughters, Elizabeth and Dawn Redman; 114 grandchildren; 16 great-grandchildren; sister, Janice Gwaltney ( Bernie); brother-in-law, Gerald A. Redman (Joan). Dolores was predeceased by her husband, Claude B. Redman; sons, Claude C and David. Funeral services will be at Christ Fellowship, 11am, Friday, September 11, 2020. Interment will be 1pm at Florida National Cemetery, Bushnell, FL.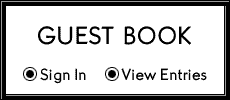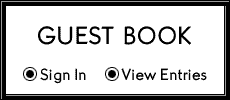 MOCTEZUMA TRUJILLO, Mercedes, (Mercy) age 84, passed away peacefully surrounded by her family on September 6, 2020. She was preceded in death by her husband of 64 years, George Trujillo, Sr. She is survived by her 3 children, George Trujillo Jr, Cindy and Bill Sanders and Richard and Karen Trujillo; 4 grandchildren Christina Fontana (Joe), William Sanders (Nia), Emily Stickle (Jon) and Hailey Trujillo; 4 great grandchildren, Mila Mason, and Monroe Fontana and Billy Sanders; her sister, Charlotte Hermann and her brother, Francisco Dumont. She will be remembered by her family and friends as a warm-hearted woman who loved the Lord, adored her family, and was always serving and sewing for others. The angels in heaven were rejoicing and cheering her name as she approached the throne to hear God announce to a crowd of thousands, "Well done my good and faithful servant." She is home. Just to the side, her loving husband was smiling saying, "He put your mansion right next to mine." Due to Covid-19 regulations, the family will gather for a private celebration of life on Thursday, September 10, at Swilley Funeral Home, 1602 W Waters Ave, Tampa. Interment will take place at Hillsboro Memorial Gardens, 2323 W Brandon Blvd. Brandon FL.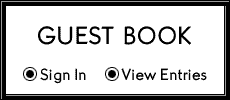 WALKER NORMAN, LUCILLE, knowing how fragile and ephemeral life is, I wanted to make sure my mother's life would be properly documented, Several years ago, I realized how little I actually knew about Mama, her hopes and dreams, the details of her inner life, so I undertook the mission to remedy that lack, for myself and those who come after. I am Charles Patrick Norman, the eldest child of Lucille Walker Norman, 91, who passed away peacefully at home Thursday, September 17, 2020, surrounded by members of her loving family. Lucille was born in Roxton, Texas, on August 23, 1929, the eldest daughter of Floyd Franklin walker and Velva Marie (Edwards) Walker. She grew up on the family farm in the bottomland of Red River near Fulton, Arkansas, during the Great Depression. Although there was a levee holding back the river, the family was often flooded out and had to live in Red Cross tents, returning home after the flooded river subsided. My mother's earliest memories were hoeing her father's cotton rows as a little girl. She hated it. Her father also raised watermelons, and at least once won the prize for the biggest watermelon at the annual contest in Hope, Arkansas, with a melon so big it required two men to hold it up. Lucille remembered her brother's birth, Floyd Franklin Walker, Jr., in June of 1934 also in Fulton, during an epidemic of whooping cough. Lucille's paternal grandparents, James Richard and Mary Frances (Tefteller) Walker, came to Fulton and took the newborn, Junior, a week old, back to Redwater, Texas with them for about a month, to protect him, until the whooping cough had gone. The family eventually settled in Redwater. Lorene Lowry was Lucille's best friend in high school. They would have sleep-overs at each other's houses. Lucille said, "All the teenagers went to the Red Springs Baptist Church. James Chapman had the only car in our group, and about fifteen of us would pack into it, hanging on, all over it, and he would drive us all to church and back home. I don't know now how we did it! Lorene and I would giggle all the time. We had so much fun. She moved away and wrote me when she got married, but we lost touch." After high school at Redwater, Texas, at age 18, Lucille and her friend Louise Child signed up to work at the Lykes Pasco Citrus Packing Plant in Dade City, Florida. After their exciting cross-country bus ride from Texarkana, Texas, to Dade City, Lucille and her friend joined a number of young women from across America in working at the packing plant and staying in a dormitory ruled by a house mother. Eugene Norman, a native of Moultrie, Georgia, a U.S. Army veteran who served in the Philippines, drove a taxi cab and operated a fork lift at Lykes Pasco in Dade City when he met Lucille, convincing her to go on a double date with her friend, Louise, and his friend Ralph Pettis, for hamburgers at Eddie's Drive-In. Eventually he convinced her to be his wife in December, 1948. In 1949, very pregnant with her first son, her doctor advised her of health complications that threatened the lives of her and her unborn child. Afraid of dying far from her mother and family, she and Eugene packed up their belongings in his oil-leaking and smoking 1938 Chevrolet and began a thousand-mile journey to Texas with 36 quarts of motor oil in the trunk. Every thirty miles or so Eugene had to pull over and add another quart of oil. This was before the interstate highways, and not having money for motel rooms, they pulled off to the side of the country road at night and slept in their car. It took them three days to reach Texas. After rejoining her family in Redwater, TX, three weeks later, on September 4,1949, both Lucille and her son miraculously survived caesarian surgery at St. Michael's Hospital, Texarkana, Arkansas, contrary to the dire warnings by doctors that one or both of them were likely to die. Lucille always wanted to be a nurse. She said, "When I graduated from high school, W wanted to go to nursing school, but we didn't have the means. After Charlie was born, I applied to the school there in Texarkana, but the doctor there at the school giving physicals told me I should have another baby while I was young and healthy, and then go to nursing school later. But I still wanted to be a nurse, and was determined to do it. Then I got sick, and discovered I was pregnant again with Dan. Then, two years later, I was pregnant with Tom, and suddenly I had three children under seven years old. I never did go to nursing school." The Walkers were a musical family, Most everyone played an instrument and sang. Lucille played the piano as a little girl, but when she married and began raising her family, a piano was an expensive luxury they could not afford. After their sons grew up and moved out, Eugene told her he would buy her a piano if she would play for him, which she did for years. He loved to listen to her play. After Eugene passed away, she never played again. Lucille loved music and loved to sing. Redwater schoolmates Mary and Johnny Henshaw recalled several years back that when Lucille and her younger sister, Ruthie Jean, got on the bus every morning, they we skipping down the aisle and singing. I remember when I was a child, Mama sang along with the radio for hours as she cleaned house and cooked. My favorite song she sang was "Mockingbird Hill." Redwater, TX was about 70 miles northwest of Shreveport, LA, home of the "Louisiana Hayride," and in the early 1950's she and Eugene made many Saturday night trips to see the contemporary country music stars perform. Lucille said, "We saw just about everyone in country music when they were first starting out, before they became famous. Webb Pierce, Daron Young, Goldie Hill (she married Carl Smith), Jim Reeves, Elvis, the Maddox Brothers and Rose, Slim Whitman, Hank Snow, and Hank Williams. I remember she had an autographed photo of Slim Whitman and several of his records, but she surprised me when she said her favorite country singer was George Jones. She said her favorite at the Hayride was the Maddox Brothers and Rose. "They were like a Mexican group, with real pretty costumes. I don't think they ever got famous, but I really enjoyed their music," she said. "The Hayride concerts started around 8 pm on Saturday nights, and we wouldn't get home until after midnight. We enjoyed every minute of it." In  May, 1958, Lucille and family returned to Florida, first briefly to Plant City, then to Thonotosassa, east of Tampa, having lived in the same home on Grovewood Avenue since 1969. Over the years, after her sons were older, Lucille worked at Shuron Continental and then General Cable in Tampa. She later worked at East Lake Square Mall and Brandon Town Center before going to work at Walmart, eventually retiring at age 85. Lucille was an excellent cook. Her Sunday dinners were highly-anticipated by family and friends, and everyone raved about her buttermilk biscuits, cornbread, hushpuppies, and Christmas fruit cakes. On May 2, 1985, Lucille was widowed when her husband, Eugene Norman, passed away at University Community Hospital after a long illness. She never remarried, saying that no man could take the place of her Gene in her heart. She was also predeceased by her youngest son, Thomas Eugene Norman, daughter-in-law, Sandy Norman, two brothers, Floyd Franklin walker, Jr., and Jim David Walker, and two sisters, Ruthie Jean Odom and Cherry Maxine Hogquist. Lucille Norman is survived by two sons, Charles Patrick (Elizabeth), of Jacksonville, and Danny Franklin of Thonotosassa, daughter-in-law, Diane Norman, children of Dan and Sandy, and Thomas, John and Joseph Norman, children of Lucille's late son, Thomas and Diane if Tampa, FL. She is also survived by ten great-grandchildren, Tammy's daughter, Darian Weaver and Timmy's four children, Ashton, Delaney, Bryson and Rylie Norman, grandson Tommy's (Carla) three boys, Thomas, Justin, and Jacob Norman, and grandson Joseph's two boys, Jax and Elisha Norman, Lucille leaves behind two sisters, Patsy Ann Crumpton of Texarkana, TX and Alice Faye Walker (George) of Tampa, FL. She also leaves behind a number if nieces and nephews, along with a handful of elderly cousins, in Texas. A lifetime member if the Baptist Church, Lucille Norman prayed daily for the health, happiness, and safety of her family. Her love of life, her laughter, and her joy at being surrounded by family will be sorely missed. We cherish the glimpses of her life packed with adventure, hard work, dedication, and selflessness, good lessons on how to love your family, that will live on in our hearts. Thank you, Lucille. Rest in peace. Graveside services will be 10am, Friday, September 25, 2020 at Sunset Memory Gardens, 11005 N. US Hwy 301, Thonotosassa where she will be placed next to her dear husband.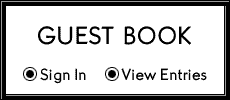 Williams, Gary Owen, 74, of Tampa passed away Monday, September 21, 2020 from a long battle of cancer. He was an Vietnam Army veteran during the Vietnam era from October 1965 until July 1967. He is survived by his wife Rebecca and 2 grown children as well as multiple grandchildren and 1 great-grandchild. He was preceded in death by his parents,  William Walter and Catherine Wilson Williams. A pub crawl will take place Friday, October 9 beginning at 5 PM at the Fishermans, 9602 N Nebraksa Ave going from there to the Oasis and the Why  Not back to the Fishermans. Military Honors will be 1PM October 10th at Chassahowitzka Hotel, 8551 W Miss Maggie Dr, Homasassa, FL 34448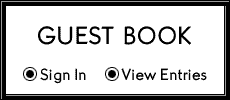 Rivera, Ivette, 49, of Tampa passed away, Tuesday, September 22, 2020. She is survived by her father, Jose A Rivera and mother, Aida L. Santiago; daughters, Stephanie Nieves, Emily Nieves and Llamira Nieves, father of the daughters, Wilfredo (Freddy) Nieves; brothers, Jose A Rivera, Francisco Rivera, Miguel A. Aponte; sisters, Maria E Rivera, Edaniz Rivera, Liz N. Rivera, Liz A Rivera, Omayra Rivera, Raquel Rivera; grandson, Devon (Bubba) A Wells Jr; granddaughters, Ariana (Baby Girl) G. Hunte and Jermira (Buji) L. Allen. she was predeceased by her brother, Jose A Rivera. Graveside services will be 1pm Sunday, September 27 at Orange Hill Cemetery, Tampa, FL.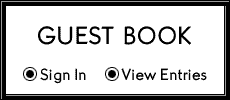 RUBIO, Brenda Lee, 59, of Tampa passed away September 26, 2020. She was born in Tulsa, OK, to William and Margie Fricker. She is survived by her 3 sons, Christopher Christian, Juan Rubio and Ricardo Rubio; 3 daughters, Brandy Christian, Isabel Rubio and Maria Rubio; 2 grandchildren, Anthony Christian and Aliyssa Christian; brother, Billy Joe Fricker. She was predeceased by daughter Leticia Rubio.  Funeral services will be 12 noon, Thursday, Oct 1st at the funeral home with visitation from 10am until service time. Interment will be 1pm at Lutz Cemetery.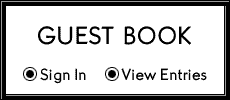 FIGUEROA SANTIAGO, Noemi, 79, of Tampa passed away September 26, 2020. She is survived by her brothers, David and Tomas Figueroa; sisters, Maria E, Raquel, Martha and Ana L. Figueroa. Visitation for family and friends were from 12:00-1:00PM, Friday, October 2 at the funeral home with a brief service at 1:00. Interment was at Rest Haven Cemetery.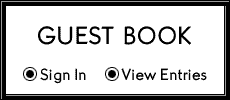 GRAHAM, Shawn Timothy, 55 of Tampa, passed away September 30, 2020. Shawn is survived by his wife Emmanuelle (Emma); mother Janet Graham and his two daughters, Samantha and Shelby. Due to the Corona virus, the funeral home is limited to 30 individuals only. A visitation will be held from 10:30AM - 11:00AM, Tuesday October 6th at the funeral home, 1602 W Waters Ave.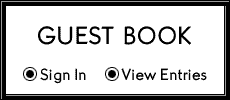 WOODRUM, Paul Richard, 68 of Tampa passed away, September 23, 2020. He was born in Mullen, WVA to Raymond and Mary Woodrum. He was a beloved husband to his wife of 47 years, Joetta Woodrum; son, Paul Douglas Woodrum; daughter, Kellie Caffrey; brother, James Woodrum; sisters, Darlene Johnson and Terry Whittaker; 4 grandchildren and 1 great-grandchild. Paul was a member of the NRA and was a heavy equipment operator for RIPA for 10 years. Memorial services will be held at a later date.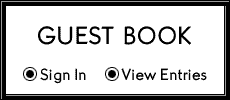 HARE, Barbara Jean, 74 of Seffner, FL, passed away, October 5, 2020. She is survived by her 2 sons, Donnie West and Shannon West; daughter, Tammy Shae Santallana; brother, Bill Slaven; sister, Jackie McCoy; 13 grandchildren and 15 great-grandchildren. Barbara was predeceased by James West. Graveside services will be at 12:30 PM Thursday, October 8, 2020 at Sunset Memory Gardens Cemetery, Thonotosassa, FL.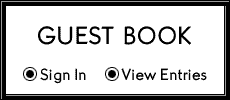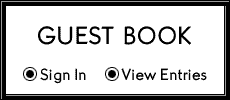 HENSON, David Shane, known as Shane passed away Sunday, October 25, 2020 at a local hospital. He is survived by his father David L. Henson and his mother Erika Henson. Memorial services are pending at this time.