We, at Swilley Funeral Home, wish all of our nations veterans, past and present, a Thank You for your service.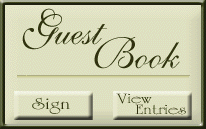 GARMON, Ethel Mildred, 93, of Tampa and Thonotosassa, went "Home" Sept. 23, 2017. She is survived by her son Lloyd and fiance Roxanne; daughter, Carolyn Hankins and husband Stan; grandchildren, Jeremy, Daniel and wife Vanessa, Aubrey and husband Jeff, Stephanie and husband Heriberto and Stephen; great grandchildren, Cayla, Jacob, Sebastian, Holden and one on the way. She was preceded in death by her loving husband Rev. Dr. Lloyd H. Garmon. Mildred served alongside her husband for over 55 years at Drew Park Baptist Temple/Gateway Baptist Church. Funeral services will be at 9:45 am, Thurs, Sept. 28 with visitation from 9am until service time at Fellowship Baptist Church, 13515 Us Hwy 301, Thonotosassa, FL. In lieu of flowers, contributions may be made to Fellowship Baptist Church building fund or Beech Mountain Bible Conference (Back on The Farm), P.O. Box 13712, Tampa, FL 336814. Interment will be 2 pm at Florida National Cemetery, Bushnell, FL.

BETZ, Anna Mary, 90 of Tampa, passed away, Sept. 26, 2017. She is survived by her sons, George J and Stephen Betz; daughters, Christine Wall and Joyce Lock; many grandchildren, great-grandchildren and great-great-grandchildren; brother Manuel "Joe" Alvarez. She is preceded in death by her husband of 61 years, George A. Betz; daughter, Janice M. Wall and son James "Jim" Betz and sister Mary.

MAGGIACOMO, Salvatore best known as Sam went home to be with the Lord October 6, 2017. Sam is survived by his wife Sara; sons, Rick and David; daughter, Laura Ryan' 16 grandchildren; several great-grandchildren and 1 great-great-grandchild. A celebration of Sam's life will be at the Seventh Day Adventist Church, on Linebaugh Ave, 2:00 pm Sunday, October 15.

WILDER, Gordon Earl Sr, 70 of Tampa passed away, October 10, 2017. He is survived by his wife, Starling Wilder; son Gordon E. Wilder Jr; daughter, Laura Reed; grandchildren, Ashley Reed, David Reed II and Elizabeth Wilder all of Tampa; sister, Gale Schenke (Richard) of Valrico and brother, Gregory Wilder (Mary) of Utah. Gordon was a member of the Northgate Baptist Church and served in the Air Force during the Vietnam Era. Funeral services will be 2:00 pm, Friday, October 20 at Northgate Baptist Church. In lieu of flowers donations may be made to the Wounded Warriors Project, 10150 Highland Manor Dr, Suite 330, Tampa, FL 33610.

CHATTIN, Jeanetta "Dusty", 94, of Tampa passed away, October 11, 2017.She is survived by her husband of 58 years, Ronald "Pete" Chattin; sons, James and Rickie Cribelar; grandchldren, Starr Ritchie (Scot) of Savannah, GA, Skye Cribelar, Paul Cribelar (Jennifer) both of Tampa, Michael Carr (Julie) and Michelle Carr both of Indiana as well as her loving great-grandchildren. Jeanetta was predeceased by son William Carr and daughter Lana Cribelar. She was a loving wife, mother, grandmother and friend to all who knew her. Visitation for family and friends will be from 5-7 pm, Sat, Oct 14, with funeral service 11am Sun. Oct 15. Both services will be at the funeral home, 1602 W. Waters Ave. Interment will be in Myrtle Hill Memorial Park Cemetery.

TONER, Pamela Lewis, 66, of Lakeland, Fl, passed away, Oct 12, 2017. She is survived by her sons, Joey Blackwell (Melissa Bryant), Billy Blackwell (Lisa) and Shawn Fleenor (Michelle); daughter, Roberta Evans (Donald); 15 grandchildren; five sisters; and one brother. Visitation for family and friends will be from 7:00 - 9:00 pm, Tuesday, Oct, 17, at the funeral home, 1602 W. Waters Ave.

RIDDELL, Richard Dale, 62, of Lake Panasoffkee, Fl, passed away, October 15, 2017. He is survived by his son, Isaiah (Selina); daughters, Dee Dee (David), Kim and Ashley; grandchildren, Jessica (Derek), Jerrica, Taylor, Georgia (Mark), Jonathan (Caitlin), Haylie, Gage, Tyler, Krista, Kevin, Gaige, Cody, Audra, Carly and Danica; great grandchildren, Derek, Brendan, Elijah, Tinsley, Waylon, Brentley and Kayden; brothers, William, Charlie, Mark and Spencer. Richard was an avid Florida Gator fan, go Orange and Blue. A gathering of family and friends will be from 11:00am until 1:00 pm, Saturday, October 21 at the funeral home, 1602 W. Waters Avenue.

SCHIAVINATO, Anthony Joseph "Tony", 72 of Tampa passed away peacefully, Monday, October 16, 2017 after a short illness surrounded by his family. Tony is survived by his three children, Lisa, Steven, and James; his twin brother Terry; his sister, Joanne Latalla, brother-in-law Jerry; his loving companion Kathy Norton; his four grandchildren.  He is preceded in death by his father, Joseph, mother, Iona and sister Judy. Tony was born Sept 17, 1945 in Chicago, along with Terry. When Tony was a teenager, the family moved from Illinois to Florida. He worked for the City of Tampa and then for Hillsborough County, from which he retired in 2010. Tony was a devoted father who taught his children the value of compassion, hard work and skill that would serve them well throughout their lives. In addition, Tony enjoyed playing golf, riding his motorcycle and the beach. He was a hard-working and caring person, who inspired his family and friends with his integrity, quick wit and zest for life. Memorial services will be 7:00-9:00 PM, Friday, Oct 20th at the funeral home, 1602 W Waters Ave.