We, at Swilley Funeral Home, wish all of our nations veterans, past and present, a Thank You for your service. 

​Tampa Florist

813-931-1998

HALL, Pastor Patricia A., 76, of a lifetime resident of Tampa went home to be with the Lord January 14, 2020 under the watchful eye of her family and nurses with LifePath Hospice. She is survived by her sons Marlin D. Hall and his wife Linda, Terry James Wesley Hall both of Tampa; grandchildren, Marlin D Hall II, Ansley Grace Hall, Josia Hall, Haley Hall and Joshua Hall; great grandchild, Deleina; her best friend and sister in the Lord Doryce Gaskins. A visitation for family and friends will be  9:45 am  Sunday, January 19, 2020 with funeral service at 10:45 am at the funeral home, 1602 W Waters Ave. Interment will follow at Myrtle Hill Memorial Park Cemetery, Tampa, FL.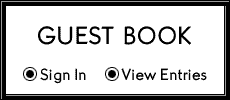 HERNANDEZ, Daniel of Tampa passed away, January 21, 2020 at a local hospital. He was born in Juncos, PR to his late parents  Dolores Hernandez and Juana Melendez. He is survived by his loving wife Gregoria Caraballo Hernandez; 4 sons, Danny Hernandez, Johnny Hernandez, Jose Hernandez and Robert Hernandez; 2 daughters, Denise Cisneros and Amber Hernandez; 12 grandchildren, Johnny Hernandez Jr, Jessica McCormick (Michael), Desiare Hernandez, Brittany Hernandez, Ciamara Hernandez, Alex Hernandez (Samantha), Jaylene Cisneros, Julissa Cisneros, Aramis Cisneros, Domingo Cisneros, Meghan McCormick and Ashley McCormick; sister, Carmen Olivo as well as 4 nieces, Jenny Crespo, Rosie Crespo, Tita Crespo and Carmen Mojica. Visitation for family and friends will be held at the funeral home 1602 W Waters Ave on January 30, 2020 from 10:00 am until 12:00 noon with funeral services at 12:00 noon. Interment will follow at Rest Haven Cemetery, Tampa, FL.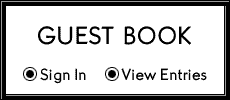 MERCADO, Dedee Ariel, 24 of Tampa passed away, January 27, 2020. She is survived by her mother, Valerie; brothers, Bernardo Avellan and Shawn Crescenzi; sisters, Yazmin and Alanna Mercado; grandfather, Henry Crescenzi; aunt, Melinda Crescenzi; uncle, Henry Crescenzi Jr and many other loving family members and friends. Visitation will be Saturday, February 8, 2020 from 12 Noon until 1pm at the funeral home, 1602 W Waters Ave. Funeral service will begin at 1pm with interment to follow at Rose Hill Cemetery.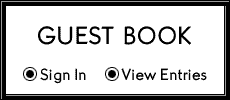 Double click here to add text.

LANE, Timothy Herman, 51, of Tampa passed away February 5, 2020 due to heart complications. Timothy was truly a simple kind of man, very gentle and humble with such Love and compassion for others especially children and animals. He desired to be surrounded by all his family and friends. He was always lending a hand to please whoever was in need.

 One of Timmy's hidden talents was his artistic ability to draw. His sketches were amazing and realistic. As a young man he was taught the true trade of carpentry by his father. Then ventured out on his own and became an arborist, tree surgeon and had a successful business for many years, "The Squirrel In The Tree". 

His most happiest times were when he was on the water saltwater fishing, cast netting, crabbing, scalloping, shucking oysters, curing and smoking meats and cooking crab Chilau for a crowd.

 He enjoyed his beer and cigarettes the casino, playing poker, card and dice games, TV westerns. sci-fi movies, comedy, country and classic rock n roll. He will always be in our hearts. A celebration of life for Timothy Lane and our cousin Bobby Pearson will be held Sunday, April 19, 2020 at Anclote (Gulf) Park 11:00 am,2305 Baillies Bluff Road, Holiday, FL 34691.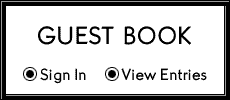 PRIOR, Deborah Jean, 57, of Dover, FL passed away, March 7, 2020. She is survived by her husband Robert L. Prior; daughters, Sonya Prior, Kayla Prior: mother: Norma Buttery; grandchild: Jada Greer; sisters, Joan Haddix and Doris Burke. Deborah was predeceased by her sons, Anthony Bergman and Bryan Bergman. Visitation for family and friends will be from 6:00 - 8:00 pm, Wednesday, March 11 at the funeral home 1602 W Waters Ave. Funeral Services will be at 10:00 am Thursday, March 12 at First Thonotosassa Baptist Church 10650 McIntosh Road. Interment will follow at Florida National Cemetery, Bushnell, FL.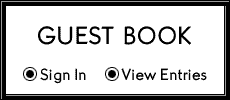 RIDDELL, William Arron best know as "Bill" passed away March 13, 2020 at home in Lake Panasoffkee, FL surrounded by his wife and family. He was born in Tampa, FL. September 11, 1956 to Richard and Naomi Riddell. Bill was a mason by trade but did all aspects of carpentry through his life. He is survived by his loving wife, Deliah Ruth "Rt\uthie" his son, David Riddell his  3 brothers, Charlie, Mark and Spencer and 4 grandchildren. Graveside services will be held at 11:00 am, Saturday, March 21st at Branch Family Cemetery, 8729 Overlook Dr, Temple Terrace, FL.