We, at Swilley Funeral Home, wish all of our nations veterans, past and present, a Thank You for your service. 

​Tampa Florist

813-931-1998

Due to Covid 19 restrictions, some services may be modified.

PORRATA COLON, Pedro Cecelio, 70, of Tampa Florida passed away July 13, 2021. Born November 28, 1950 in San Juan, Puerto Rico to Cecilio Porrata and Felecita Colon. He is survived by his 3 sons, Aram Porrata of PA, Omar Porrata of PA and Oner Porrata of N.C.; 7 sisters and 1 brother; and the love of his life Emma Cardena.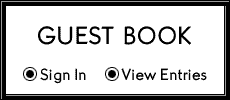 HARRELL, Sharon Lee, 69 beloved wife of Travis R Harrell passed away at home July 15, 2021. She was a wonderful wife, mother, grandmother, great grandmother, sister and friend. Sharon is survived by her husband, Travis R Harrell; sons, Gordon Lee Harrell, Travis Randall Harrell, Charles Lamar Moses and Chester Scott Miller; daughters, Annamarie Faith Harrell, daughter and son-in-law April and Gregory Alexander; 13 grandchildren, Sarah Marie Harrell, Jason Thomas Harrell, Kymberlee Alice Mae Harrell, Brianna Louise Sullivan, Joseph Lamar Harrell, Ariana Nicole Harrell, Gavin Lucas Harrell, Aidan Donald Harrell, Iris Elizabeth Brown, DeShawn and wife Cheyenne Sullivan, Caleb Reed, Kayla Reed, Keshawn Reed; 8 great-grandchildren, Josiah Eugene Thomas, Jeremiah Rashad Thomas, Kaiden Atlas Rollins, Andrew Michael Flint, Atticus Richard Rollins, Emmett Sullivan, Nazzin Reed, T'Amias Reed; sister, Pat and brother in law Matt; brother-in law and sister, Willie Bill and Wanda; niece and nephew Robert and Nancy Greenway, nephew Maxwell Russell Harrell, niece and nephews Robert and Nina Harrell, Melissa and Fred Wyatt, Karen Lance, Buddy and Becky Harrell, Charlotte Ann and many other nieces and nephews and friends. Funeral service will be Tuesday, July 20, 2021 from 7:00 - 9:00 PM at the funeral home, 1602 W Waters Ave, Tampa, FL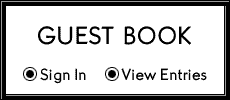 BENNETT, Kay Amber, of Tampa, Florida passed away peacefully on July 22, 2021. Born August 19, 1940 in Ann Arbor, MI to Robert and Grace Seeger. She is preceded in death by her husband David Bennett. Kay is survived by her 7 children, Robert Huger, Debra (Huger) Estright, Richard Huger, John Huger, Timothy Bennett, Daniel Bennett and Matthew Bennett, 9 grandchildren and 6 great-grandchildren. A celebration of her life will be held July 28th 4:00-7:00pm at her home.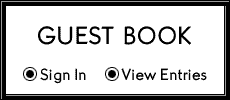 REID, Ann C 87, of Tampa went home to meet the Lord July 27, 2021. She was born in Corpus Christi, TX, raised in Shreveport, LA. Ann is survived by her husband of 64 years Dr. Raymond Reid; sons, Raymond Reid, Robert Reid (Glori), William Reid (Suzanne); 9 grandchildren, Michael, Eve, Matthew, Robert, Adam, Joshua, David, Rachel and Luke. Graveside services will be held 10:00am, Saturday, July 31, 2021 at Lake Carroll Cemetery, Tampa, FL Physical address is 12400 N Armenia Ave and Myers Lane St.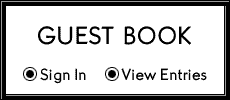 TURNER, Eric Charles, 46, of Temple Terrace went home to be with the Lord August 9, 2021. Eric may have had physical ailments but he was truly ready to make the transition from this earth to his heavenly home where he will be with his dad and sister who went before him. Eric is survived by his devoted mother, Betty J Turner; brother, Boyce Gene Turner (Barbara); nephew, Boyce Gene Turner II (Niki); nieces, Destiny Sarah Turner (Kevin) and Anitra Jean Turner (Brian) and last but not least his great nephew, Boyce Gene Turner III. Eric was predeceased by his father Jackie B Turner and sister Penny Leigh Turner. Funeral Services will be 4:30 pm Tuesday, August 17, 2021 at Tabernacle of Praise, 9505 E Fowler Ave. Visitation for family and friends will be from 4:00 pm until service time.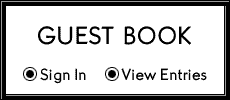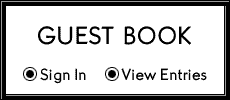 SMITH, Eva L, 96, of Tampa went home to be with the Lord, August 12, 2021. She is survived by her daughters, Becky Carlisle, Margie Sharp (Doug), Johnnie Williamson (Timmy) and Lucy Moye (Carrol); 13 grandchildren and numerous great grandchildren. She was predeceased by her husband Earl Smith her children, Linda Mizell, Janice Mintzer and Fred "Bucky" Croft. Eva was a member of Gospel Baptist Church, in Tampa. She was a loving mother, grandmother and great grandmother and a blessed friend. Funeral services will take place at 11:00am, Thursday, August 19, 2021 at Gospel Baptist Church, 919 W Kirby St, Tampa, FL. Visitation for family and friends will be from 10:00am until service time at 11:00am. Pastor Scott Pickle will be officiating services. Interment will be at 1:00pm at Lake Carroll Cemetery, Tampa, FL In lieu of flowers donations may be made to the Gospel Baptist Church in memory of Eva.

SHIELDS, Joseph James, 90 of Tampa passed away August 5, 2021. He was retired from the United States Airforce after 24 years of dedicated service.  He is survived by his daughter Cindy L Shields-Peterman and many other family members and friends. Graveside services will take place at 12 noon, Monday, August 16, 2021 at Myrtle Hill Memorial Park with Airforce Honors.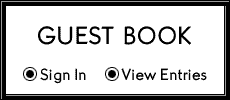 OESEBURG, Carolina Henrietta Wilhelmina, of Tampa formerly of Satellite Beach, FL, died August 14, 2021. She was born to Berend Oeseburg and Wilhelmina Japink in Hoogkerk, Netherlands on August 22, 1963. She graduated from Thorbecke College, Academie Voor Fysiotherapie. Following her parent's passion, Caren was a 4 time Dutch sailing champion who worked for 7 years chartering sailboats in Tortola, British Virgin Islands. After having her son Edson in 1992, she moved to the United States and lived in Georgia and Florida. Caren was a devoted parent who always put her son first, successfully raising him as a single mother. She touched many lives in her healing profession as a physical therapist, despite her own battle with Parkinson's Disease over the last 12 years. Caren built up years of knowledge and experience to eventually become an executive with a physical therapy and rehabilitation company. During the last 4 years, Caren enjoyed her retirement with her husband by purchasing a sailboat, fixing it up and sailing the Bahamas. She functioned as the captain, engineer, electrician, plumber, and cook proving how skilled she was with her intellect and hands. Over the years, Caren enjoyed sewing, traveling, and spending time with family and friends. She was passionate about personal liberty and freedom, as was a trustworthy and loyal friend and companion. She would frequent Holland often to visit her mother and was a calm and stabilizing force in the family. Everyone knew her as the person you could count on to solve an issue, give excellent advice and be there to support you. Caren is survived by her mother, who lives in Holland, her brother Erick Oeseburg, who lives in California, and her husband Burt Linthicum, in Tampa. A gathering of family and friends will be from 1:00-3:00pm Saturday, August 21, 2021 at the funeral home, 1602 W Waters Ave, Tampa, FL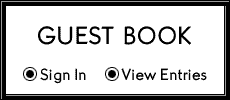 STANICH, James J. III passed away August 9, 2021. Preceded in death by his parents, Leaonora "Chichi" Stanich and James J. Stanich. He is survived by his daughter, Kathy Baney and son James J. Stanich IV; 8 grandchildren; 3 great-grandchildren. He was a member of Boy Scout Troup 30, graduate of Hillsborough High School class of 1979, JROTC, and was a champion sword fighter for S.C.A.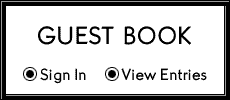 OESEBURG, Edson Nicolas, died, August 14, 2021.  He was born July 26, 1992 in Nijmegen, Netherlands. He is survived by his grandmother, who lives in Holland his uncle Erick who lives in California. Edson was full of life, full of adventure, and loved a thrill; especially speed, the faster he went the bigger his smile. He loved a challenge, the harder the challenge the better. If you told him he couldn't do something he'd prove you wrong. If you dared him, dare accepted and accomplished. Edson had a great smile and genuine personality. Was a true friend and loyal to a fault. He had your back even if it meant he'd get into trouble also. Edson was nice and kind hearted. You could call him and talk about anything. In fact if you hadn't talked to him in sometime the next time you talked to him it would seem like no time had passed. And through his love of life we all have been touched. Now that Edson has left us we no longer have his spark of life; however, Edson is now on his greatest adventure!!!! A gathering of family and friends will be from 1:00-3:00pm, Saturday, August 21, 2021 at the funeral home, 1602 W Waters Ave, Tampa, FL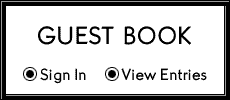 SCOTT, Alicia 56 of Tampa passed away August 18, 2021. Alicia is survived by her daughter Natasia Scott; sisters, Norma Simmons-Blair (Carlton) of NY, Jacqueline Andrades of NY and Nicole James of NC; brother, Dexter Andrades of NY. A Celebration of Life will be from 6:00-8:00pm, Saturday, August 28, 2021 at the funeral home, 1602 W Waters Ave, Tampa, FL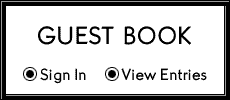 TORRES, Juan Jose, 49, of Brandon went home to be with the Lord August 18, 2021. He was born in Cape May, NJ March 8, 1972. Juan is survived by his wife Gricela Gonzalez and many other loving family members and friends. A Celebration of Life will be 11:00am August 28, 2021 at Tabernacle of God Church, 13302 Lynn Road, Tampa, FL 33625.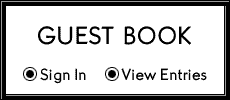 BAEZ, Elias, 26 of Riverview passed away August 20, 2021. He is survived by his wife Francis and their 6 children as well as other family members and friends. Elias was a man of God and aspired to be a role model for his children. He is now in heaven walking the streets of gold with Jesus and those who went before him. Graveside services were held 12:00 noon August 27, 2021 at Rest Haven Cemetery, Tampa, FL with Rev Erbis Matos officiating.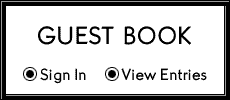 VELLOJIN GONZALEZ-FUNES, Jose Emilio 27, of Holiday, FL passed away, August 27, 2021. He is survived by his mother, Andrea E. Vellojin, father, Emilio H Gonzalez-Funes; 7 siblings, Yaneisis Gonzalez-Funes, Yanelis Gonzalez-Funes, Emilio Gonzalez-Funes, Jessica Martinez, Eduardo R. Martinez, Andrea A. Vellojin and Emily L. Vellojin; daughter, Malia J. Gonzalez-Funes, mother of his daughter, Behilda J Vega and step-son, Michael Gonzalez-Funes. A gathering of family and friends will be from 12:00 noon until 6:00 pm, Thursday, September 2, 2021 at the funeral home, 1602 W Waters Ave.  Masks are not required but highly encouraged.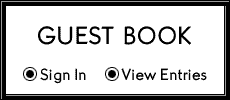 PINCUS, Donna "Penny" Marie Hawk, 75, went home to be with Jesus on August 18, 2021 in Tampa, FL. She was born October 3, 1945 in Ft. Lauderdale, FL. She was the daughter of the late Charles Matthew Hawk and the late Ruth Parsons Hawk, of Ft. Lauderdale. Penny received Christ as her Savior as a child at Lauderdale Manor Baptist Church, and later attended and served at First Baptist Church of Ft. Lauderdale for over 5 years. She married the love of her life, Jesse Pincus in 1977, and together they faithfully served the Lord for more than 30 years as missionaries with The Friends of Israel Gospel Ministry in Tampa, Florida. On most mornings, you could find Penny in fellowship with the waiters, waitresses, and patrons at her local Bob Evans sharing joyful stories of her grandchildren and offering to lift people up in prayer. She loved her church family at Temple Heights Baptist Church in Tampa, and was always willing to serve the needs of the Church and members. She was a faithful, generous friend who would step in to lend a helpful hand or ear to whoever needed it. No matter how she felt, she would share her joy of life and her love of the Lord with a big smile on her face. She was a devoted wife, mother, sister, aunt, and grandmother, and will be dearly missed until we meet her again in the Savior's presence. She leaves behind her husband of 44 years, Rev. Jesse Pincus, of Tampa, FL; her son, Matthew Pincus, of Defuniak Springs, FL; her daughter, Christina Pincus-Quinones, and her husband Javier, of Tampa, FL; sister Shirley Bennett of Slidell, LA; her granddaughter, Jordyn Pincus; and grandson, Kai Quinones. A memorial service will be held at 12:00 pm Saturday, September 25, 2021 at Temple Heights Baptist Church, 5020 Puritan Rd, in Tampa, FL. In lieu of flowers , contributions may be made in her memory to The Friends of Israel Gospel Ministry, Temple Heights Baptist Church, and America's Keswick.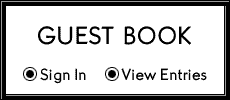 TRIPP, Howard Jr, 68, passed away September 4, 2021. Born on June 27, 1953 in Nashville, TN, and later moved with family to Florida where he resided in Pinellas Park. He graduated from King High School, Tampa, and studied at Trevecca Nazarene University. He is preceded in death by his father, Howard Tripp Sr., and mother, Edna M. Tripp. He is survived by several aunts and cousins. Howard was well known in the radio industry where he was a disc-jockey for several radio stations in the Tampa Bay area. He also was a dance instructor at Arthur Murray Dance School where he tutored clients in ballroom dancing. In addition to his elegant dance skills he also had the disco moves of "John Travolta". Howard always enjoyed doing things to make people smile and be happy. Later in his retirement years he enjoyed delivering flowers for florists around Pinellas County. He will be missed by many but will always leave everyone who knew him with memories and smiles. Howard will be laid to rest along-side of his mother and father at Garden of Memories Cemetery, Tampa. Due to COVID there will not be a gathering.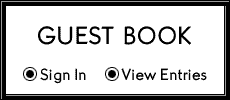 SPURZA, Linda Ann, 57, died September 3, 2021. She will be dearly missed by her loving family and friends.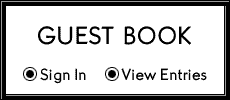 JOHNSON, Olive Joyce was born on June 28, 1941 in Dean Pen, Highgate St. Mary, Jamaica, West Indies. Olive and Percival; (Percy) Johnson wed on July 23, 1967 and they were married for 54 wonderful years. Olive attended Dawson College in Montreal, Canada where she received her Associates degree in Nursing. In 1980, Olive and Percy welcomed their baby girl, Jestina. Shortly thereafter, the family relocated to Brooklyn, New York where she worked at St. Mary's Hospital as a Registered Nurse for 5 years. In 1986, they moved to Tampa, Florida where she worked for Town and Country Hospital for over 12 years. After leaving Town and Country Hospital, she worked as an Infirmary nurse for both Orient Road Jail and Falkenburg Road Jail. Olive was a faithful member of the Town and Country Seventh Day Adventist Church Tampa where she worshiped for four years. Traveling was one of her passions, by car of course, because she loved scenic views. She always visited many family and friends during her travels from Canada to Florida. She frequented the beach and parks, with her children as well as other kids in the neighborhood. She was an active grandparent who took her role seriously, by being present at the birth of her grandchildren and spoiling them to no end. Olive was very energetic. She loved caring for people, which is a true testament to her loving, caring spirit as she extended her home endlessly to family and friends. Olive was strong and influential in the many lives that crossed her path. She was a loving wife, mother, grandmother, sister, aunt and cousin. Olive is survived by her husband, Percival Johnson, daughter, Jestina Johnson Fleming (Derrick), son Ray Johnson, 11 siblings, Thelma Walsh, Kathleen McIntyre, Leonard McIntyre (Una), Hilda McIntyre, Lea Campbell (Trevor), Winston McIntyre (Hazel), Leith McIntyre (Murrine), Christopher McIntyre (Lynn), Angela McIntyre, Janet McIntyre, Roger McIntyre (Simone); grandchildren, Ala'zae' Pritchett, Alexis Pritchett, Ashton Benton (affectionately known as Cooley man by Olive), Derrick Fleming, Jr (DJ), Andrea Johnson, many loving cousins, nieces, nephews and friends. Olive went home to be with the Lord on September 4, 2021. She is preceded in death by her parents, Josephine Amanda Mogg McIntyre and Charles Leith McIntyre and her son Edwin George Johnson. Olive will be forever missed, may she rest in eternal peace.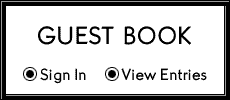 CANTU, Iluminada, 82, of Lutz, FL passed away September 19, 2021. She was born in Bugaba, Panama. She is survived by her loving husband Luis Angel Cantu; children, Luis Kelly, Dennis, Jerry, Iluminada Mercedes, Magdaline, Johanna and Lilia; 17 grandchildren; 1 great-granddaughter; her siblings, Celsa Gomez, Jamie Ardines, Saul Ardines and Alexis Ardines. Funeral Mass will be celebrated, 10:00 am, Thursday, September 23, 2021 at St. Mary's Catholic Church, 15520 N Boulevard, Tampa, FL. Interment will be 1:00 pm at Florida National Cemetery in Bushnell, FL.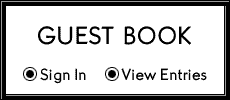 HARRELL, Travis R, 69 of Tampa passed away at home September 19, 2021. He was a devoted wife to his late wife Sharon Harrell, a loving father, grandfather, great grandfather, family and friends. He is survived by his sons, daughters, grandchildren, great grandchildren.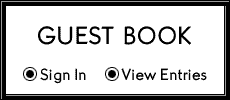 MCCONNELL, George Brewster Jr., passed away peacefully on September 21, 2021 surrounded by loved ones. He was 91 years old. He was preceded in death by his parents, George B. McConnell Sr and Aline McConnell, his granddaughter Cyndee Smith and her husband Brandon. He is survived by his wife of 70 years, Joyce; brother, Owen McConnell (Pat); sister, Nancy Keyes; son Bob McConnell (Marianne); daughter, Susan Bennett (Tommye); daughter, Lynda McConnell and daughter Dee Morrison. Also survived by his grandchildren, Bobby McConnell (Sarah), Rick McConnell (Kerri), Michael Bennett (Kristina), Kristen Frye (Wesley); great-grandchildren, Brian Coleman, Murphy McConnell, Autumn Bennett, Eric and Emily Frye. George graduated from Hillsborough High School in 1948, and attended the University of Florida and Tampa University. He proudly served his country in the U.S. Air Force overseas during the Korean War. He retired from the U.S. Postal Service as a letter carrier after 35 years. He was also a radio engineer, part-time, for WDAE Radio Station for 12 years. George could do anything he put his mind to. While working full time at the post office, he built the house that he and his family have lived in for 50 years. George was a avid ham radio operator,  (W4LPB)enjoyed hunting, fishing, gardening, whittling, camping in the mountains with friends, and family vacations . Running, however, was his greatest passion. His very first race was the Inaugural Gasparilla Distance Classic 15K at the age of 46, in which he ran with his daughter Dee. After that first race, he was hooked. He continued to compete in many road races throughout the years, including 3 marathons. He was well known in the running community, and loved by all. He was among a small group of runners who ran the first 40 years of the Gasparilla Race without missing one race. The 40th was the last race he was able to participate in. He had over 40 relatives join him, all dressed in "Team George" t-shirts. It was quite the celebration and we were all so very proud of him. George was a devoted husband, son, brother, father, and grandfather. He was loved, admired, and respected by all of us. Although we will miss him, he will remain forever in our hearts. Graveside services will be 12:30 pm, Monday, September 27, 2021 at Florida National Cemetery in Bushnell, FL. Please no flowers; however, you may make donations to Seminole Heights United Methodist Church, 6111 N Central Ave, Tampa, FL 33604 or Tampa Lighthouse for the Blind & Low Vision 1106 W. Platt St. Tampa, FL 33606.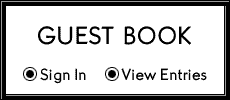 MADERA, Gudelia A, 88, of Tampa went home to meet the Lord September 21, 2021. She is survived by her 3 sons, Manuel S Madera, Cesar Madera (Amy), Ismael Madera (Ginny); 7 grandchildren, Nathan, Nina, Jessica, Lauren, Julia, Olivia, Sophia; 1 great-grandson, Koa; sister Orquidea. Gudelia was preceded in death by her husband Manuel Madera September 16, 2014. She loved life, her church and especially her family. She will be greatly missed by all who knew and loved her. Funeral Mass will be celebrated at 10:00 am Wednesday, September 29, 2021 at St. Paul's Catholic Church, 12708 N Dale Mabry Hwy, Tampa, FL. Visitation for family and friends will be from 9:00 am until service time. Graveside services will be 1:00pm at Garden of Memories Cemetery, 4207 E Lake Ave., Tampa, FL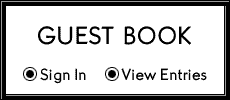 In Memory of Christina "Nina" Rose Rodriguez who passed into the loving arms of God on September 24, 2021.

Born August 11, 1997, in Tampa, Florida Christina was preceded in death by her father Charles Rodriguez and grandfather George Hudock. She is survived by her mother, Teresa Rodriguez, sister, Danielle Rodriguez; brother, Eric Miles and Marc Miles; grandmother, Arlene Hudock & many other loving family members.  Christina's life was filled with happiness & a family surrounded her with love & support. Christina was born into this world proving she was a fighter by overcoming pediatric open heart surgery. She always lived life to the fullest enjoying dance, karate, swimming, traveling, school, eating out & a highly active social life. In 2017, Christina graduated high school at Focus Academy in Temple Terrace. Christina had grown up to be a beautiful young woman who loved to make friends and family laugh but what she loved most was to be center stage dancing and singing to her favorite artists Michael Jackson and The Weekend, She will always live in our memories, hearts, and souls for eternity.

In lieu of flowers you may make donations in her memory to Focus Academy High School at the link provided below.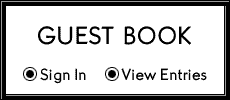 https://www.projectfocususa.org/donate

Visitation for family and friends will be October 6, 2021 from 10 AM to 11 AM with Catholic Mass to be Celebrated 11 AM to 12 PM at Most Holy Redeemer Catholic Church 10110 N Central Ave, Tampa, FL 33612 

Interment will follow at 1:30 PM in Floral Memorial Garden Cemetery, 37701 Clinton Ave, Dade City, FL 33525

SANDERS, William Gilbert 63, of Tampa, Florida, passed away peacefully surrounded by his family on September 30, 021. Bill is a man after God's own heart and has long pursued this divine purpose with every fiber of his being. He loves his wife, like Christ loves the church. He is a man of integrity. He is the kind of "Dad" that every kid wants, and the kind of "papi" his grandkids never want to leave. He is a true friend. He loves to bring laughter into every situation. He is a champion for the least of these. Bill is survived by his loving wife of 41 years, Cindy, his daughter Christina Sanders Fontana (Joseph), son William Sanders (Nia), and daughter Emily Sanders Stickle (Jonathan), as well as grandchildren Mila, Mason and Monroe Fontana, and Billy Sanders, sister, Marla Healy (Roger), brother Roger Sanders, sister Brenda Brewer-Jones (Joseph). Bill graduated from the University of Tampa and owned and operated his own business for many years. He is well loved throughout the Tampa Bay area and is globally recognized for his beautiful sunset photos. A celebration of Bill's life will be held at Idlewild Baptist Church, 18333 Exciting Idlewild Blvd, Lutz, FL 33548, at 11:00 am on Tuesday, October 5, 2021, the family will receive friends starting at 10:00 am at the church. Interment will take place at 2:30 pm at Hillsboro Memorial Gardens, 2323 W Brandon Blvd. All are welcome to attend. In lieu of flowers, the family invites you to make a donation to Men's Bible Study of Tampa Bay at www.mensbiblestudyoftampabay.com.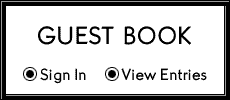 GARDANA, Gardy K., 63, of Lutz, went home to be with the Lord October 1, 2021. He was a loving husband, father, grandfather, and brother. He was employed with UPS of 43 years. He is survived by his sweetheart of 42 years Wendy; 2 sons, Kristopher and Andrew Gardana; daughter Tiffany Piazza; brother, Preston Weeks; 7 grandchildren he loved and adored. Alex, Kaitlyn, Nickolas, Kaylie and Nolan Gardana, Myah and Elijah Piazza. Gardy's first love was God, then his wife, children and last but not least his grandchildren as well as his brothers and sister's who he worked with at UPS. Funeral services were at 11am at Seminole Church of Christ, 4740 Wishart Blvd, Tampa with interment following at Sunset Memory Gardens. The family wishes to thank all who had a kind word, those who sent flowers and those who prayed for them during their time of grief.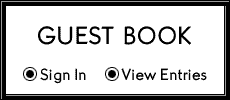 MULHOLLAND, Ruth Benton, 90, of Tampa went home to be with the Lord, on October 5, 2021. She was preceded in death by her parents, Barney B. Benton and Agnes Cowart Benton, sisters, Eva (Rev. William) Johnson, Lennie (Arvid) Johns, Neta Benton, brothers, Charles E. Benton, Maxie H. Benton (Freda), Robert L. Benton, Lillian Johns (Fred), and John M. Benton. Two nieces Brenda Benton and Sheila Benton, a nephew Gary Benton, and a grandniece Christie Holley, join her in heaven as well. Her parents-in-law, Jack W. Mulholland, Maudie B, Mulholland, and her former husband Fred W. Mulholland for whom she was married to from 1950-1976, also preceded her in death. She is survived by her sister, Aline (Joey) Hobbs of Dover; brother Eddie V. (Connie) Benton of Tampa; her daughter, Kathy A. Mulholland of Tampa; her son, Douglas C. Mulholland and wife Suzanne of Cape Coral, FL; two granddaughters, Chirje Mulholland and Katie Mulholland, both of Denver, Colorado, along with many nieces and nephews who love her dearly. She was especially excited to welcome two newly discovered relatives, a niece Christie Pendleton, and nephew Michael Ludwig. Ruth was born in Palmetto, Florida on January 9, 1931, grew up in the Dover and Plant City areas, and settled in Tampa, FL. Ruth received Jesus Christ, as her personal savior as a young age, was a wonderful Christian, and a great Southern Lady. She was a member of Christ Fellowship Church (formerly Spencer Memorial Baptist, and Tampa Baptist Church), and taught Sunday school for many years. She worked fervently as leader of the Watchman Prayer Wall Ministry. She graduated from Turkey Creek High School in 1948. While in school, she worked nights at "Bruce's Juices" to pay for her Cheerleading uniform. She attended Hillsborough Community College during the 1980's. Was was passionately involved in children's issues, and served as President of the Hillsborough County Council of the Parents and Teachers Association from 1969-1970, and was later appointed as State Legislative Chairman for the P.T.A. Ruth was a member of the Florida Trail Association where she enjoyed hiking and trail building with her family. During the 1960s, she and her family hiked several sections of the Appalachian Trail, including the White Mountains in New Hampshire, Southern Terminus at Springer Mountain, GA, and the Northern Terminus as Mount Katahdin, Maine. Ruth was a committed long distance runner, and competed in The Race of The Americas' in Miami, on her 50th Birthday. Ruth served as Executive Director of SERVE, School Enrichment Resource Volunteers from 1976- 1980. She served as Exploring Executive of the Gulf Ridge Council, Boy Scouts of America from 1981 until well into the 1990's, where she worked diligently and very successfully in the community and school systems, to develop "Career Posts" that allowed students from ages 14-21 to explore careers they aspired to. Ruth earned and received the Vigil Honor Member Order of the Arrow, and was the first female to receive this honor from the Gulf Ridge Council Boy Scouts of America. In March of 2010, she received "The Good Shepherd Emblem Silver Award" in cooperation with Tampa Baptist Church, and the Association of Baptist for Scouting, for distinguished service leading toward the spiritual, physical, mental, and moral development of youth. She was a Life Member of Soroptimist International, and Honorary Member of Delta Kappa Gamma, and a Member of the National Association of Parliamentarians. While always involved at the community level, Ruth also took a keen interest in issues happening both national and politically occurring in our country. She watched FOX News nightly, and was a member of the National Republican Committee. She communicated daily by mail, voicing her concerns, and provided support from very limited financial resources for the issues she believed in, She was a passionate member of The Jerusalem prayer team led by Michael D. Evans, standing with the people of Israel and believers in Afghanistan. Ruth was an avid gardener and loved growing beautiful flowers. In her more active years, her yard became the showplace of the neighborhood. Just as this memoriam is written, there is an order on the way for plants and bulbs. Mom always planned for the funeral! In addition, she built flower beds Kathy's homes, both in Grapevine, Texas, and in Temple Terrace, FL. Ruth supported her family in Brownies, Girl Scouts, Cub Scouts, and Boy Scouts. In the community, all the neighborhood kids came to Mrs. Mulholland to have their scrapes, and bicycle injuries bandaged up! Ruth enjoyed serving as a wife and mother, and cooked awesome meals for her family. In recent days, she continued to prepare beautiful meals for herself and Kathy. In addition, Ruth still drove her car on occasion!! While she went through a difficult time in the hospital, Ruth strived to live, and her mind stayed sharp, until the very end. She had fought the good fight. As she always said, "When a Christian closes their eyes on earth for the last time, they open their eyes in heaven." She was greatly loved and will be greatly missed. Funeral services will be held at 12:00 noon with visitation from 11:00 am until service time at Christ Fellowship Church on Thursday, October 14, 2021, Internment will follow at Salem Primitive Baptist Church in Sydney, FL following services.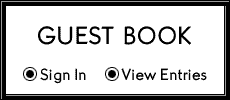 JONES, Sarah Coogle, 92, of Tampa passed away October 7, 2021. She is survived by her son Roger D. Jones (Lee Marie); daughter, Deborah Shamblen; nine grandchildren; four great grandchildren; brother, Russell Coogle (Bessie) and sister Sandy Bartholomew (Paul). She was predeceased by her husband, James N Jones; sons, James David and Ronald A. Jones. Funeral services will be at the funeral home, 1602 W Waters Ave, 11:00 am Friday, October 15, 2021 with visitation from 10:00 until service time. Interment will follow at Oak Grove Cemetery, Tampa, FL